Come into Our World
Your event is too important for four white walls (otherwise, you wouldn't be here). Every Spiegelworld space is a unique, infinitely explorable world unto itself. Saddle up at the Atomic Saloon or blast off on the Starship OPM. From hidden disco rooms and yacht clubs to the entire Absinthe tent, let our VVVIP team make your event truly unforgettable.
CORPORATE
Blue suits in a grey room sipping watered down cocktails? Not this year, Doris. Allow our party experts to transform your conference, networking mixer, corporate gathering or client party into a mind-blowing spectacle that will be the envy of your competitors.
GROUP EXPERIENCES
Group activities are kind of our thing. Go all-the-way VIP with one of our Gazillionaire approved itineraries, road tested for you and your group's ultimate enjoyment.
SPECIAL OCCASIONS
If it's important to you, it's important to us. Birthday, wedding, reunion or goldfish funeral – our dedication to a party means we are meticulous in crafting a uniquely memorable celebration especially for you.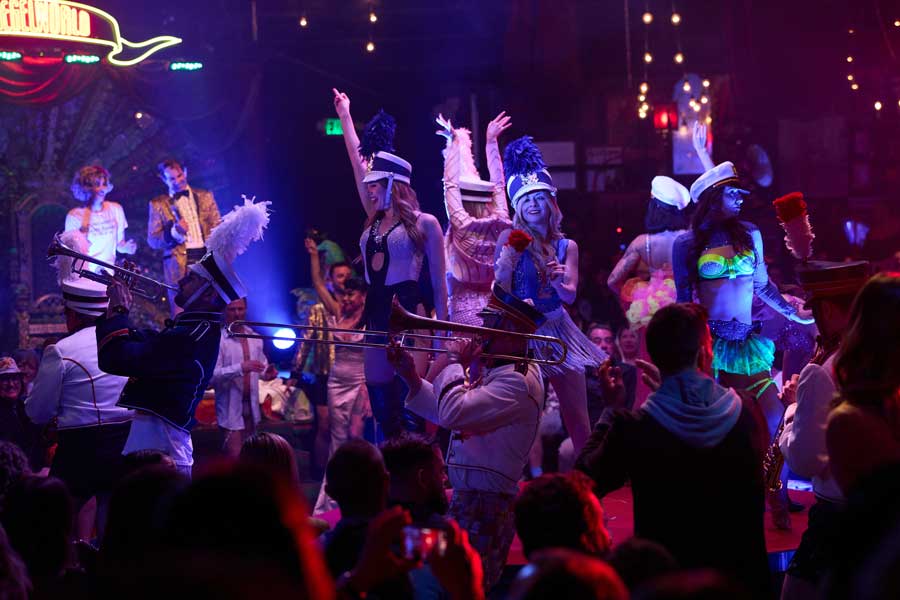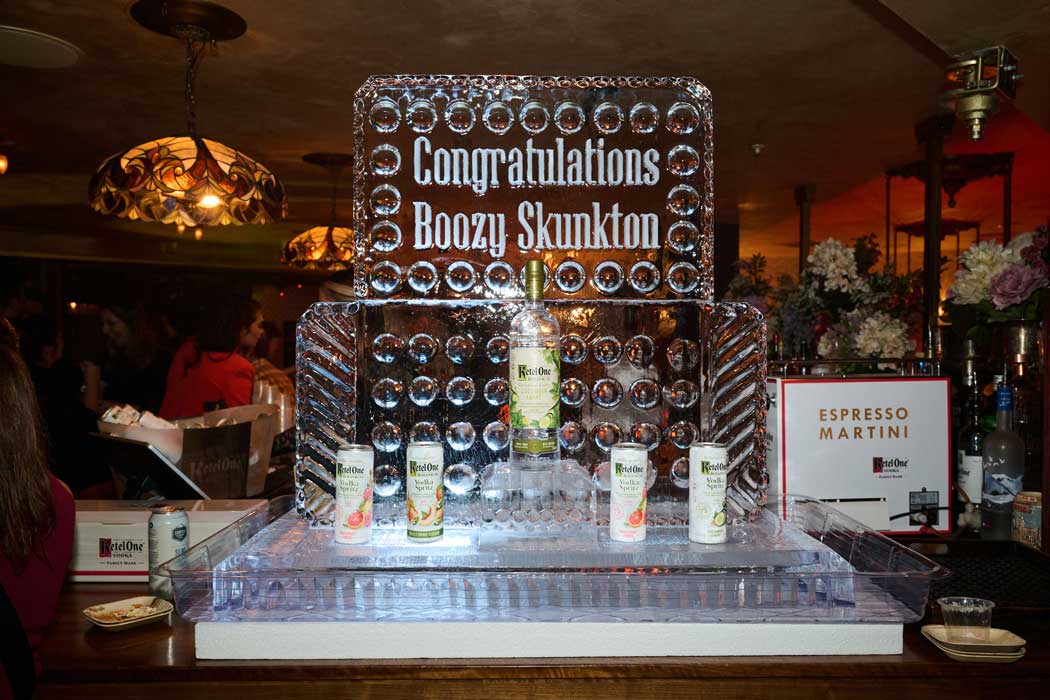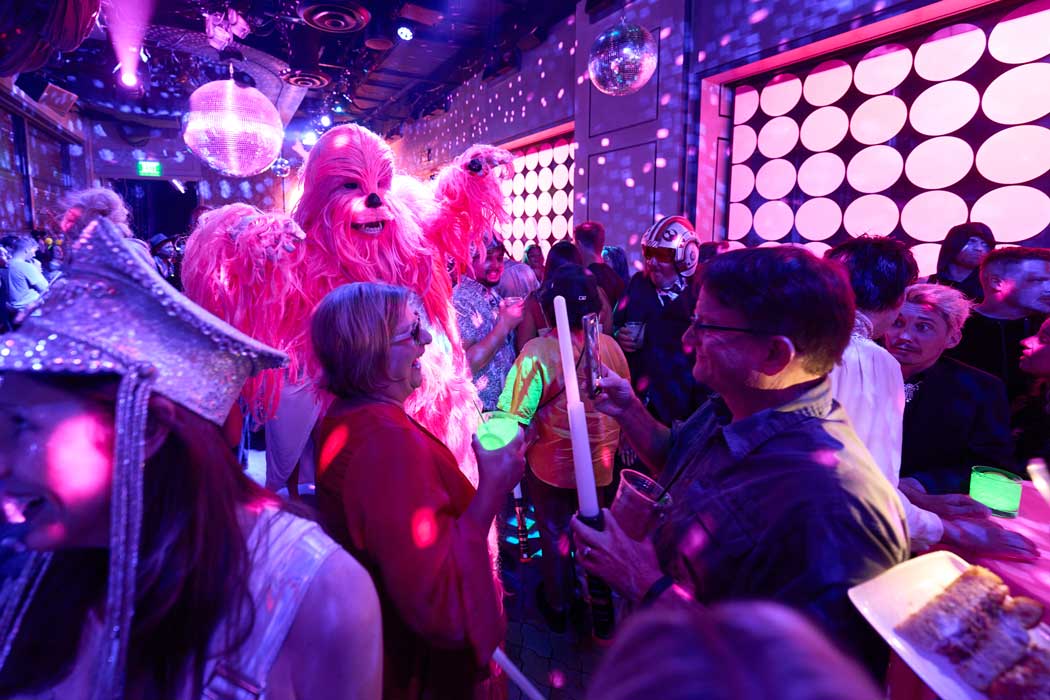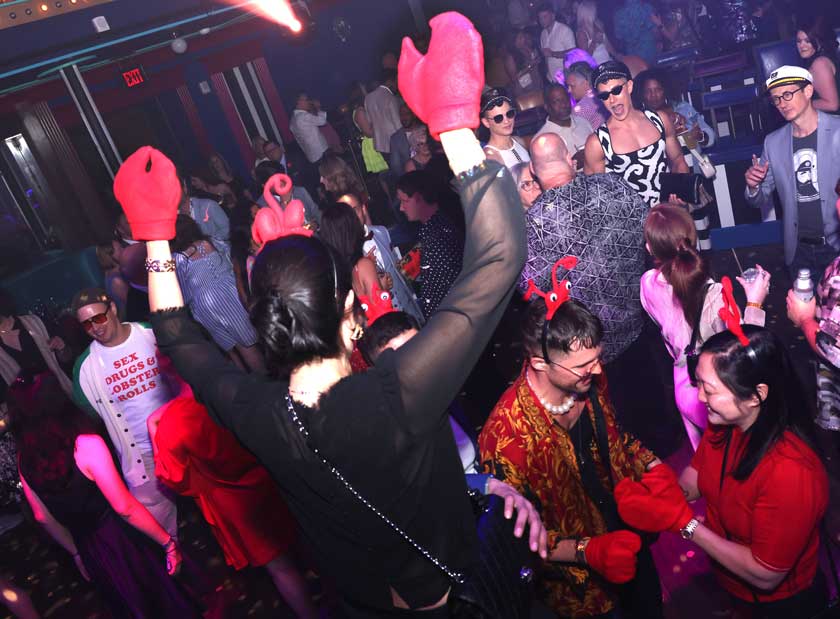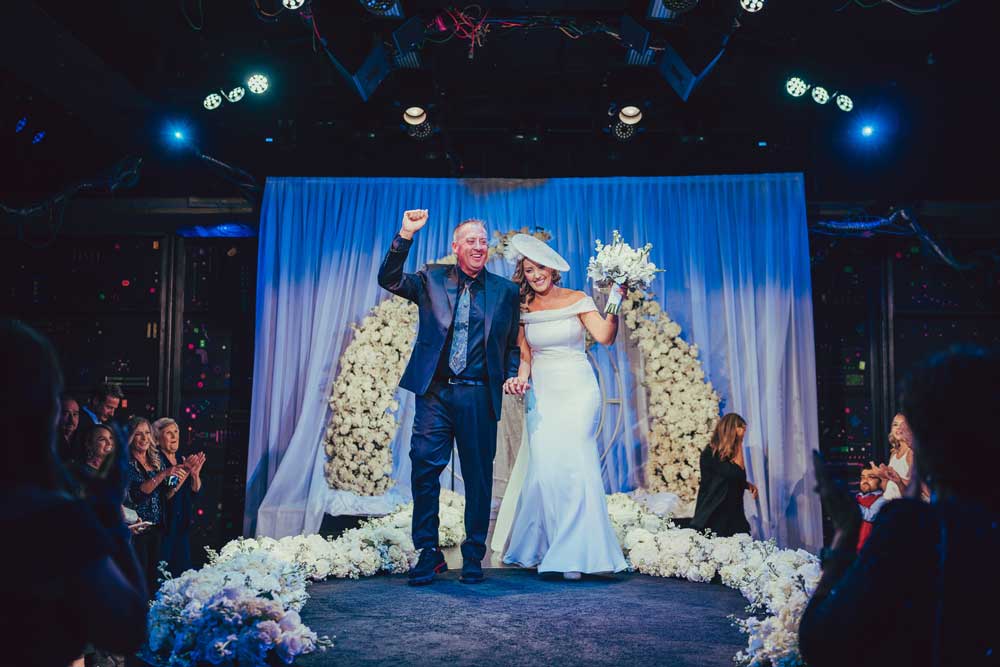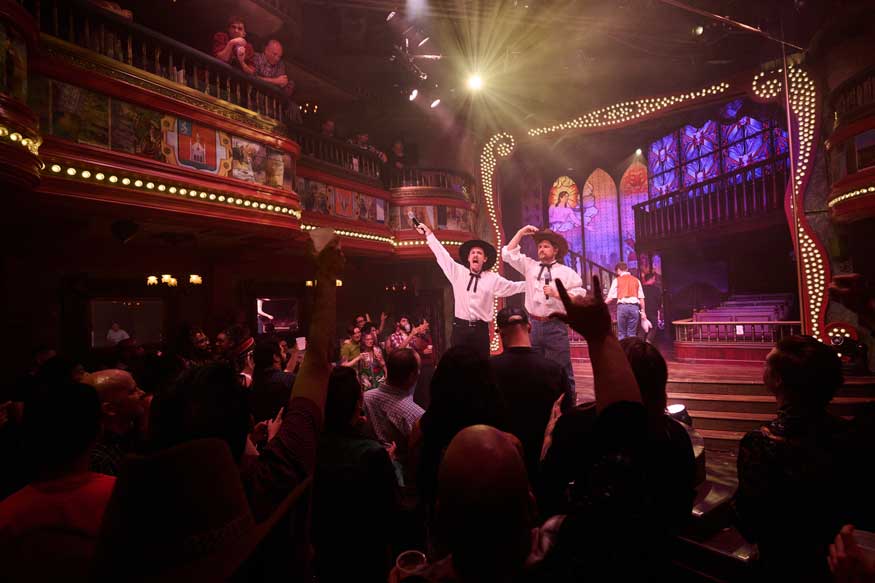 Ready to Party? Click Here
CURATED ITINERARIES

Absinthe & Green Fairy Garden
Voted by Las Vegas Weekly as the "#1 greatest show in Las Vegas history," Absinthe takes place in Spiegelworld's custom circus tent on the Roman Plaza, right outside Caesars Palace on the Las Vegas Strip.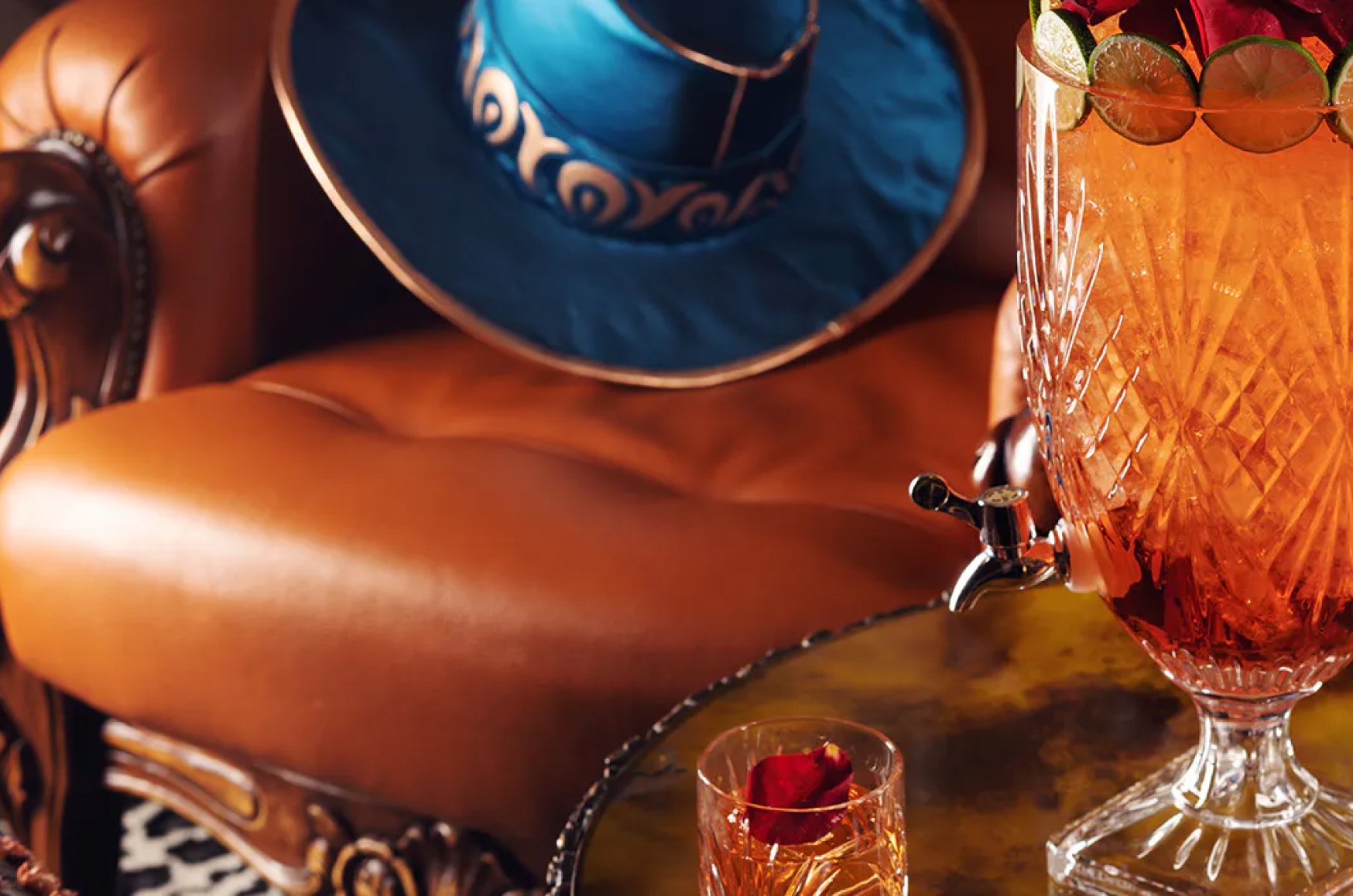 Atomic Saloon
Set inside the real-life Atomic Saloon, a multilevel labyrinth of luxuriously-appointed bars, secret rooms and other surprises, Atomic Saloon Show is like nothing you've ever seen. It's as if an old west saloon crashed into an Elizabethan theatre with a VIP nightclub attitude.
OPM & Superfrico
Whether you're celebrating May the Fourth, planning an out-of-this-world party or otherwise in need of (ahem) space to entertain your clients, Andromeda and her crew will gladly beam you aboard. In the mood for something more intimate? Book a private VIP Escape Pod for 2-4 and enjoy a premier seating and a perfectly chilled bottle of bubbly upon your (expedited) entry.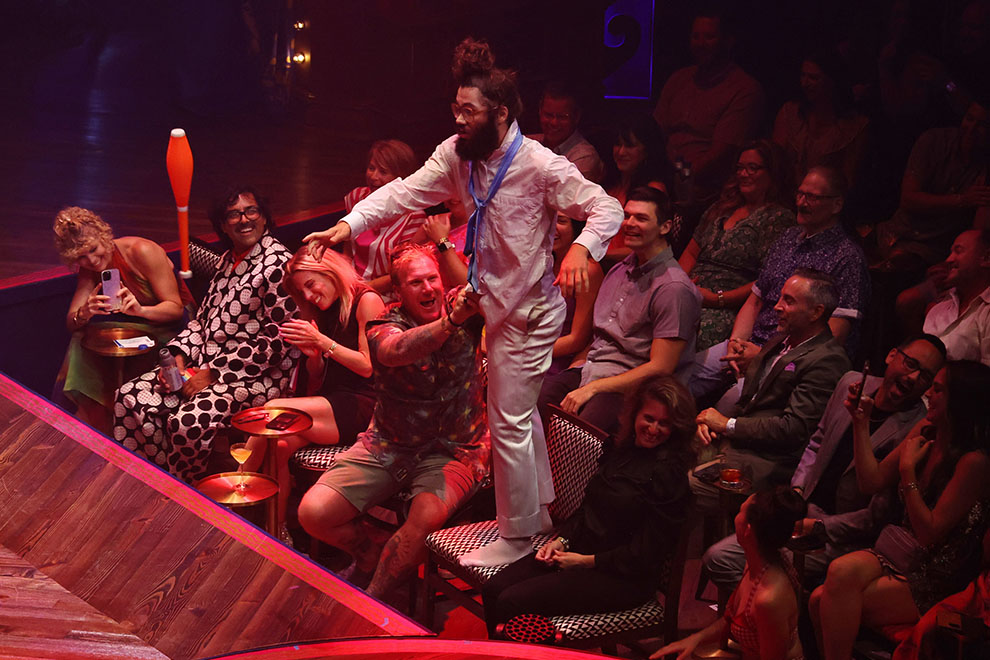 The HOOK
Located at Caesars Atlantic City Hotel & Casino and operating every week of the year, THE HOOK features a world-premiere live show, an East Coast home for our awesome Italian American Psychedelic Superfrico restaurant, and a myriad of discoverable cocktail bars.
BUZZ