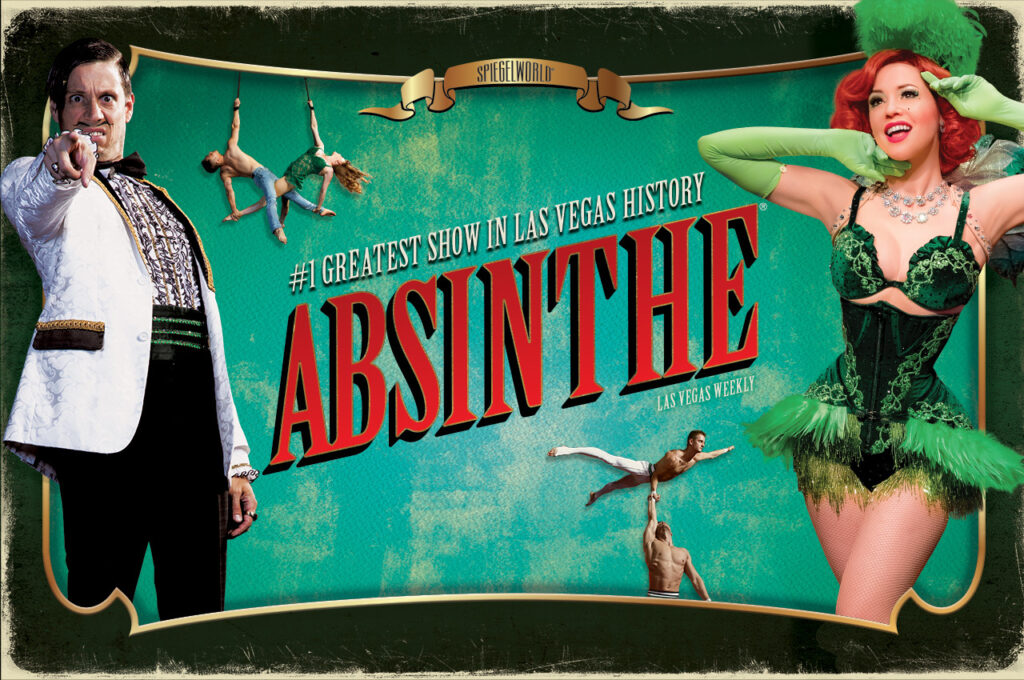 No need for introductions, it's ABSINTHE.
Filthy rich (and just plain filthy) The Gazillionaire dredged every broken-down circus, dive bar and detention center from Tokyo to Toledo in search of the world's most sensationally talented, seductively beautiful artists. Whether this madcap crew of extraordinary exhibitionists is defying the laws of gravity or the limits of good taste, they live to perform for your pleasure—and theirs—on Absinthe's astonishingly intimate stage. So drink up and settle down, 'cause once the Green Fairy escapes her bottle, you'll definitely be seeing things. Unapologetically raunchy and undeniably hilarious, Absinthe is for ages 18 and above.
Sunday – Thursday at 8pm & 10pm
Friday & Saturday at 7pm, 9pm & 11pm
80-minute runtime with no intermission.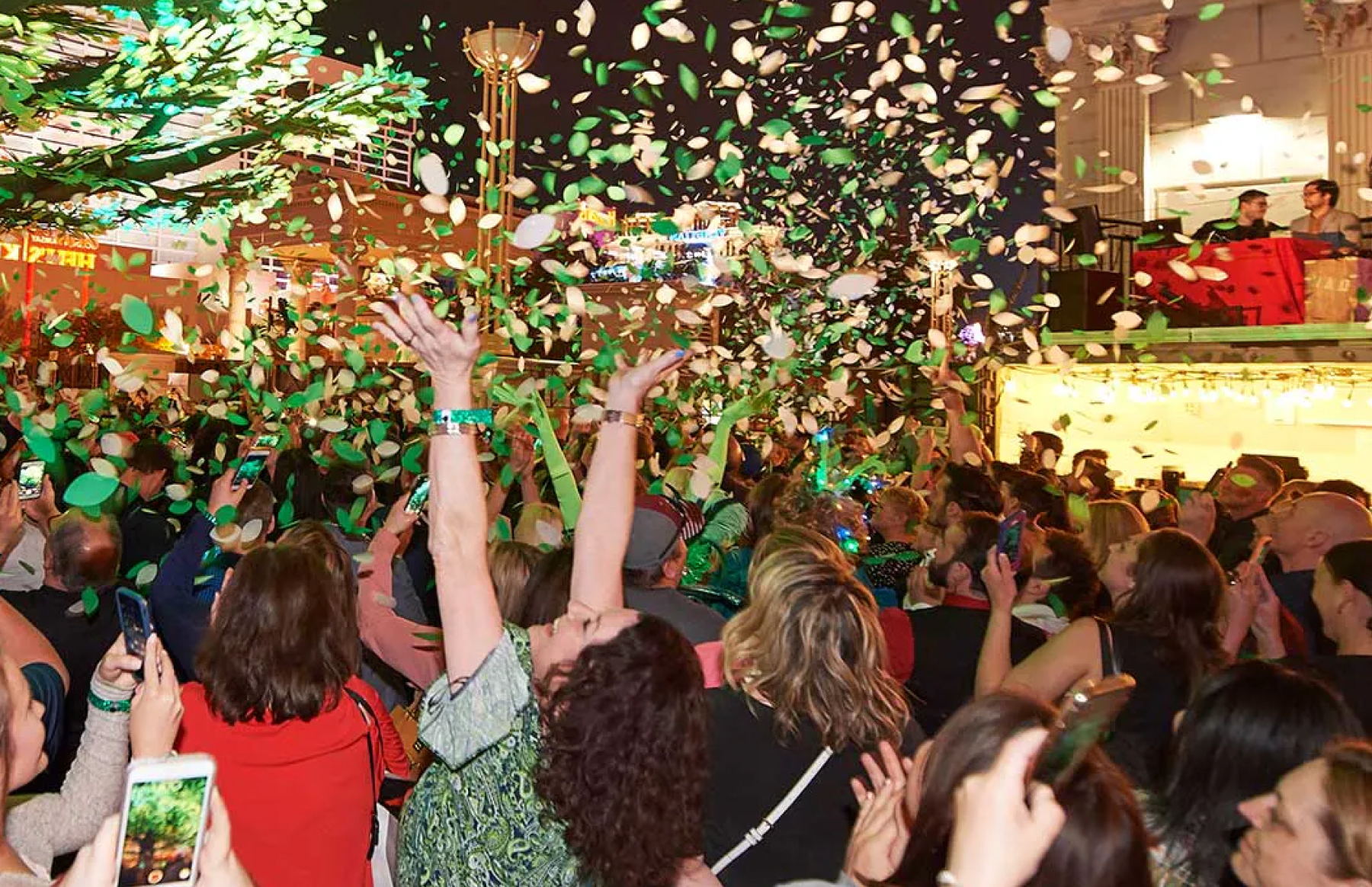 FAIRIES & FIREWORKS 2024 NYE Party
Step into the Green Fairy's magical realm as we bid farewell to 2023 alongside sexy acrobats, sinfully good sips, and stupid fun at Absinthe.
Terms & Conditions
To request specialty seating or other accessibility-related accommodations, please contact the box office toll-free at: (888) 966-0404 or (702) 534-3419.
Price per seat includes taxes only. Service and handling fees may apply. All sales final. No refunds or exchanges.
Notice: Tickets purchased through unauthorized resellers are not guaranteed.
Parties of 10+
To purchase tickets for groups of 10 or more, please call the box office at (702) 534-3419 or email [email protected].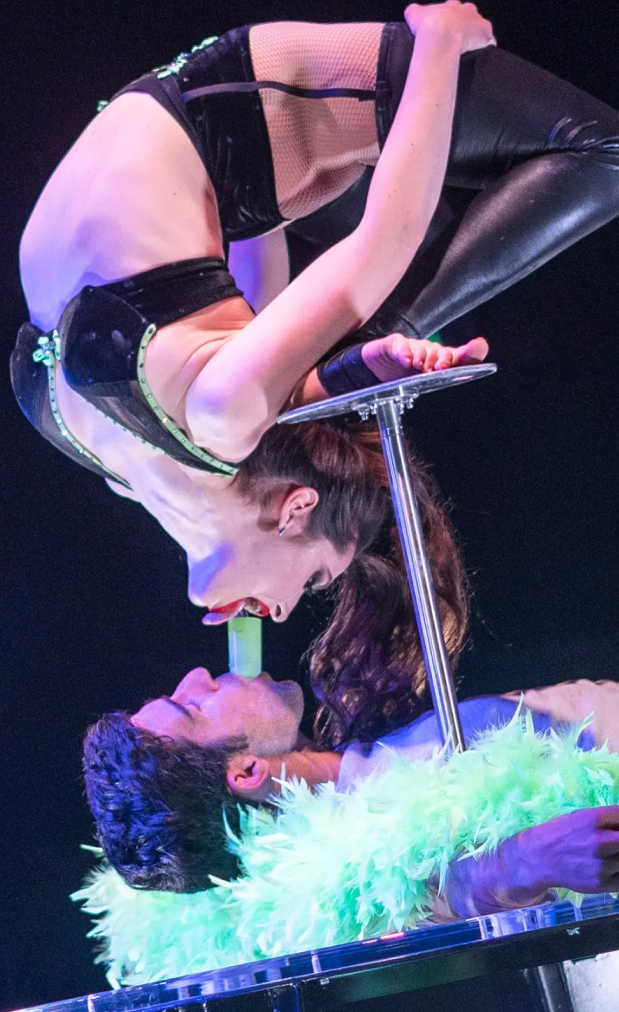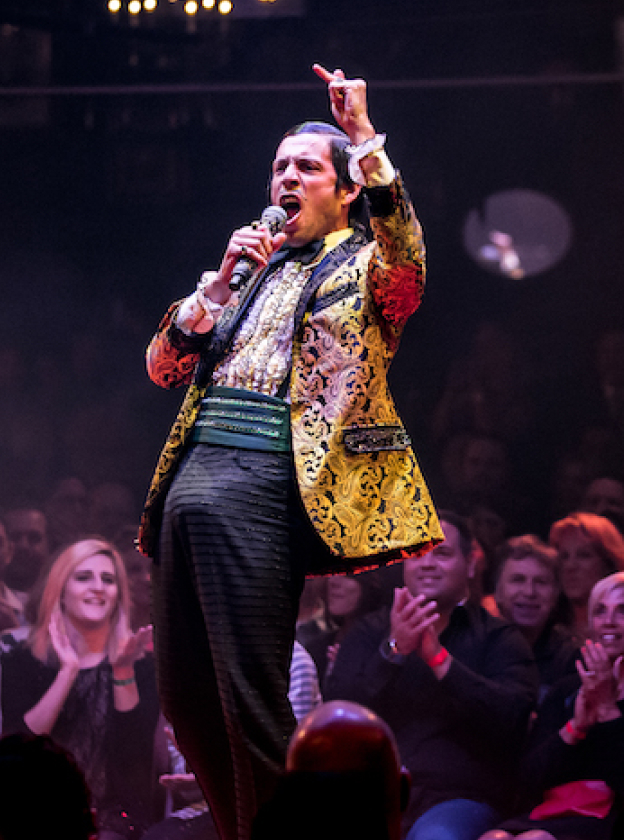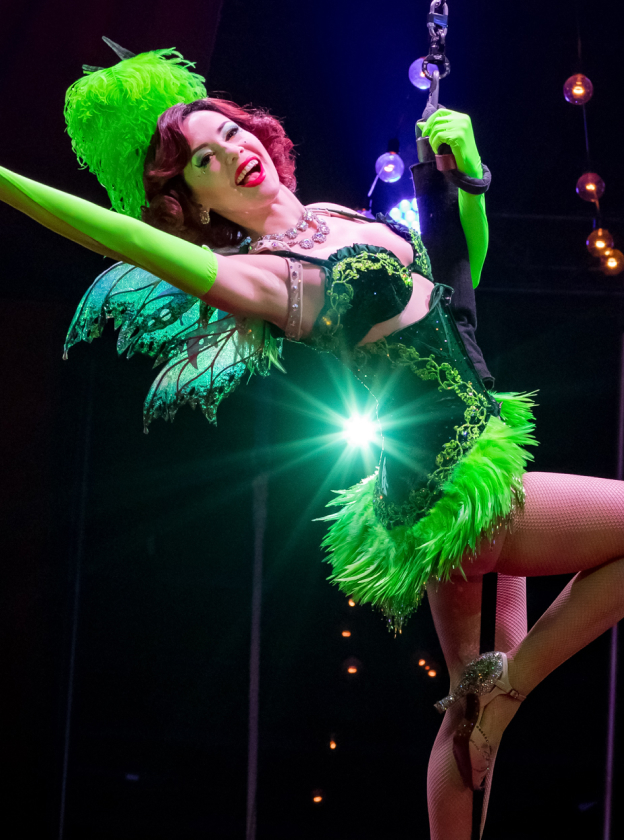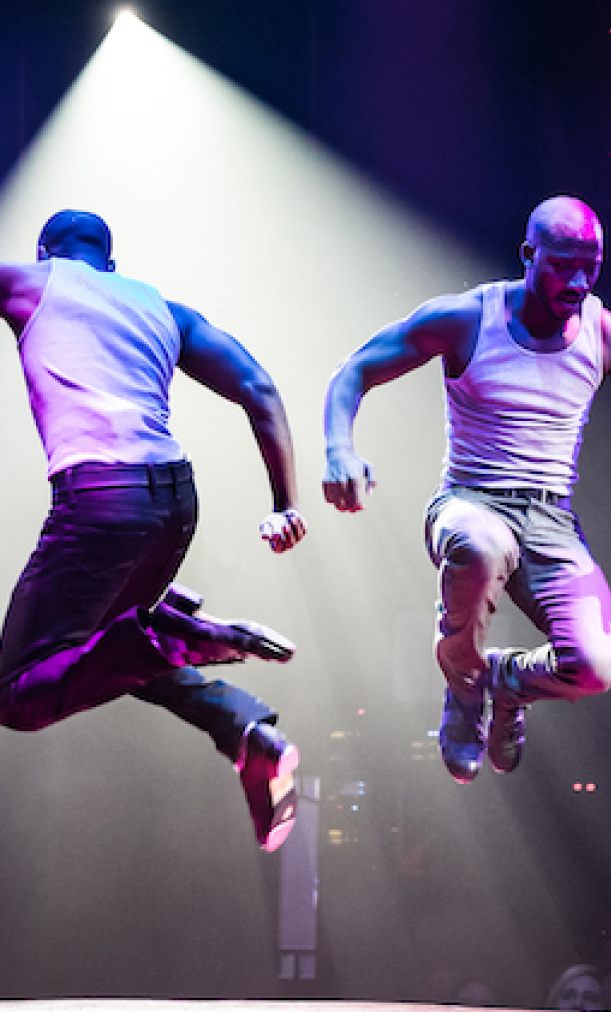 Fill your mouth hole
Pier 17 Yacht Club is the breezy speakeasy bar hidden inside the Green Fairy Garden. With a swanky indoor cabin and secluded outdoor boat yard, Pier 17 honors Absinthe's origins where it premiered on the East River by the Brooklyn Bridge under the original Spiegeltent.

The most spectacularly lavish garden ever built. A tribute to Absinthe's infamously intoxicating singing sprite, Green Fairy Garden features Spiegelworld's smash hit show Absinthe, delicious burgers and tots from No Pants, and the famous hidden speakeasy Pier 17 Yacht Club.
More life, less pants. Is it Spiegelworld's elevated circus-food offering? Or is it a state of mind? Whether you are seeing Absinthe or not, drop everything and get to Green Fairy Garden. Enjoy a cocktail and the best burger on the Strip with a side of crunchy golden Star Tots from No Pants. And for those who need a jolt, No Pants coffee is now being served.
Packages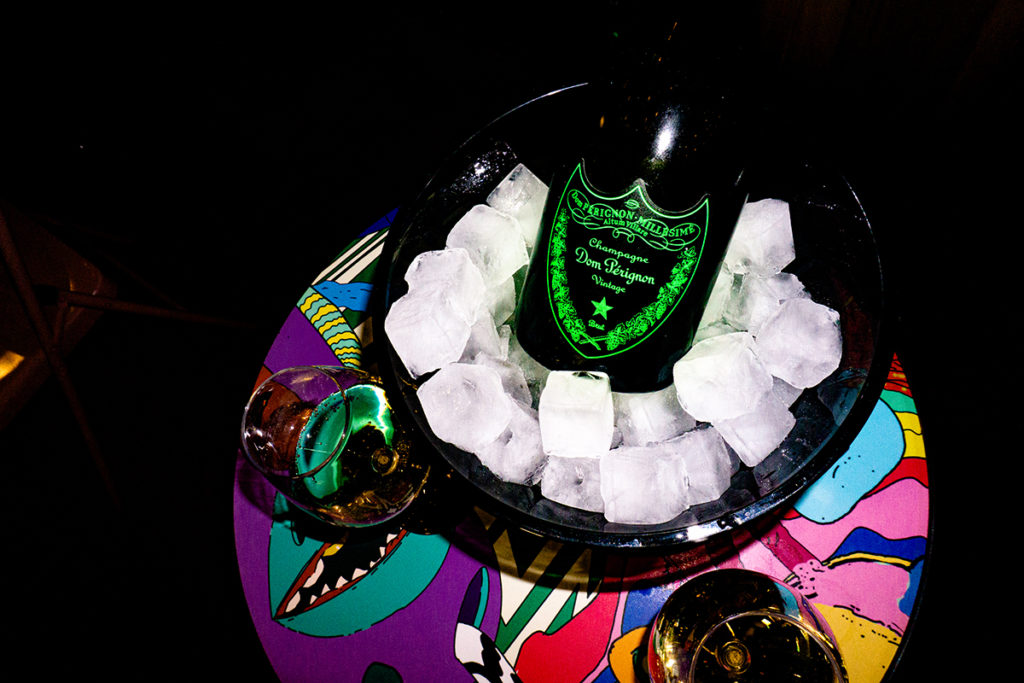 Impresario's Reserve VIP Experience
Experience Absinthe like a Gazillionaire! Enjoy the best seats—and views—in the house from the privacy of your own elevated table, complete with dedicated VIP service and a perfectly-chilled bottle of Champagne uncorked upon your arrival.
21 and over only.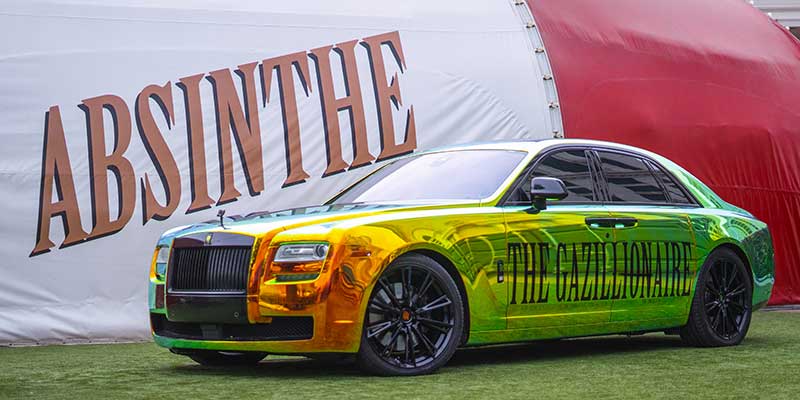 Gazillionaire's Roller Package
Make a night of it with roundtrip Rolls Royce transport (LV metro area), premium seating for two with an elevated view, and an open bar throughout the show.
21 and over only.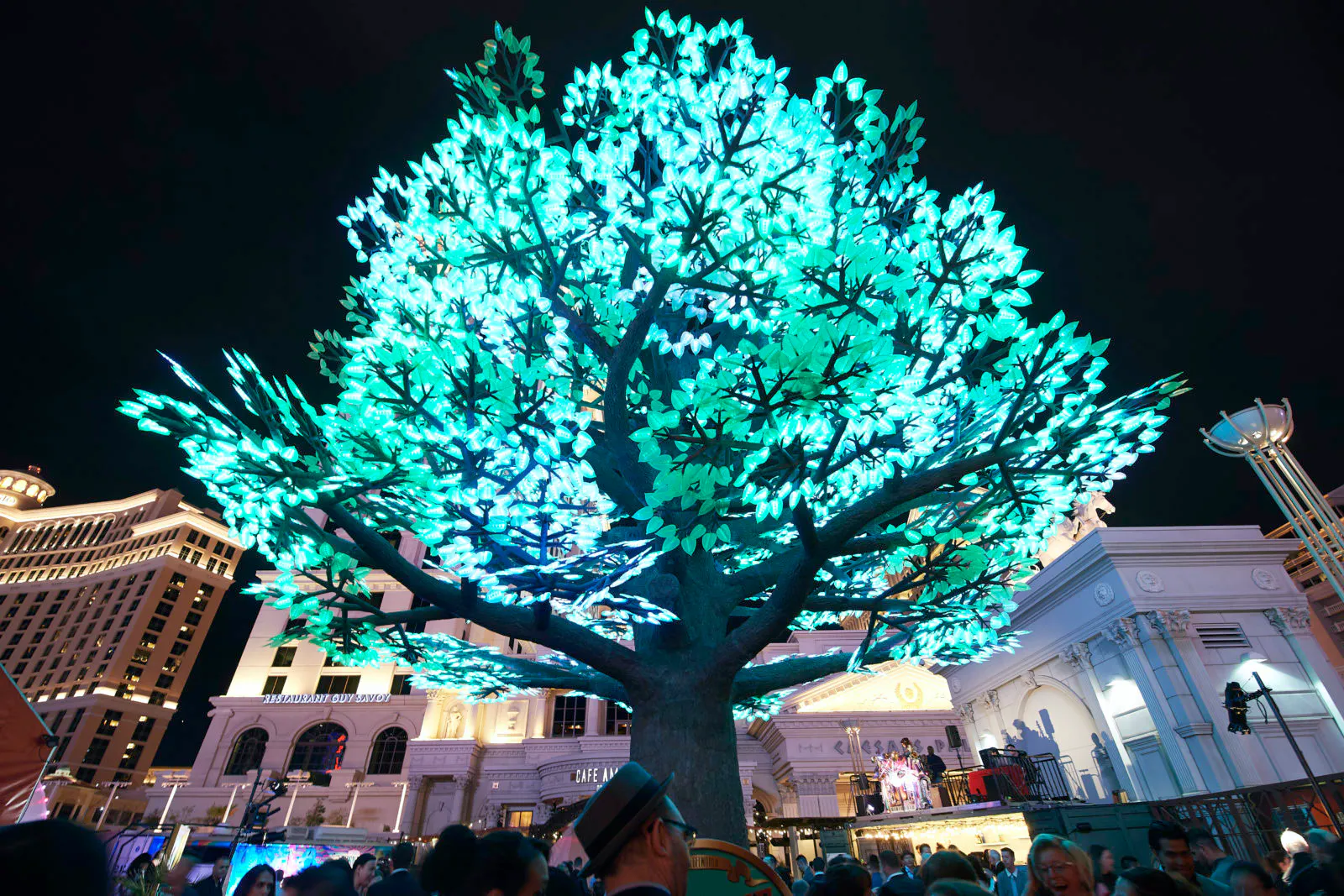 Green Fairy Garden Experience 
Party in the garden with a 90-minute pre-show semi-private fete, dedicated bar, burger and tots and a VIP entrance to Absinthe curated for you and your event.
Groups of 20+ only.
Events
Voted by Las Vegas Weekly as the "#1 greatest show in Las Vegas history," Absinthe takes place in Spiegelworld's custom circus tent at the Green Fairy Garden, right outside Caesars Palace on the Las Vegas Strip.
Ready to Party? Click Here
Book Your Package Today
No one does "unforgettable" quite like we do.

Merchandise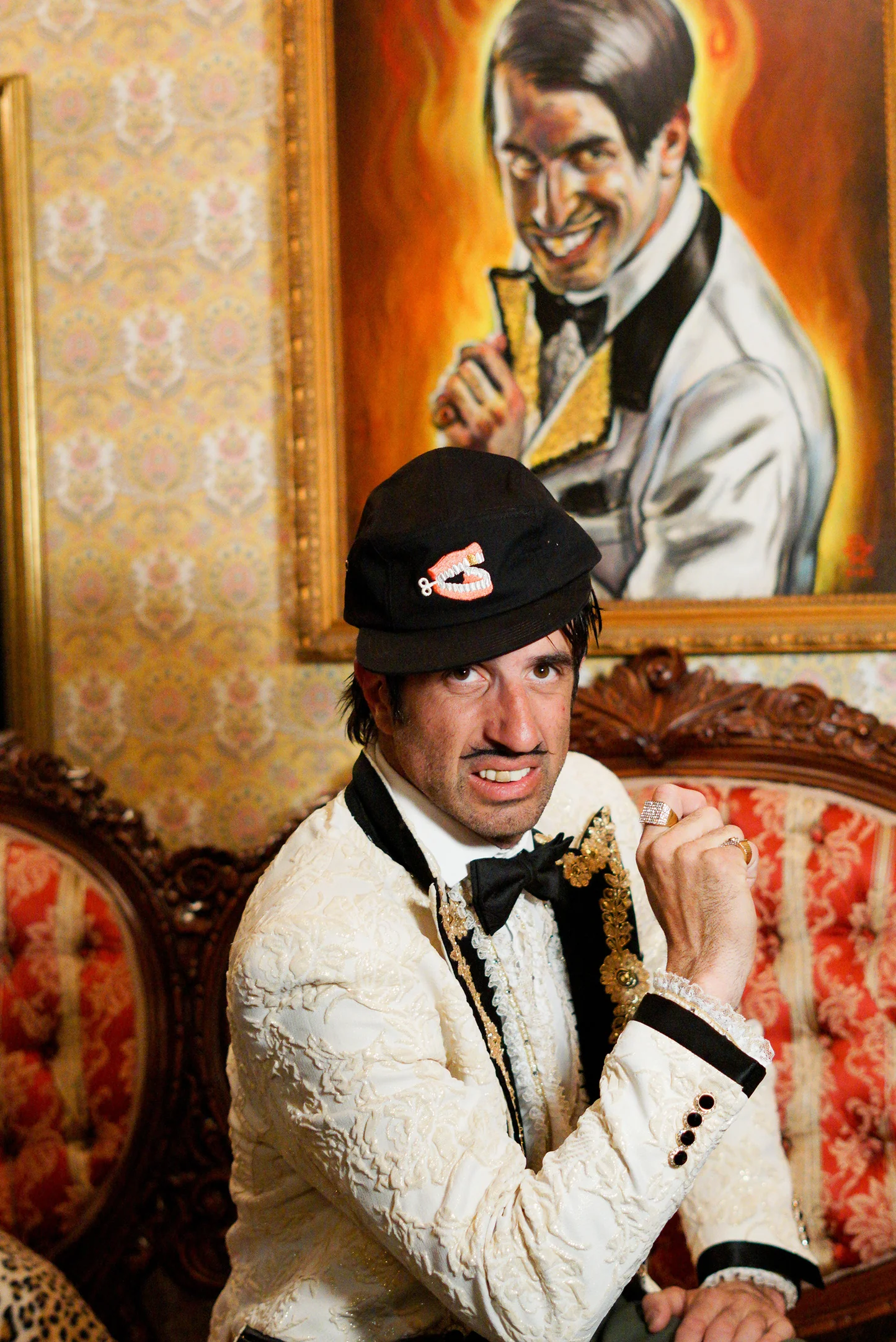 Gold Tooth Clacker 5-Panel Camper Hat
$46.00
Rep the Gazillionaire & his circus empire right on your dome and let everyone know he's got you wrapped around his finger too.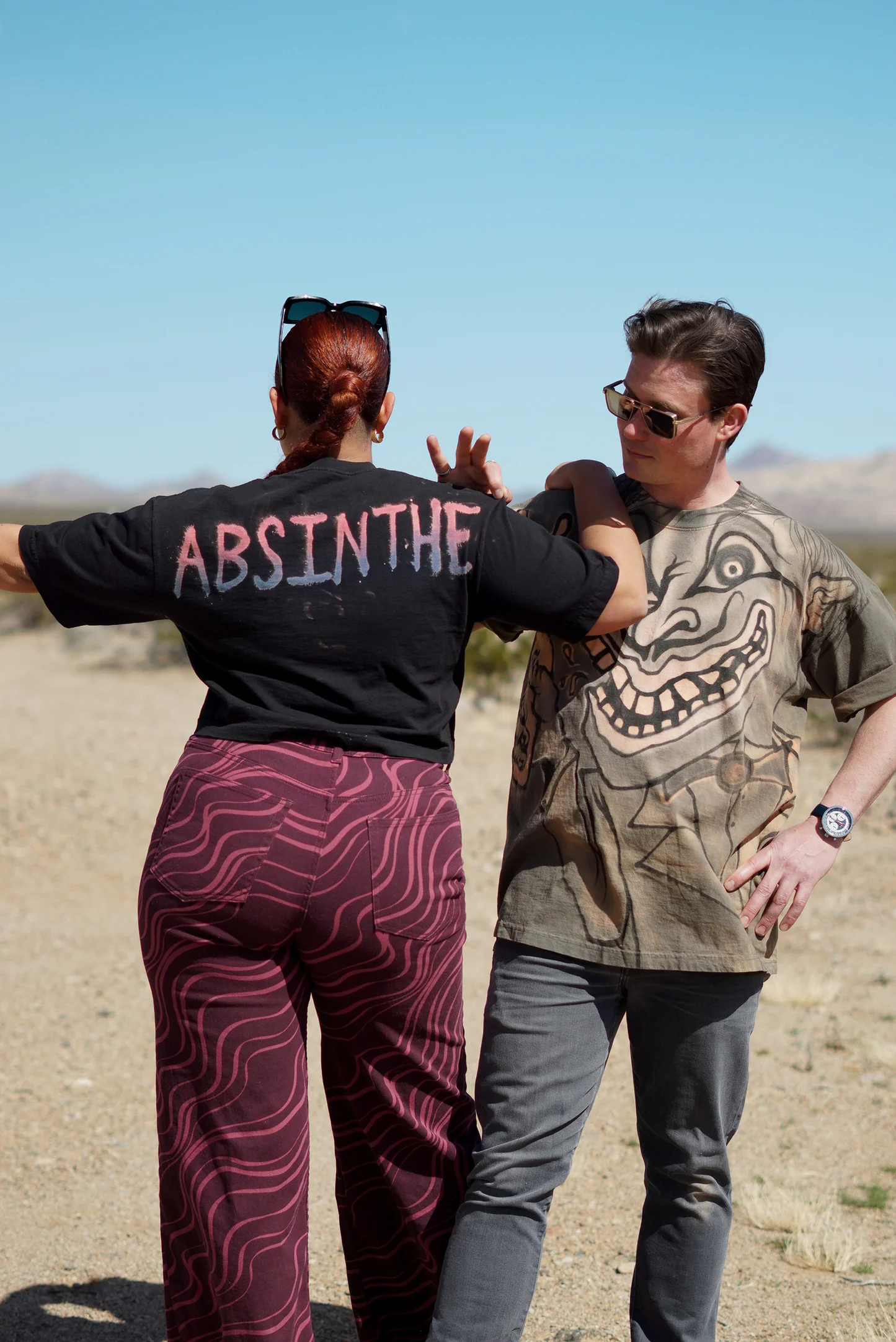 Absinthe by Colin Yeo, Hand-Painted Shirts
$89.00
All the twisted circus shit pulled straight out of the Absinthe tent and turned into wearable art you can finally wear to your next corporate holiday party or prissy aunt's Sunday brunch.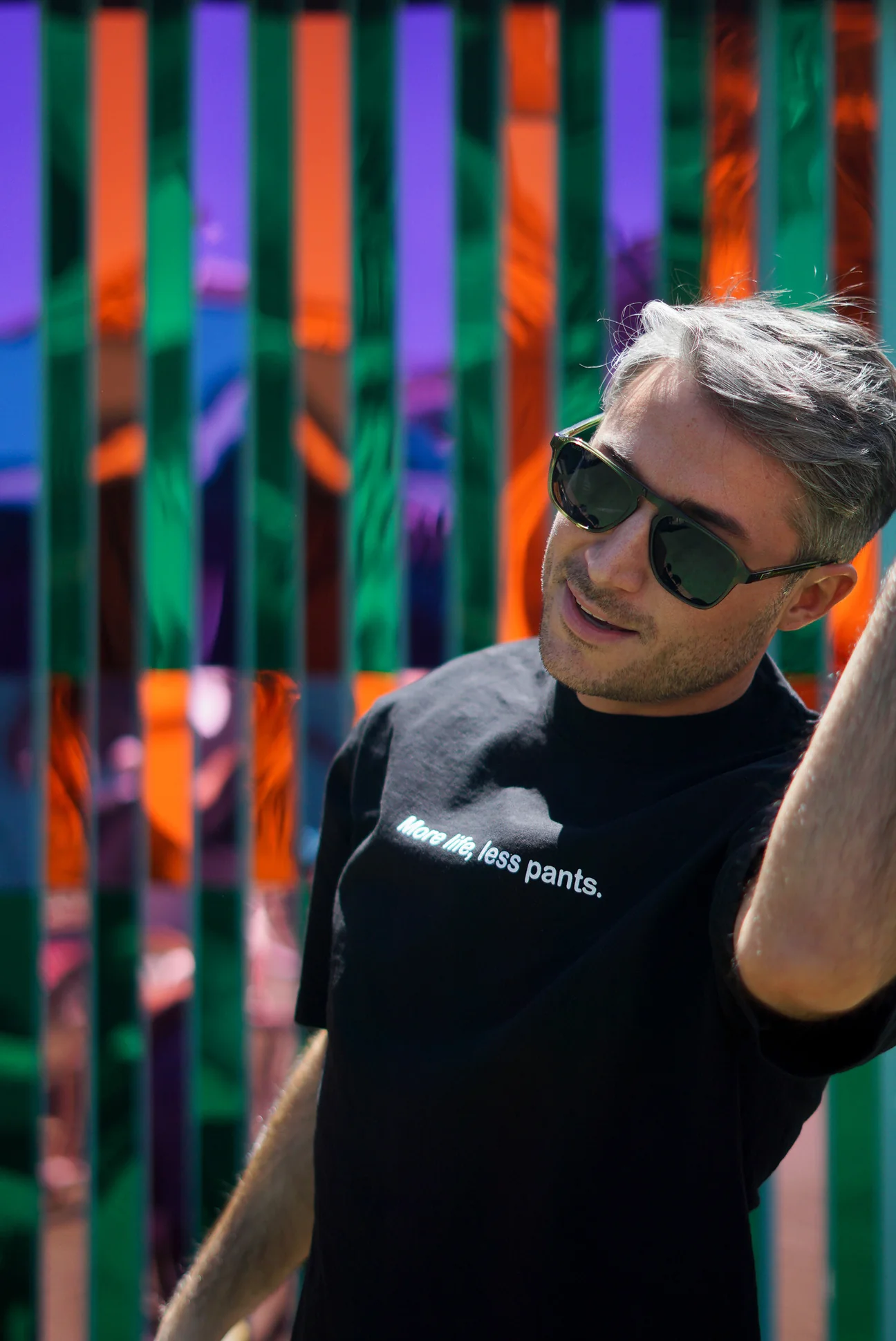 More Life, Less Pants T-Shirt
$60.00
No Pants. It's a lifestyle.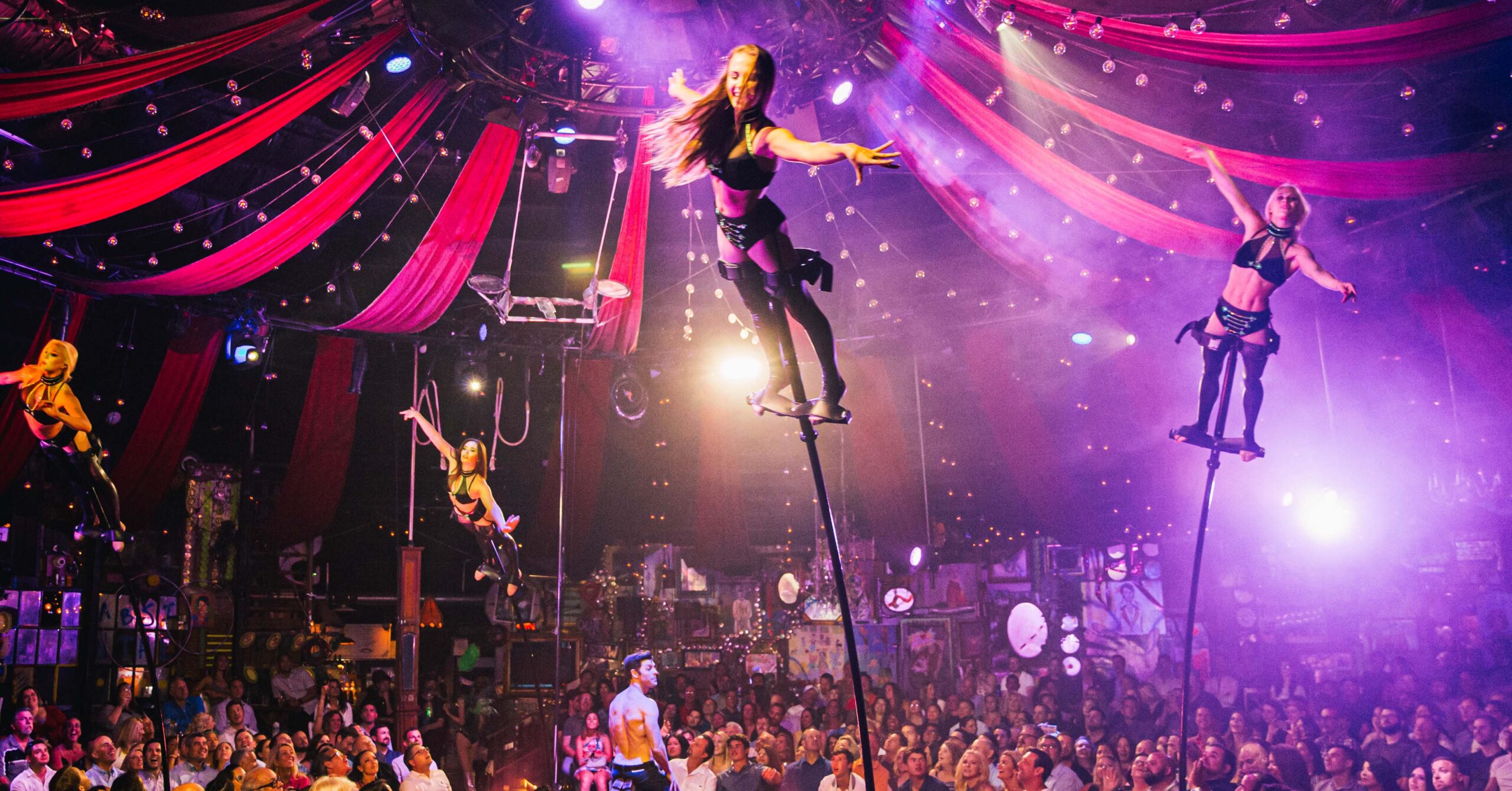 Caesars Palace
Spiegeltent on the Roman Plaza
Corner of Flamingo Road & Las Vegas Boulevard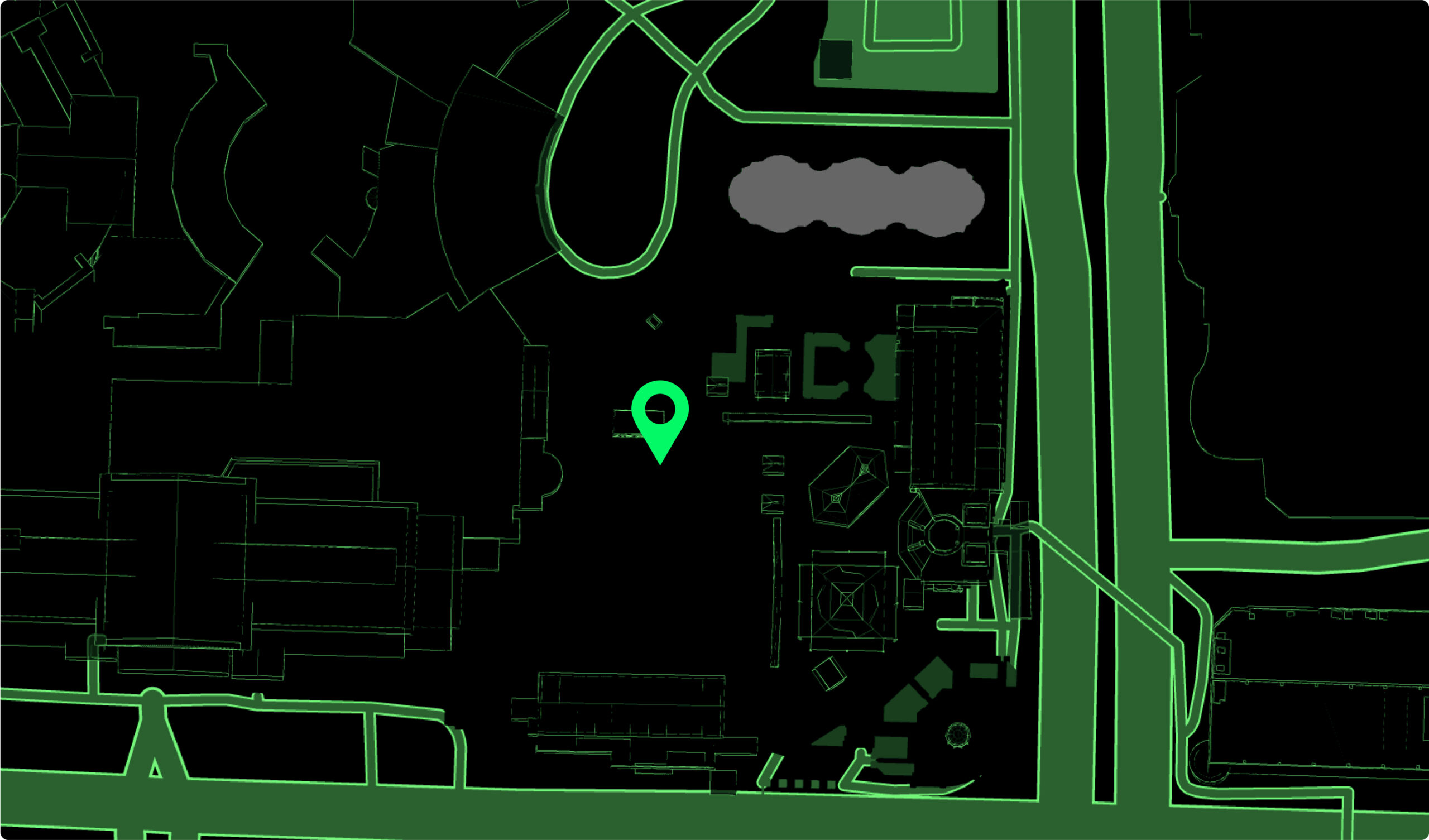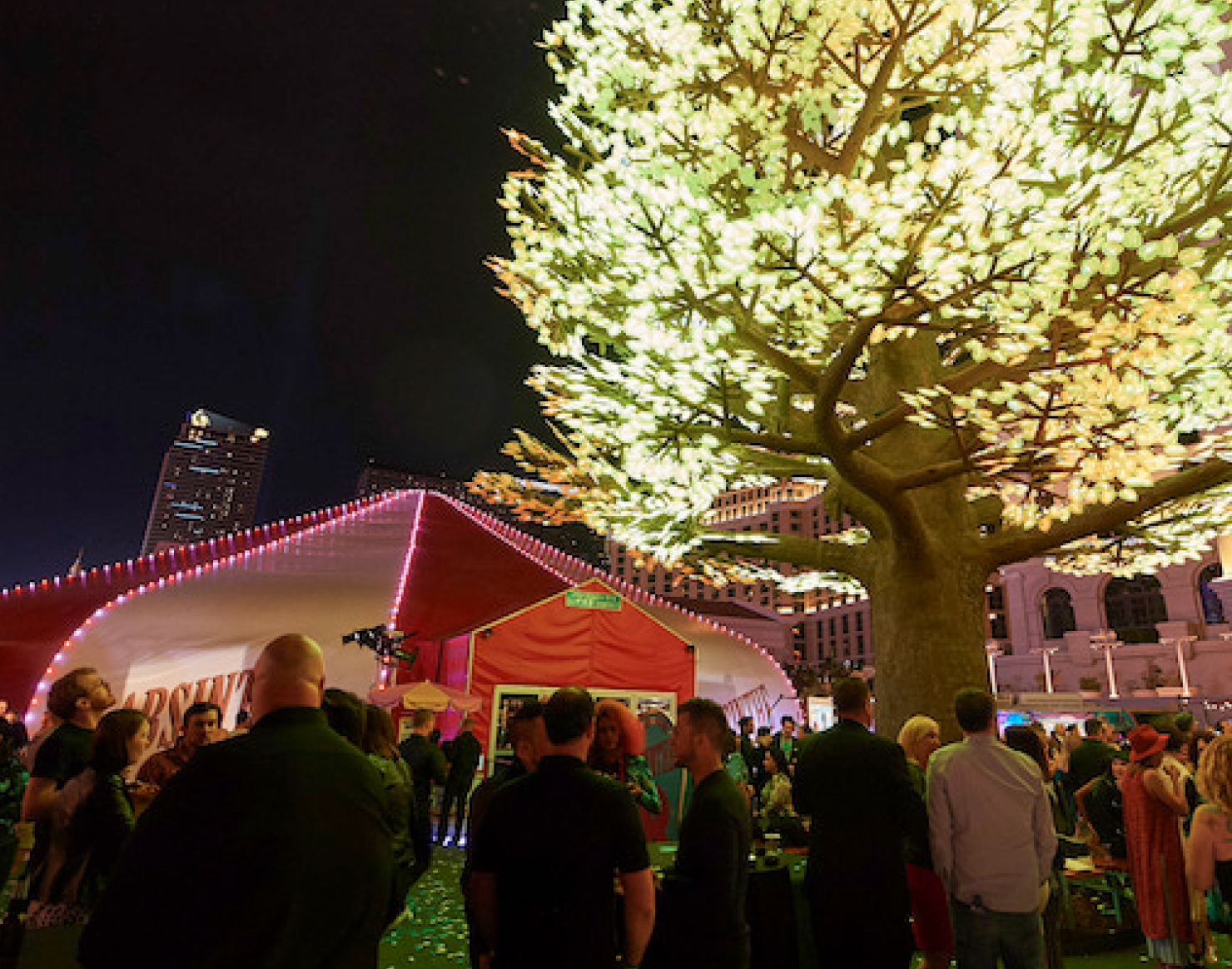 On the Roman Plaza in front of Caesars Palace sits the most spectacularly lavish, technically sophisticated venue ever built in Las Vegas.
OK, it's a friggin' tent—but not a regular one, a cool one. The Germans call it a spiegeltent (literally, "mirror tent") because it holds a mirror to the yearnings and desires lurking deep within your soul. Enter this immersive adult playground and discover a wondrous cornucopia of amazement…
Buzz
The new burger joint inside Absinthe's Green Fairy Garden opens an hour before showtime to serve a tight menu of burgers, vegan burgers, and tots.

Circus Town TV

Nick Beyeler takes aerial acrobatics to the next level with his terrifying plastic tube act! Watch as he looks death in the face for the sake of art. And get ready with Hazel Honeysuckle as she dons her iconic Green Fairy look, before she takes us on a tour of the Burlesque Hall of Fame!

Circus Town TV

It's getting hot in here! Joe Kerr burns brightly as a professional pyromancer! Let him set your heart on fire! Don't like playing with fire? Maybe burlesque is more your speed. Hazel Honeysuckle takes us into a mystical world with her dazzling Green Fairy act!

Circus Town TV

The pandemic pushed acrobatic lovers Alanna and Phil to pursue another path and it paid off! And Niko the cocktail clown is shaking up the Circus with another wild blend for Gypsy, featuring the weirdest ingredient so far!
Other Shows