Created by Spiegelworld, Superfrico® is the ultimate be-all, end-all, taste-all house party where the world's most kickass creatives cut loose and do their thing—in the kitchen, behind the bars, on the walls, under the table—and everyone's invited.

Dare we say Superfrico is Las Vegas' most Las Vegiest place? A veritable smorgasbord for the senses, expect wall-to-wall eye candy and impromptu amusements across a series of imaginatively-themed, infinitely explorable bars, lounges, and dining rooms, all with a bumpin' soundtrack courtesy of the Strip's only all vinyl, all the time DJ. Come for a bite, then go off-menu, party down and stay all night…

Open daily, 5pm to late | Click "Book a Table" for reservations or call (702) 534.3419.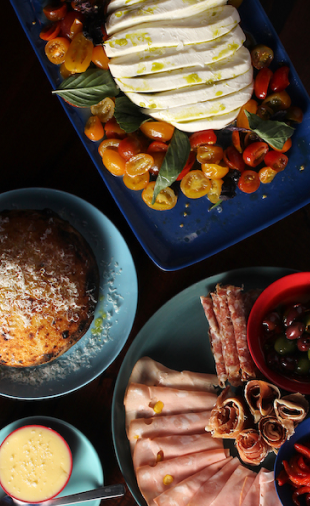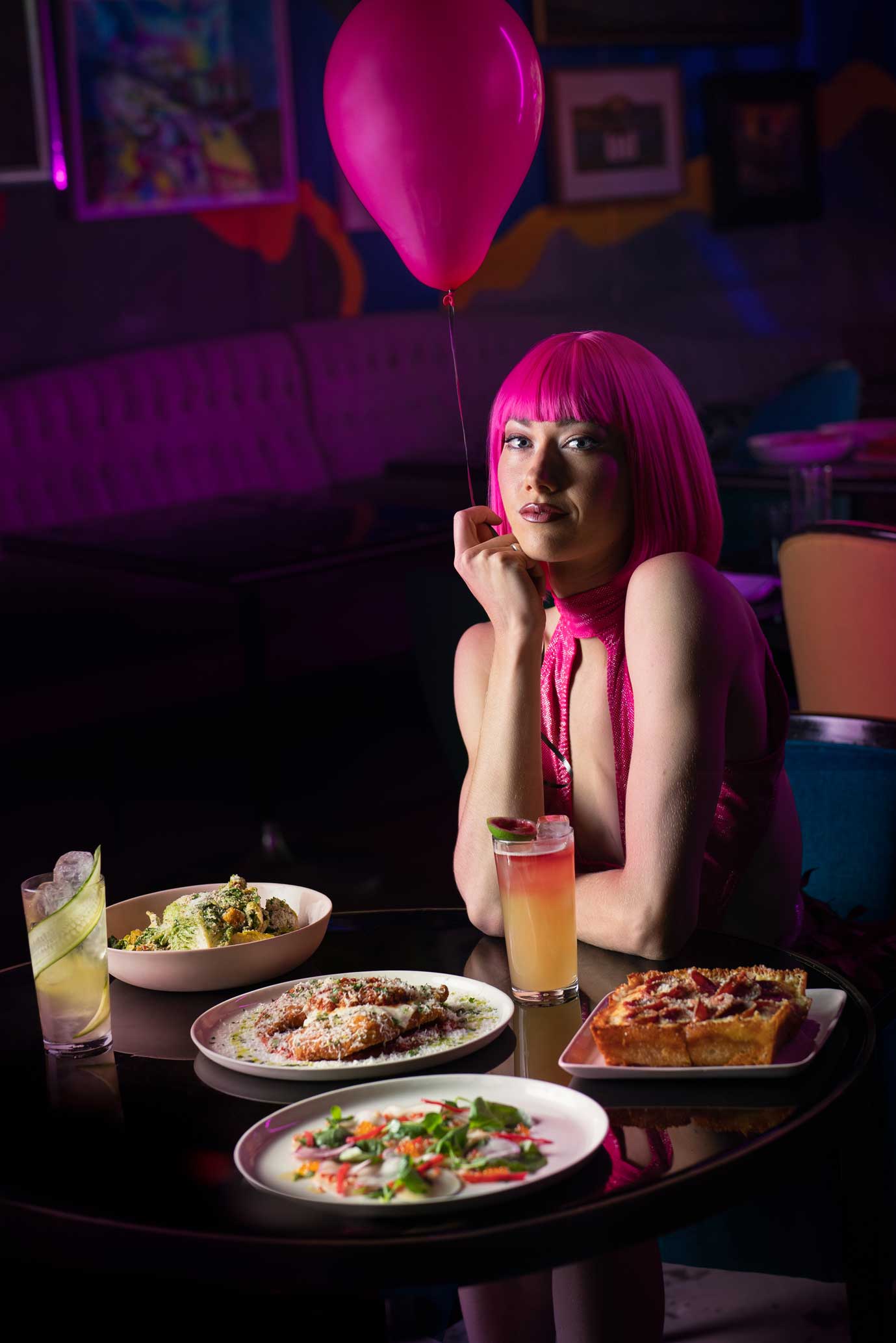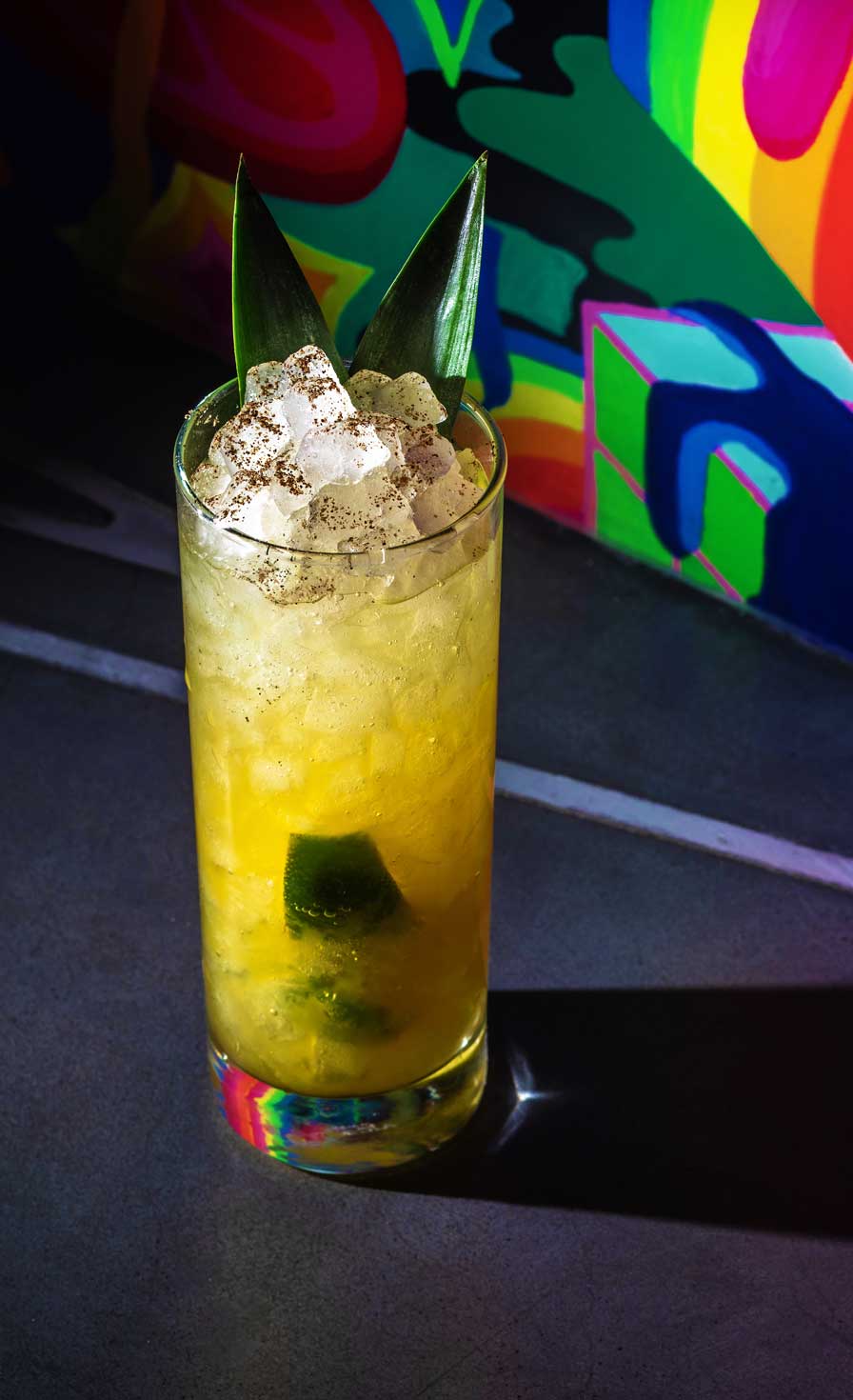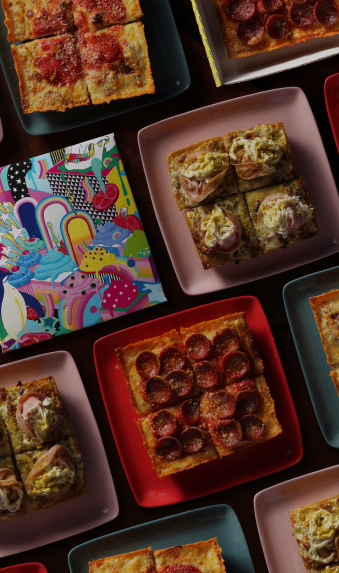 Dinner Menu
Italian American Psychedelic® Cuisine pays tribute to generations of Old World Italian cooks by reimagining a treasure trove of classic dishes and family heirloom recipes through a modern, globally-conscious lens. Developed with Chef & International Pizza Czar Anthony Falco, Superfrico's signature square pies bring the Strip's best pizza with a twist on tradition.

In other words: What makes Italian American cuisine iconic, then (respectfully) chucks the rule book out the window, reimagining classic dishes with the freshest seasonal ingredients and most mind-blowing flavors, textures, and techniques on the planet.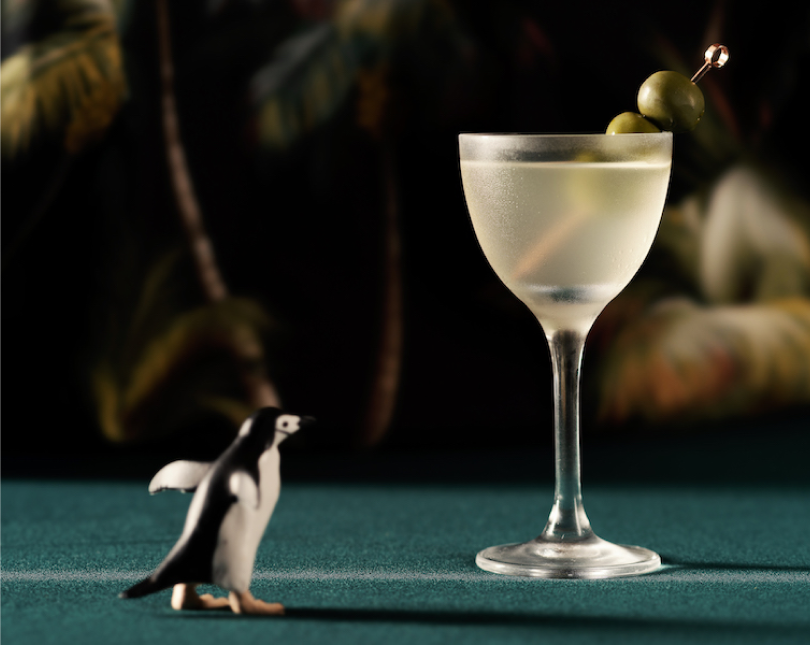 Cocktail Menu
As Principal Pourer, Niko Novick brings unique and unexpected flavors, textures and other sensory surprises to Superfrico's drinkables, including special menus for four different bars and a variety of house-blended and bottled flasks and bottles for sale inside our onsite Bottle-O retail store.

Whatever your poison, you'll find it in its most perfect form at Superfrico. (And if you don't yet have a go-to cocktail, you will after drinking your way through Superfrico's library of libations.)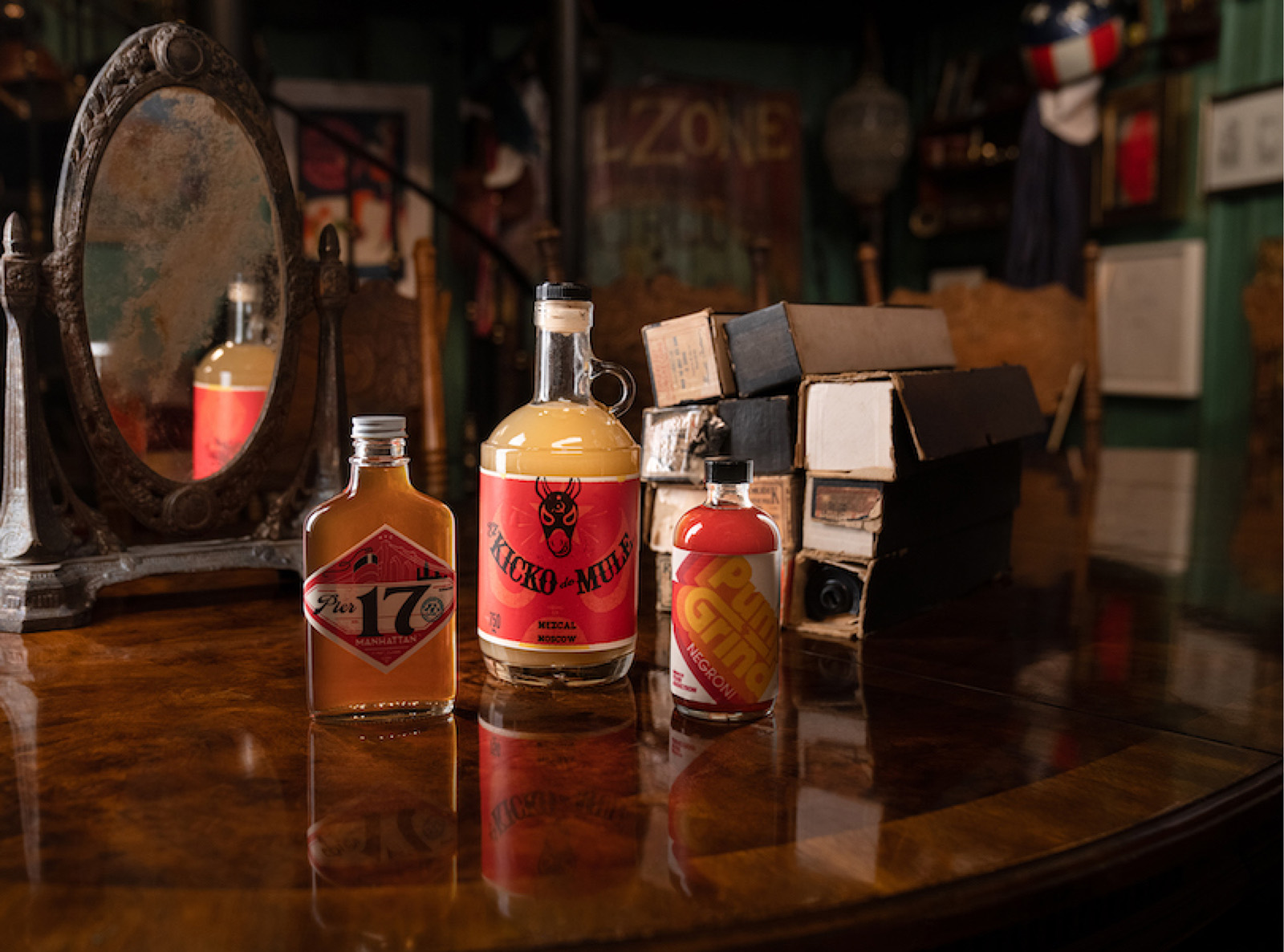 Bottle-O Menu
House-blended and bottled cocktails to enjoy on the spot or on the go. Available in 8-ounce (2 servings) and 1-liter (8 servings) sizes.
Discover More
Welcome aboard the Starship OPM for your nonstop, warp-speed flight to Uranus. With gravity-defying acrobatics, breathtaking acts of celestial beauty and hilarious mayhem, OPM goes where no show has gone before.

Inspired by the world's coziest aprés-ski bars, the cabin-styled Ski Lodge is the coolest spot on the Vegas Strip for a year-round winter warmup. Stake out a spot at the bar or settle in by the fire and treat yourself to the finest handcrafted cocktails and pizza on the slopes of Sin City!
OPM INTERGALACTIC NEW YEAR'S EVE 2024
Join Spiegelworld behind the purple doors at Superfrico and OPM for an out-of-this-world, almost all-night, psychedelic New Year's Eve dinner and show, all at one location.
Events
A veritable smorgasbord for the senses, Superfrico is more than a restaurant, it's a drinking and dining experience. Expect a treasure trove of classic, Old World dishes and heirloom recipes, reimagined with mind-blowing new flavors, textures and techniques—served with wall-to-wall eye candy across a series of imaginatively themed, infinitely explorable bars, lounges, and dining rooms, all with a bumpin' soundtrack courtesy of the Strip's only all-vinyl DJ.
Ready to Party? Click Here
Book Your Package Today
No one does "unforgettable" quite like we do.

Merchandise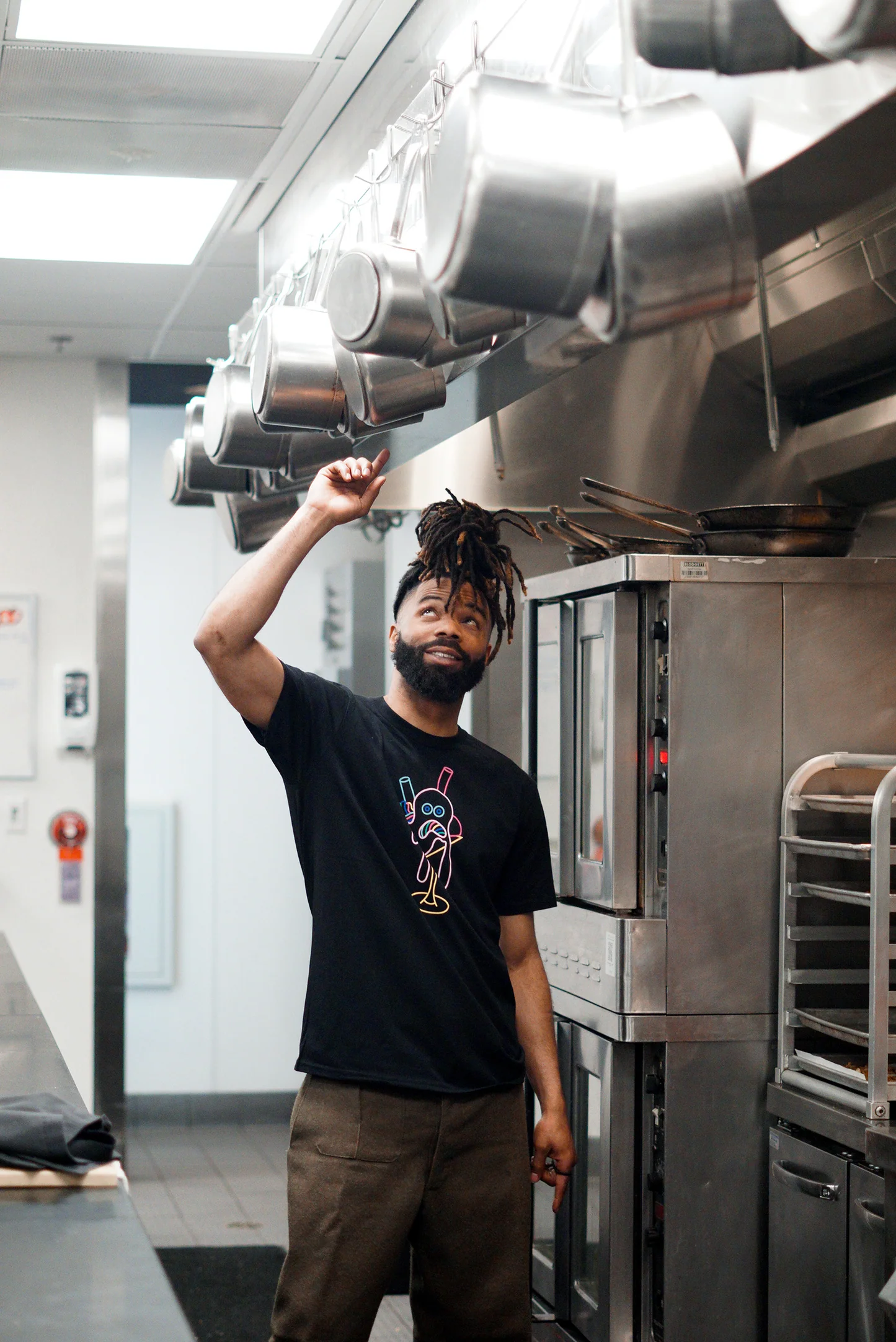 Superfrico Opening Night Short Sleeve T-Shirt
$60.00
This guy is pulled straight from Adehla Lee's Psycho Pop Party, the painting that inspired the very beginning seeds of Superfrico years and years ago. Released on the opening night of Superfrico in Las Vegas, will not ever be made again once it's sold out.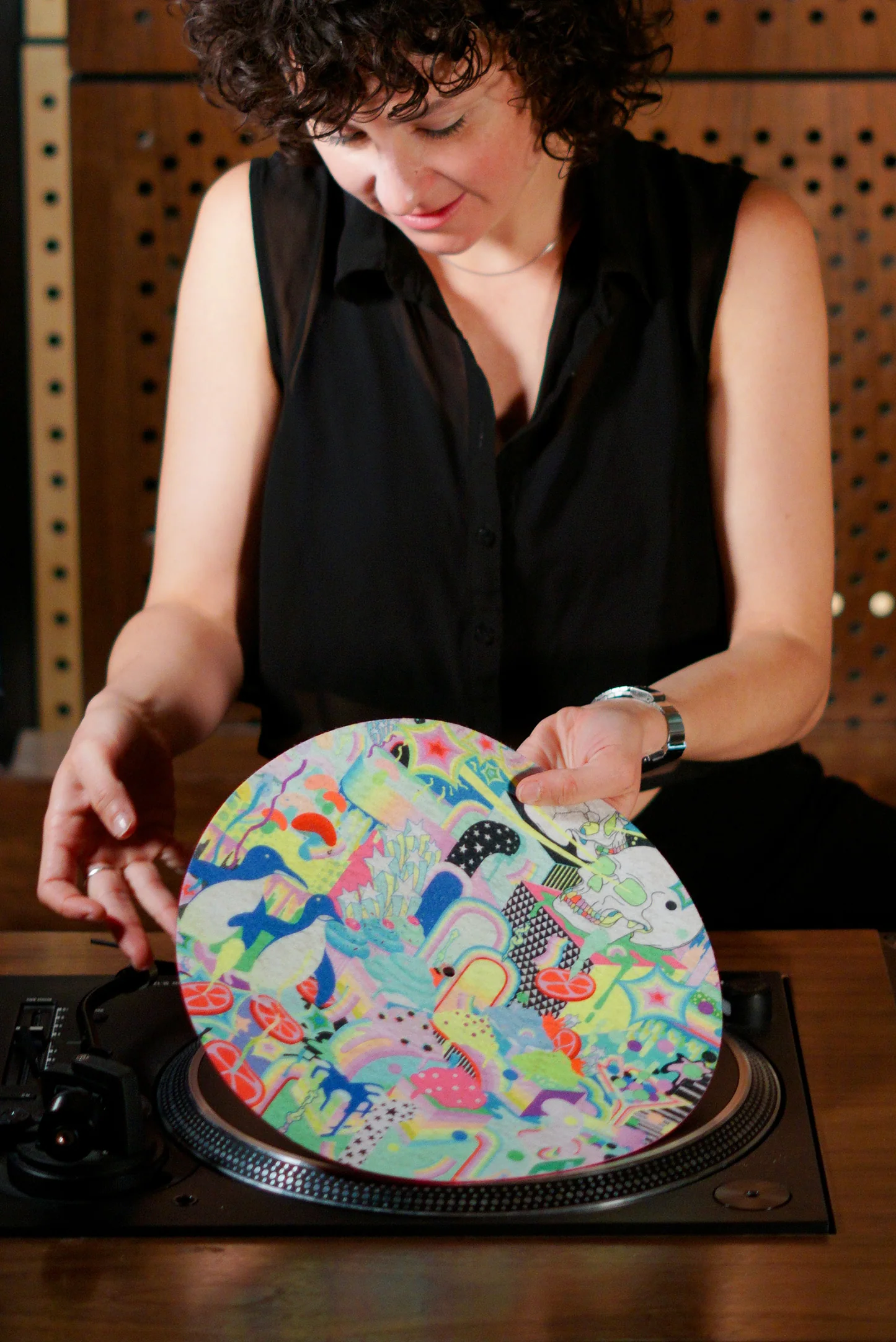 Superfrico Vinyl Record Slip Mat & Record Jacket
$25.00
Do you like vinyl? Bet you need a slipmat and ours are blacklight reactive.
Produced by Glowtronics and the only full color dye sublimated UV/blacklight activated slipmats produced on planet Earth. They come with specialized glazed bottom surface which are industry standard, and a record jacket holder.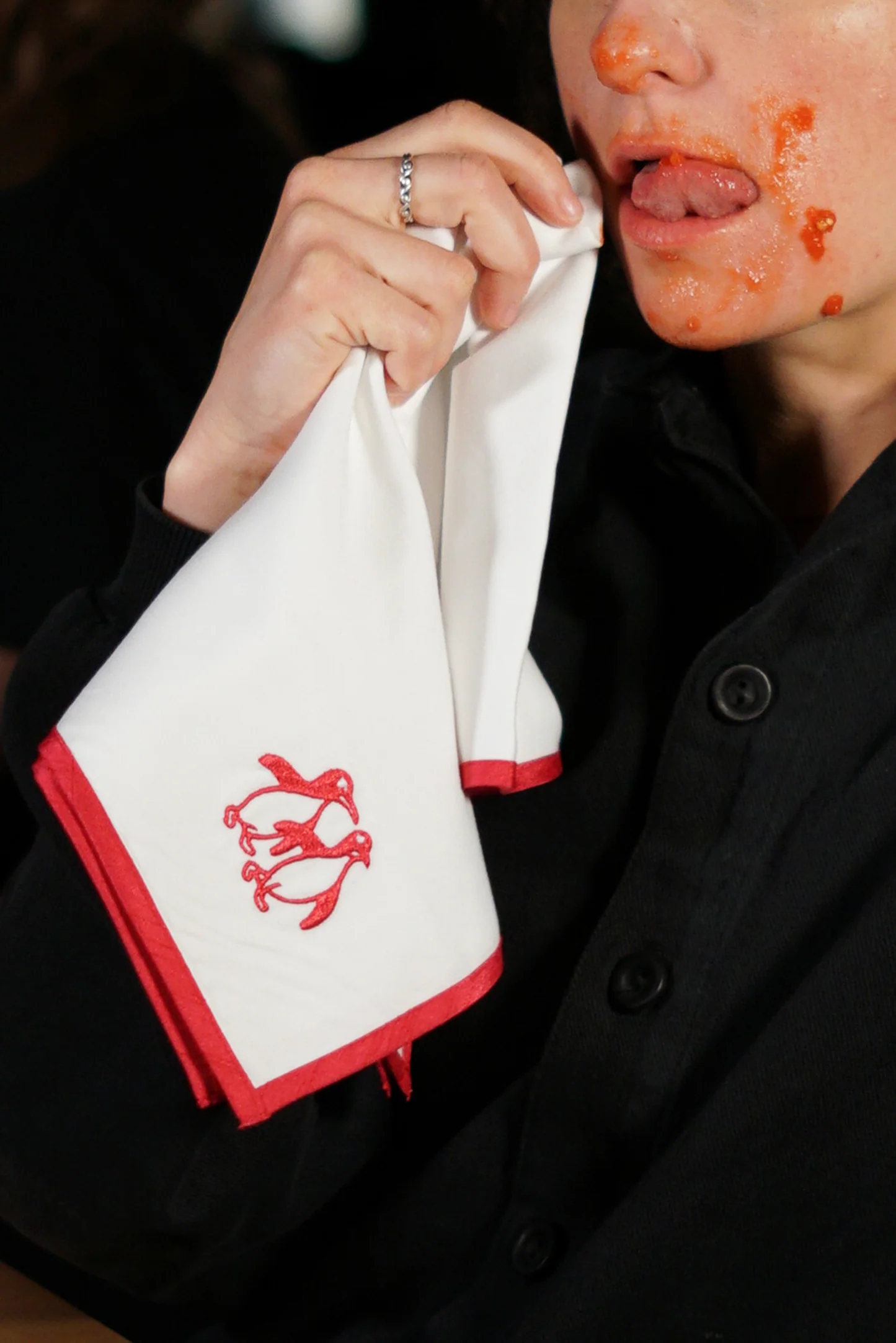 Superfrico Penguin Napkins
$25.00
Did you absolutely love your dining experience so much that you want to recreate it for your friends at home?
Comes in 3 colors, so really you should buy 6 or 12.
These are collectible. Each Superfrico location will have different colors you can bring home.
Artwork
The Artery at Superfrico® is like no other dining room in Las Vegas. Since its beginnings in 2006, Spiegelworld has shared its stage with the work of leading contemporary visual artists.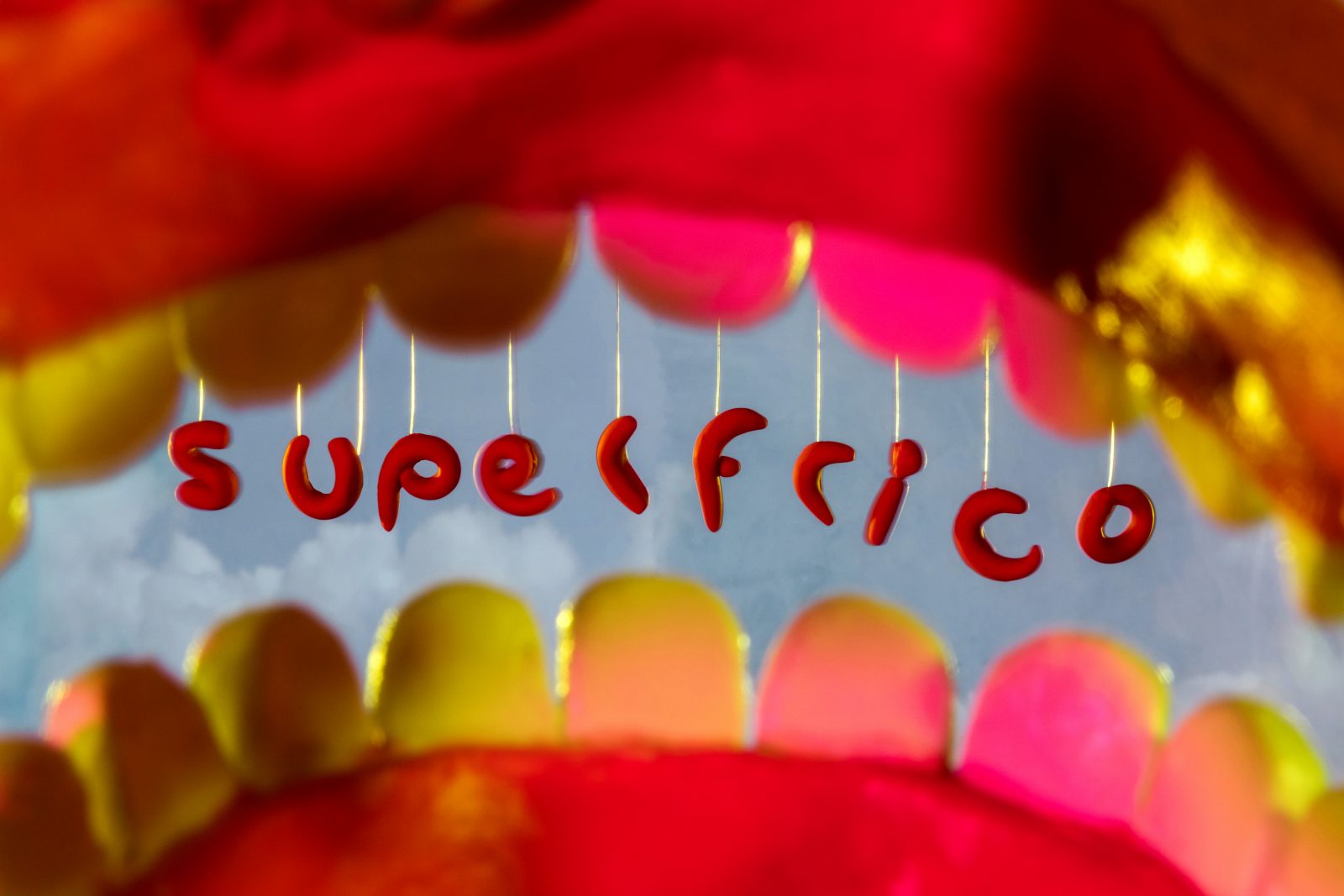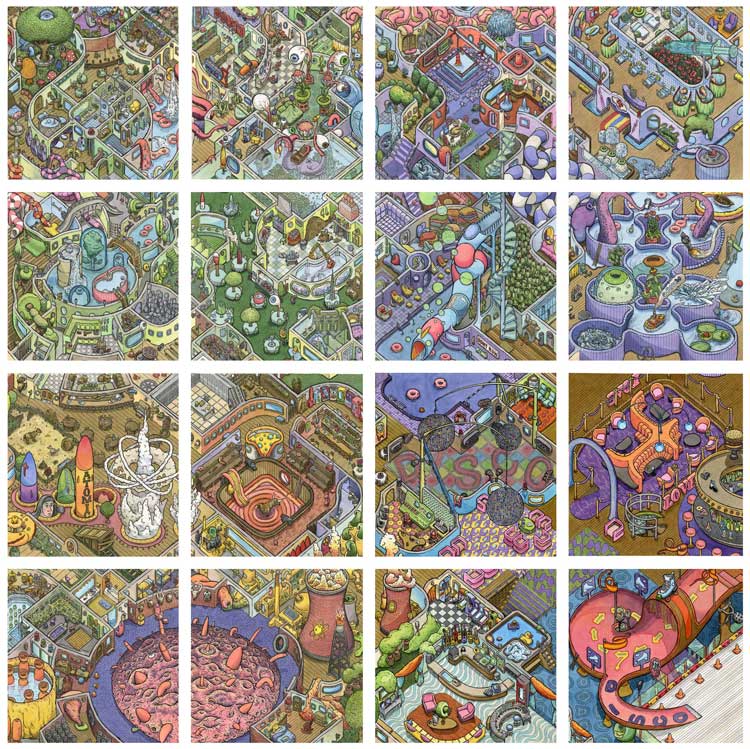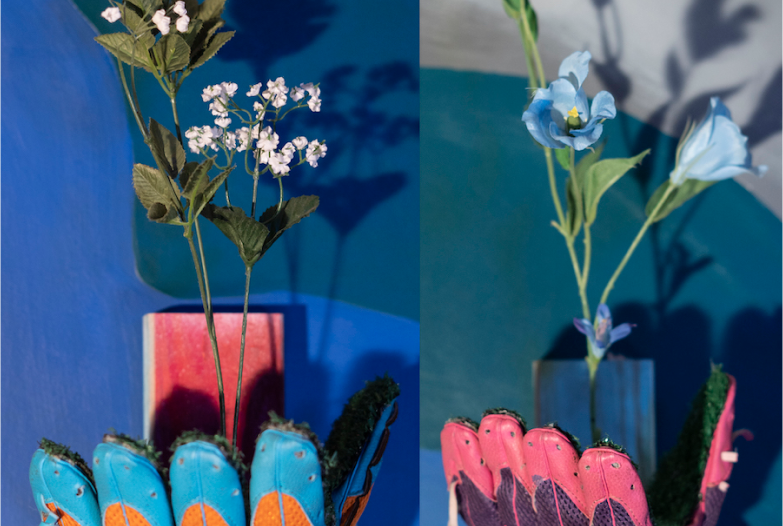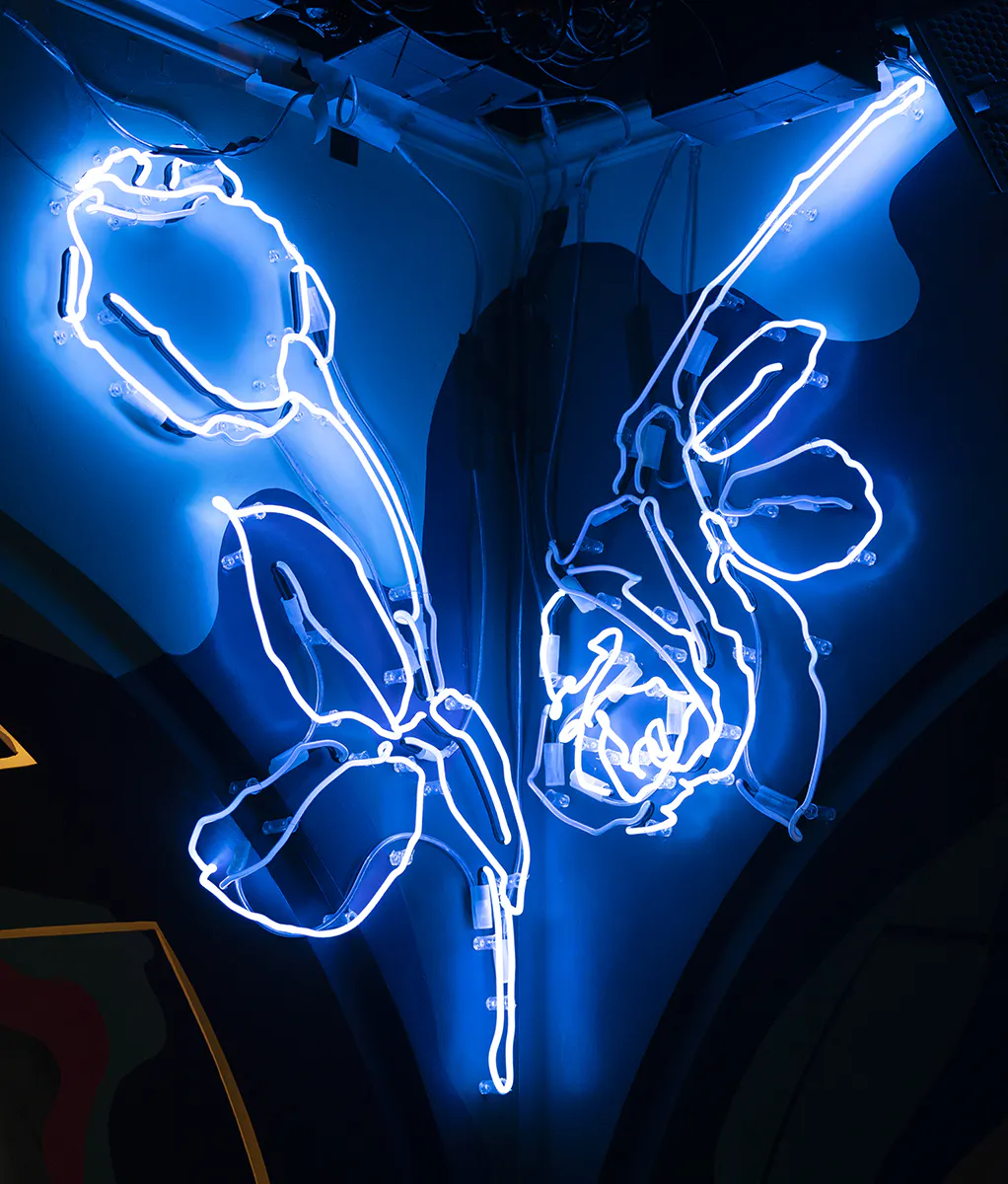 VIBE
Dare we say Superfrico is Las Vegas' most Las Vegiest place? A veritable smorgasbord for the senses, expect wall-to-wall eye candy and impromptu amusements across a series of imaginatively-themed, infinitely explorable bars, lounges and dining rooms, all with a bumpin' soundtrack courtesy of the Strip's only all vinyl, all the time DJ. Come for a bite, then go off-menu, party down and stay all night…

the Cosmospolitan of Las Vegas
OPIUM Theatre
Level 2, Chelsea Tower
3708 Las Vegas Blvd
Las Vegas, NV 89109
BUZZ
Circus Town TV

Circus double act The English Gents find new success going solo. And a smash-up demolition on the Nipton Caravan site nearly ends in disaster!

Blog

Spiegelworld speaks to Superfrico Las Vegas artist Scott Teplin. Tell us a little bit about yourself. Where are you from? How did you get started in art? I grew up in the Midwest and didn't study art as a kid. I was interested in it but I didn't study it because I thought it was […]

Blog

It's not often you'll hear anyone from Spiegelworld say, "please do try this at home," so don't sleep on this one. Plus, unlike sword-swallowing or, say, performing an aerial routine suspended by your hair, this one's totally (okay, mostly) safe to attempt—not to mention delicious. ROASTED PINEAPPLE SORBETTO Ingredients6 fresh, juicy pineapples1 lb. brown sugar½ […]

Blog

For a month that's barely a month long, February sure packs a lot into its 28 days. Black History Month, Groundhog Day, Puppy Bowl, Valentine's Day, President's Day… and that's just the "real" holidays. Not the made-up but no less fun to celebrate ones, like National Pizza Day (2/9) and National Margarita Day (2/22). Pizza […]
MORE DINING