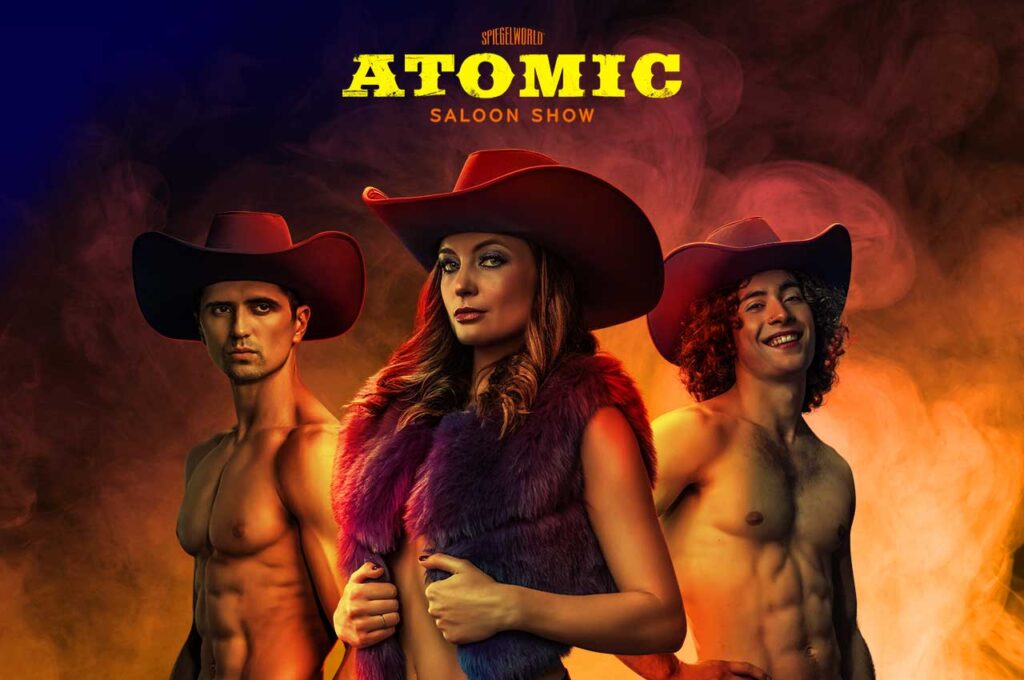 Saints and Sinners, All Are Welcome at the Saloon
Welcome to Atomic Saloon Show™ where Madam Boozy Skunkton & her sensationally talented, outrageously amoral crew throw a nightly boozy-doozy of a show smack in the middle of Sin City's wildest real-life watering hole.
Fast, funny and sexy, Atomic Saloon Show is for audiences age 18 and above.
Tuesday – Saturday at 7:30pm & 9:30pm
75-minute runtime with no intermission.
Terms & Conditions
To request specialty seating or other accessibility-related accommodations, please contact the box office toll-free at: (888) 966-0404 or (702) 534-3419.
Price per seat includes taxes only. Service and handling fees may apply. All sales final. No refunds or exchanges.
Notice: Tickets purchased through unauthorized resellers are not guaranteed.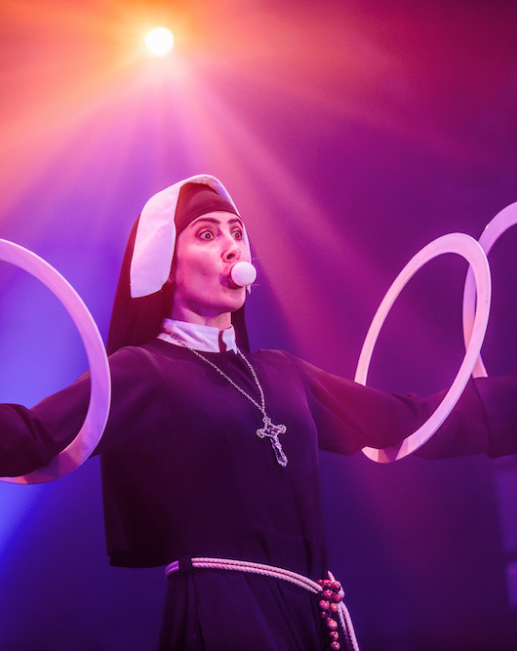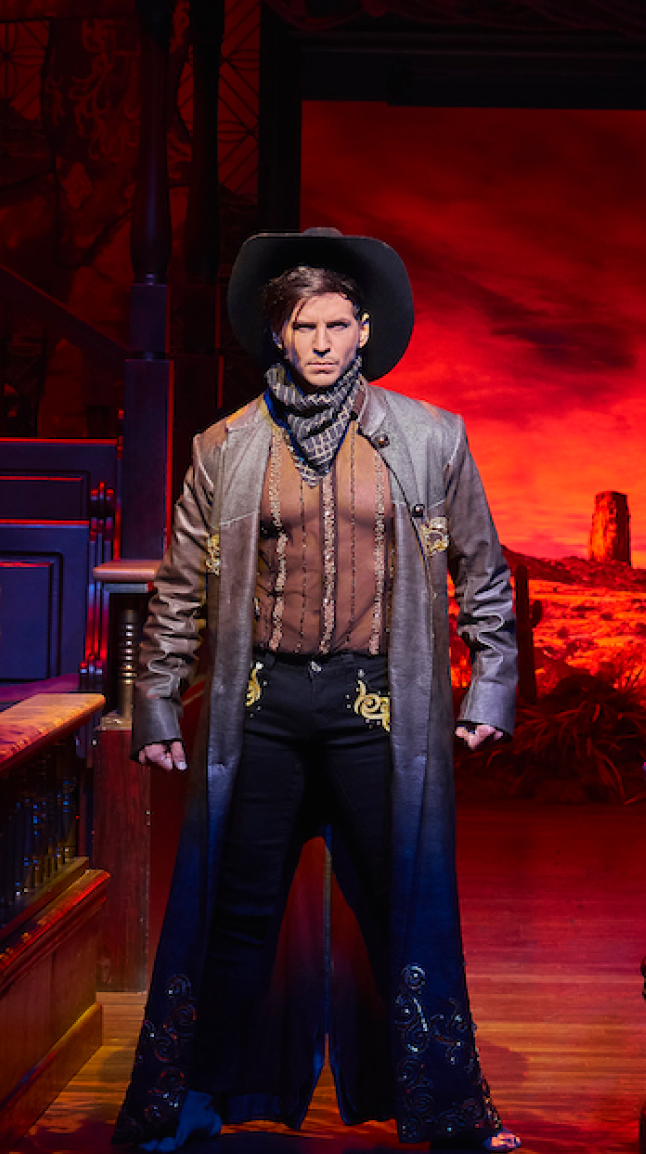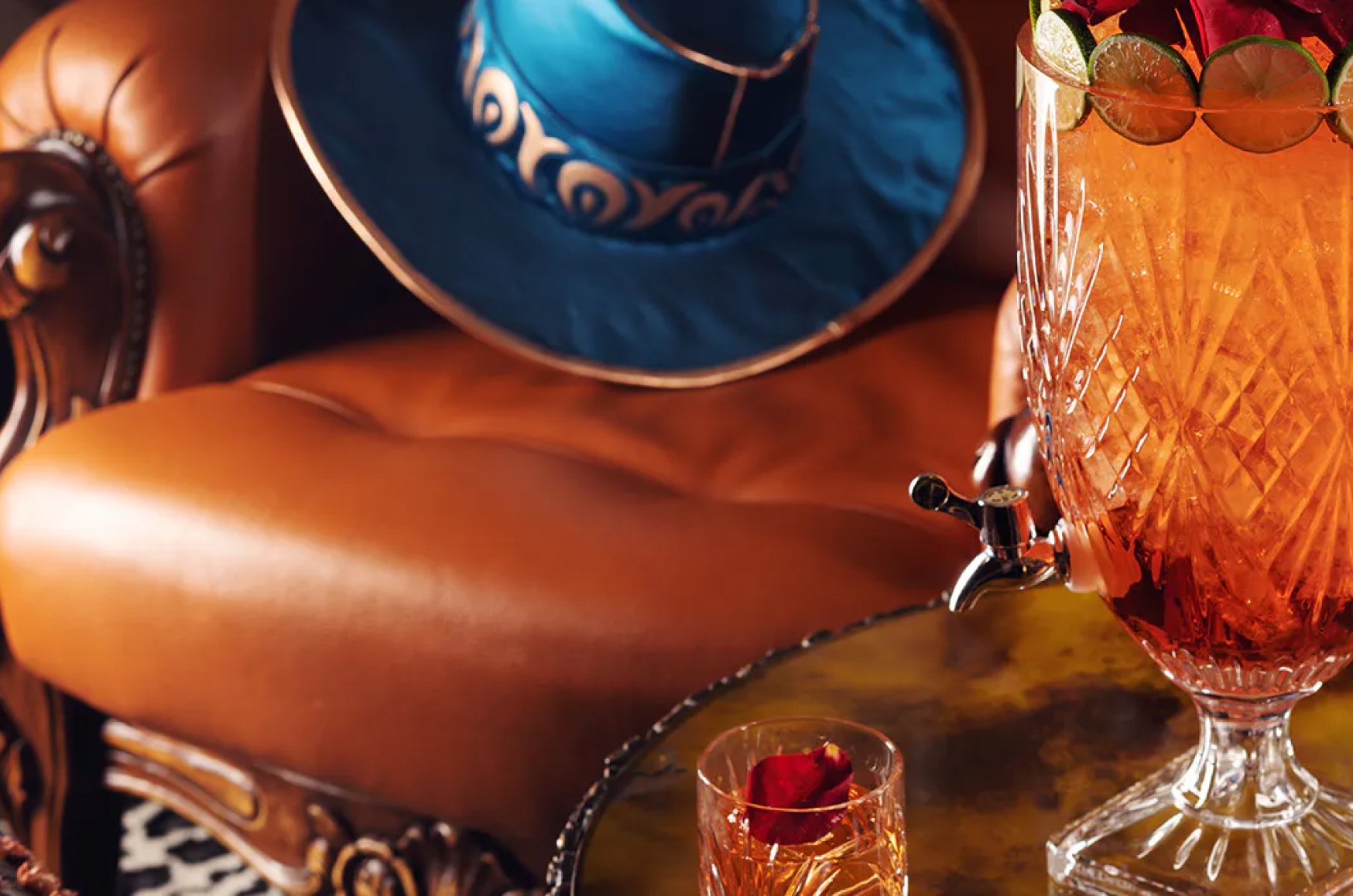 WATER YER HORSES
Atomic Saloon is more than a show set in a bar. It's a show set in a real-life bar. Four of them, actually. Or is it five? That's the thing about Atomic. With so many bars and such talented staff, serving everything from hot dogs and nut sacks to an inspired selection of beer, bubbles, and other adult bevvies, things can get a bit… hazy.
Packages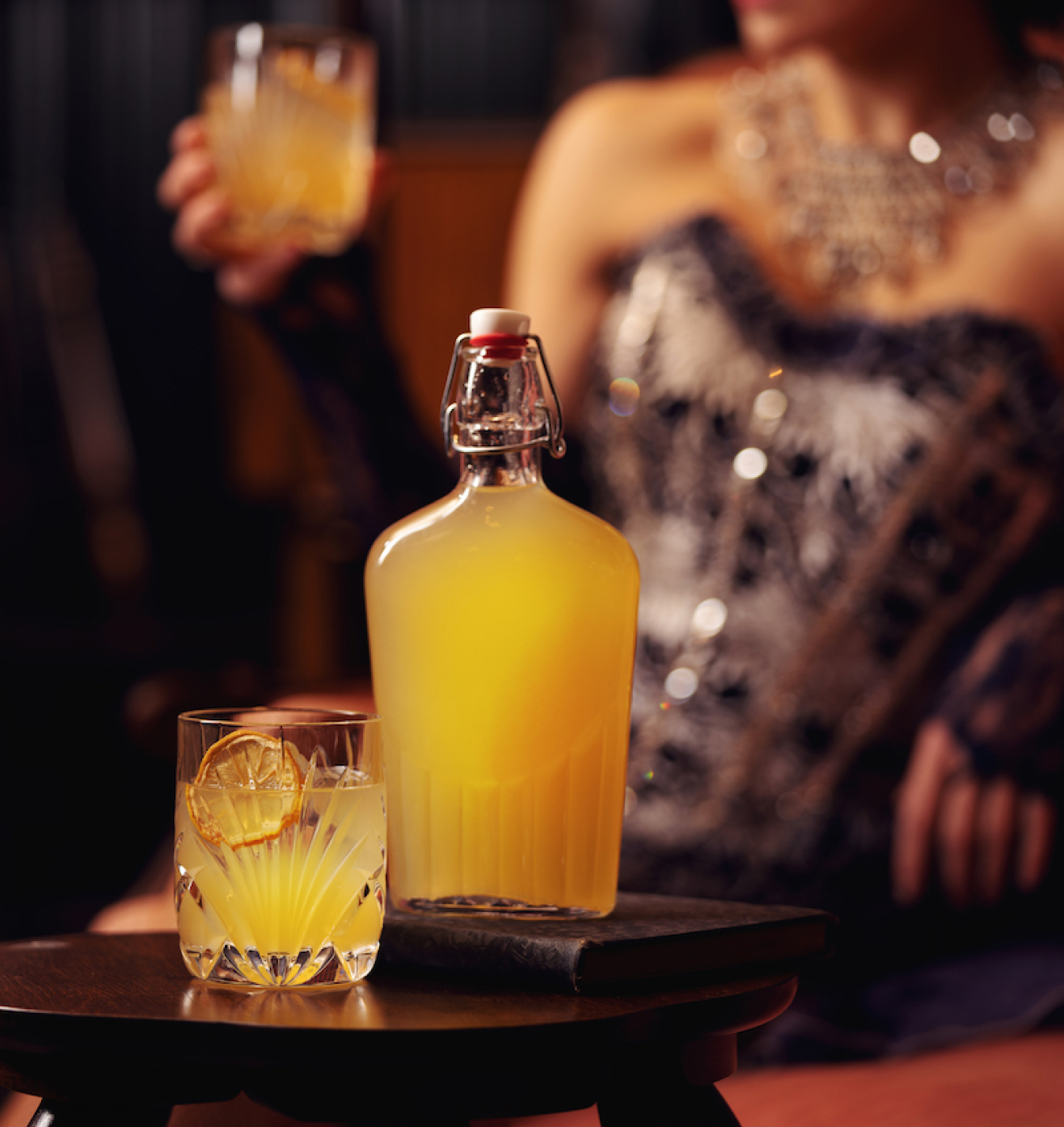 Saloon Seating + Boozy Signature Flask
Quench your thirst with a Boozy Signature Flask delivered right to your seat!
Must be 21+ years of age.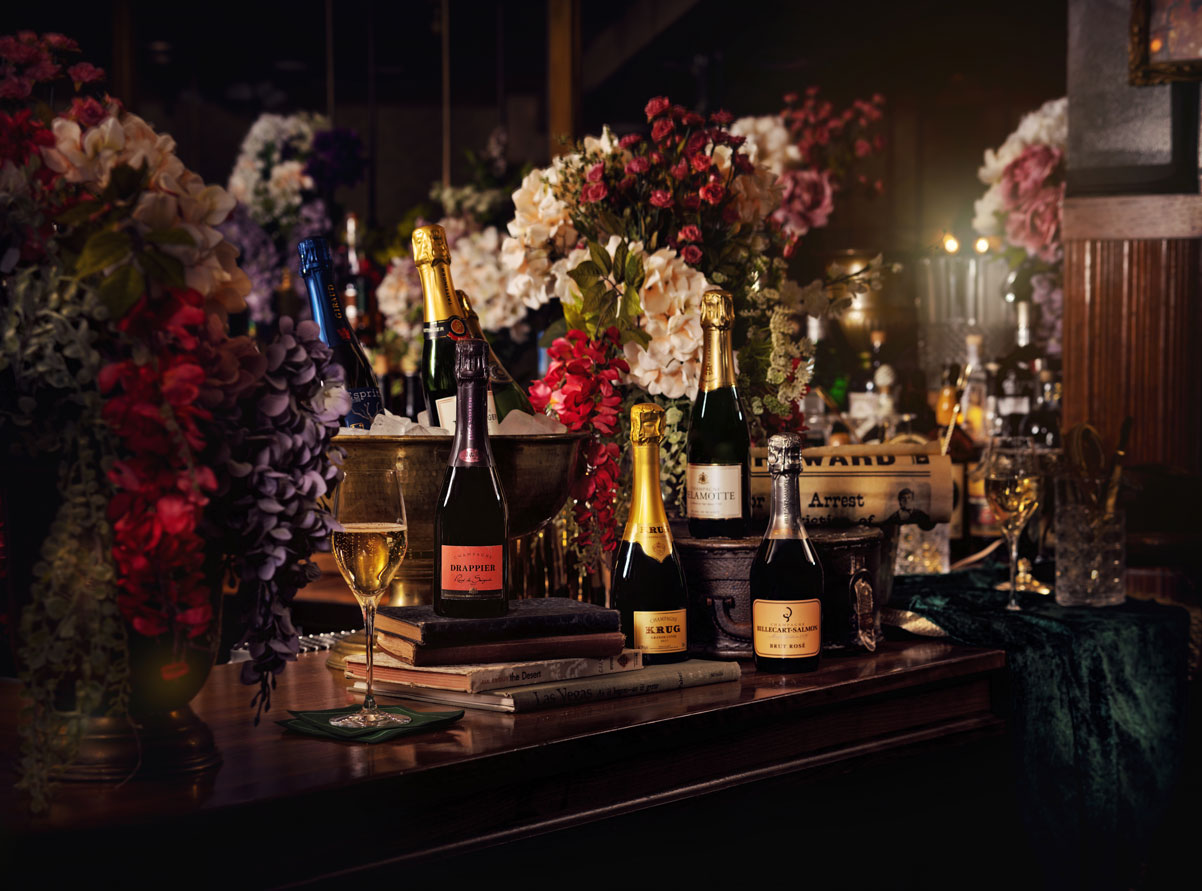 Atomic Champagne Package
Premium stage-side booth seating for 2-4 VIBs (Very Important Buckaroos) plus a bottle of premium Champagne, courtesy of Boozy.
Must be 21+ years of age.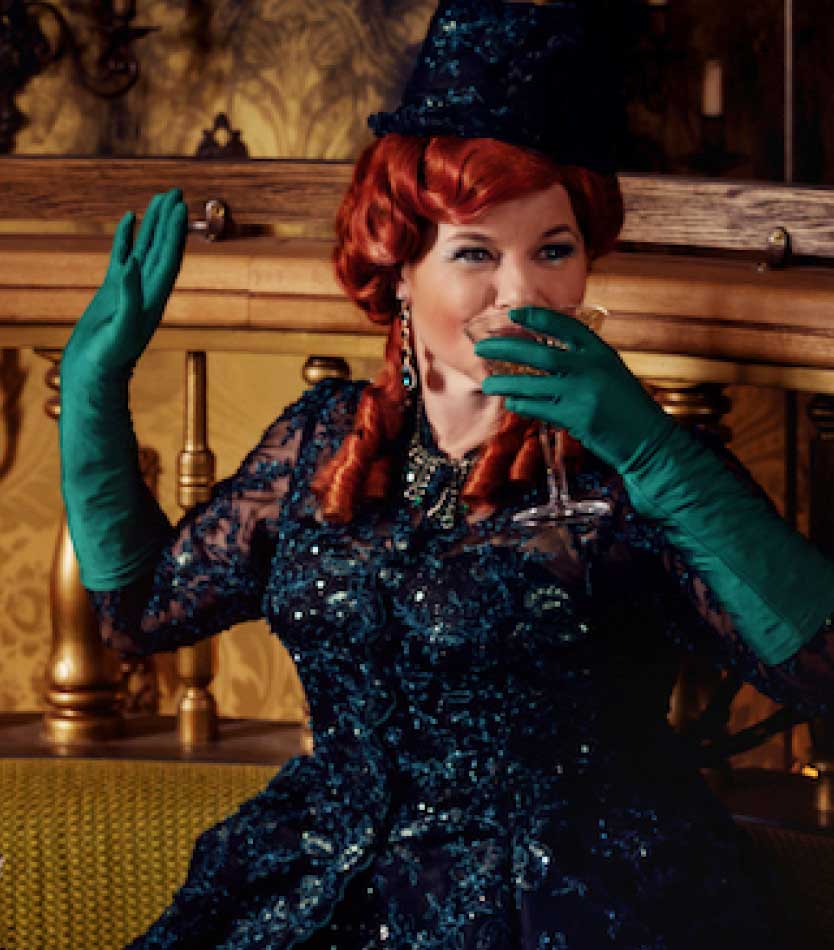 Boozy's Bottomless Beer and Bubbles
Ride along in style with unlimited beer and bubbles. Start before the show, with a snack platter, and continue the party until the curtain falls.
Must be 21+ years of age.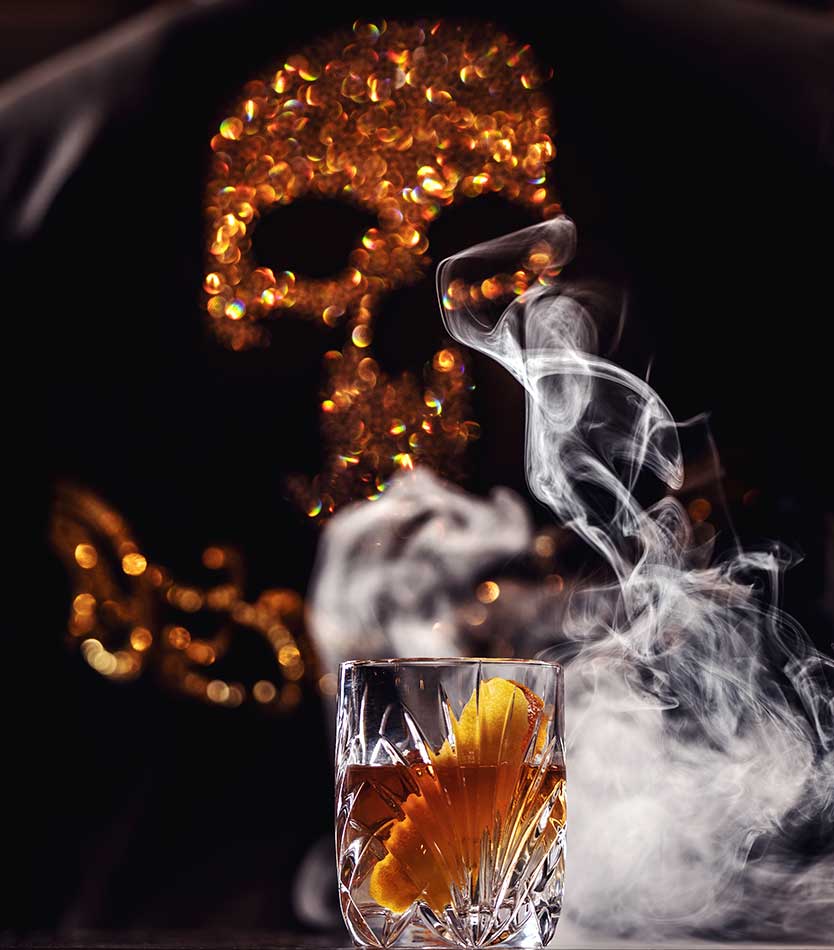 Whiskey Tasting 
Before the show, your own bartender will walk you through a tasting of three of our best whiskeys. Enter the saloon a whiskey connoisseur, leave a whiskey legend!
Must be 21+ years of age.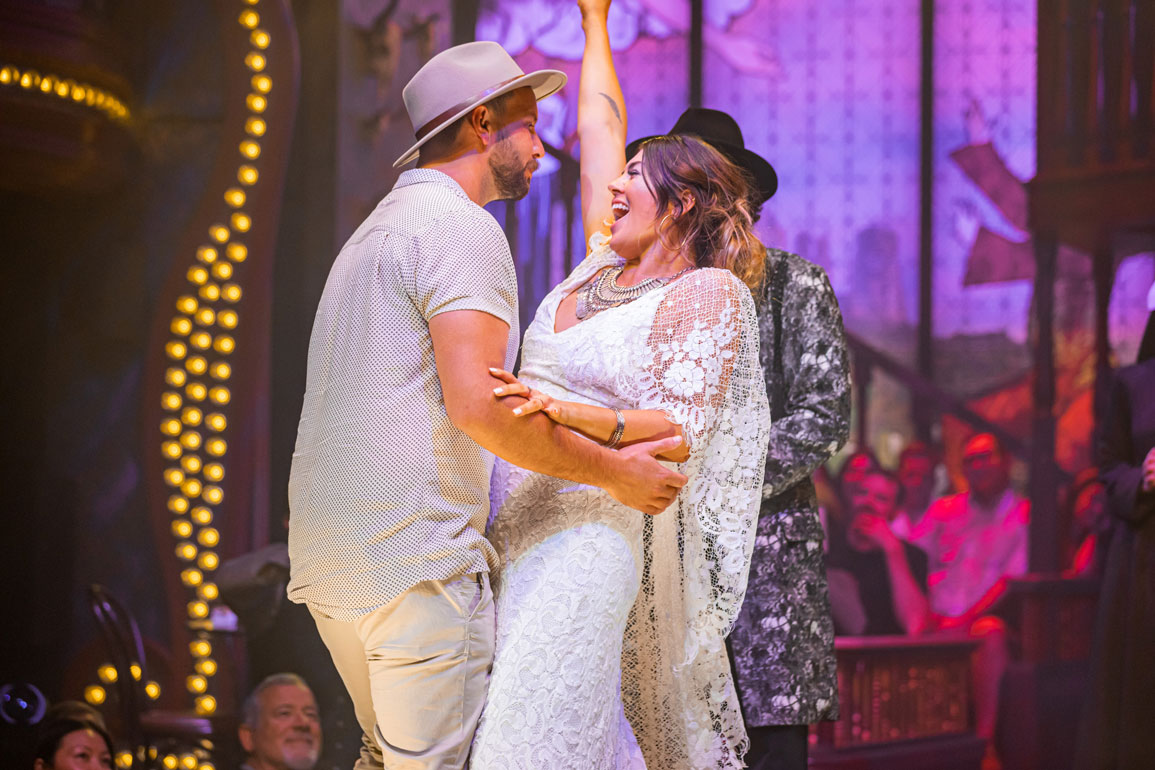 Shotgun Wedding 
Looking to get hitched quick? Take the stage with a 15 minute ceremony hosted by an ordained officiant! After the wedding, start your honeymoon in style by watching the show with champagne and a surprise souvenir.
Must be 21+ years of age.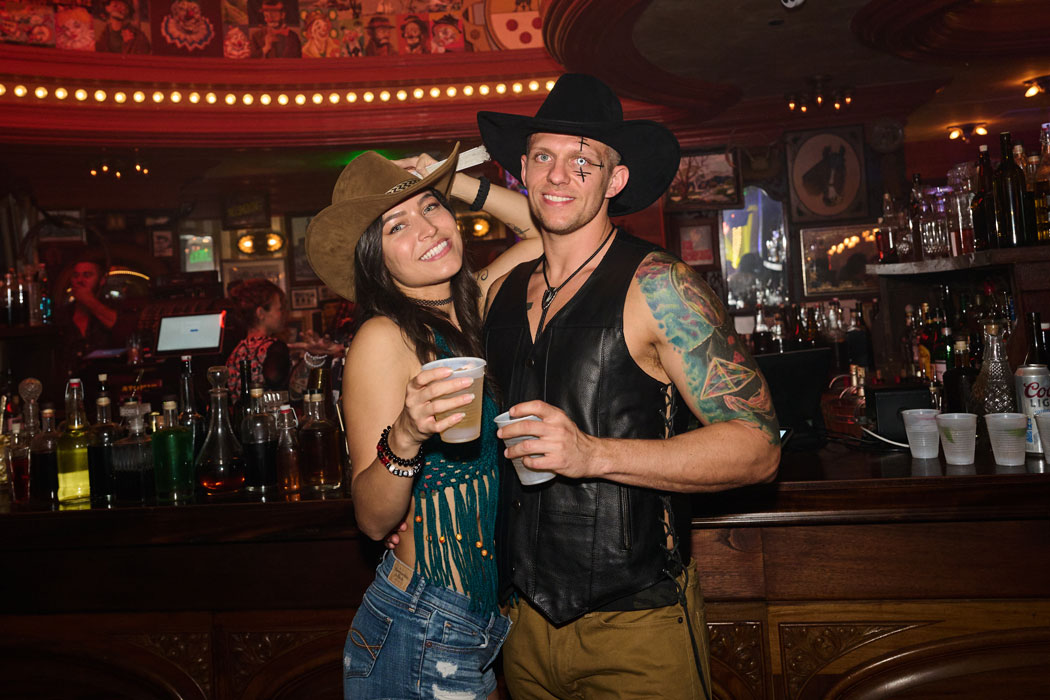 Celebrations Experience
If you've got a reason to celebrate, we've got the experience for you. Enjoy expedited VIP entry to your private VIP booth(s), beverages, and assorted party props.
Must be 21+ years of age.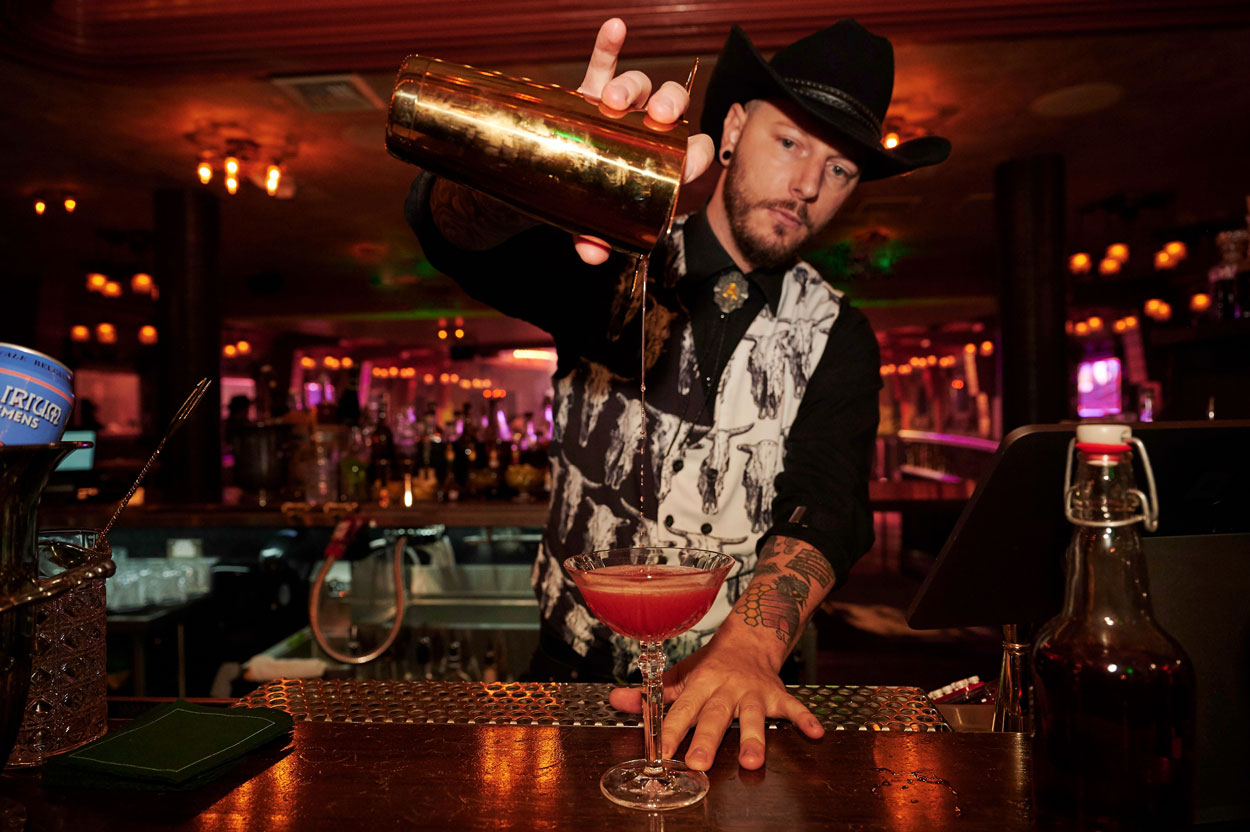 Mixology Class
Before the show, attend a private mixology class and learn how to make two of our famous Atomic cocktails! Afterwards, sip your success while munching on a charcuterie board.
Must be 21+ years of age.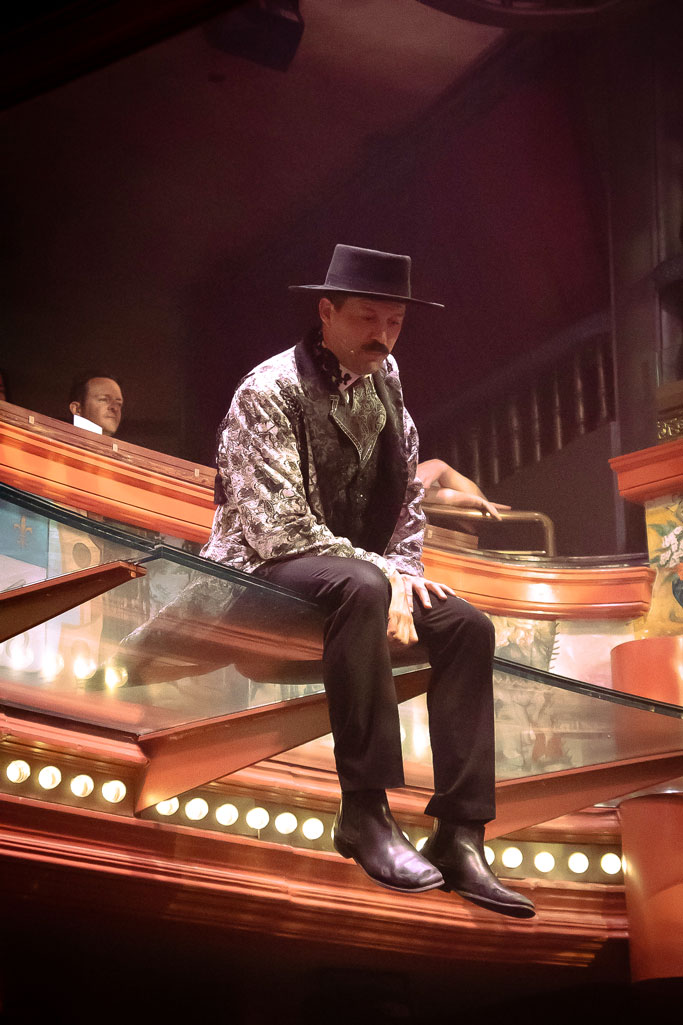 Mezzanine Package
The floor is yours! Enjoy the entire second floor along with a private open bar and snack platter. For up to 55 guests.
Must be 21+ years of age.
Events
Atomic Saloon is more than a rootin'-tootin' irreverently adult wild west show, it's also a world-class, real-life watering hole. Make the most of both with custom VIP experiences across a multi-level maze of luxuriously-appointed bars, secret rooms and other surprises, from pre-show mixology lessons and whiskey tastings to a proper shotgun wedding, officiated by a member of the cast at center stage.
Ready to Party? Click Here
Book Your Package Today
No one does "unforgettable" quite like we do.

Merchandise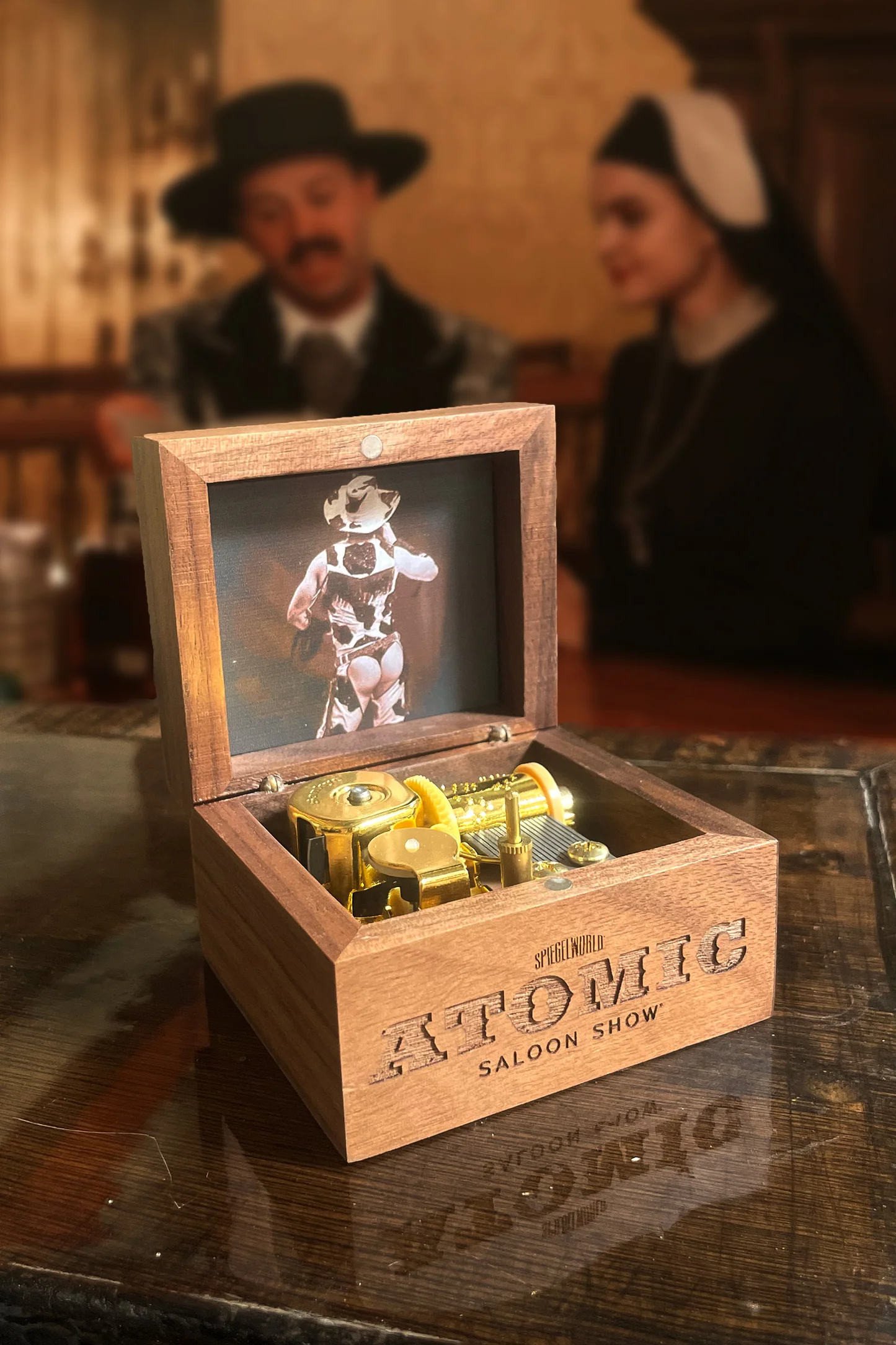 Blue Jackson's Moon Music Box
$75.00
Moon your friends with this Blue Jackson inspired music box, each of which are hand made in Spain. Only 30 made ever.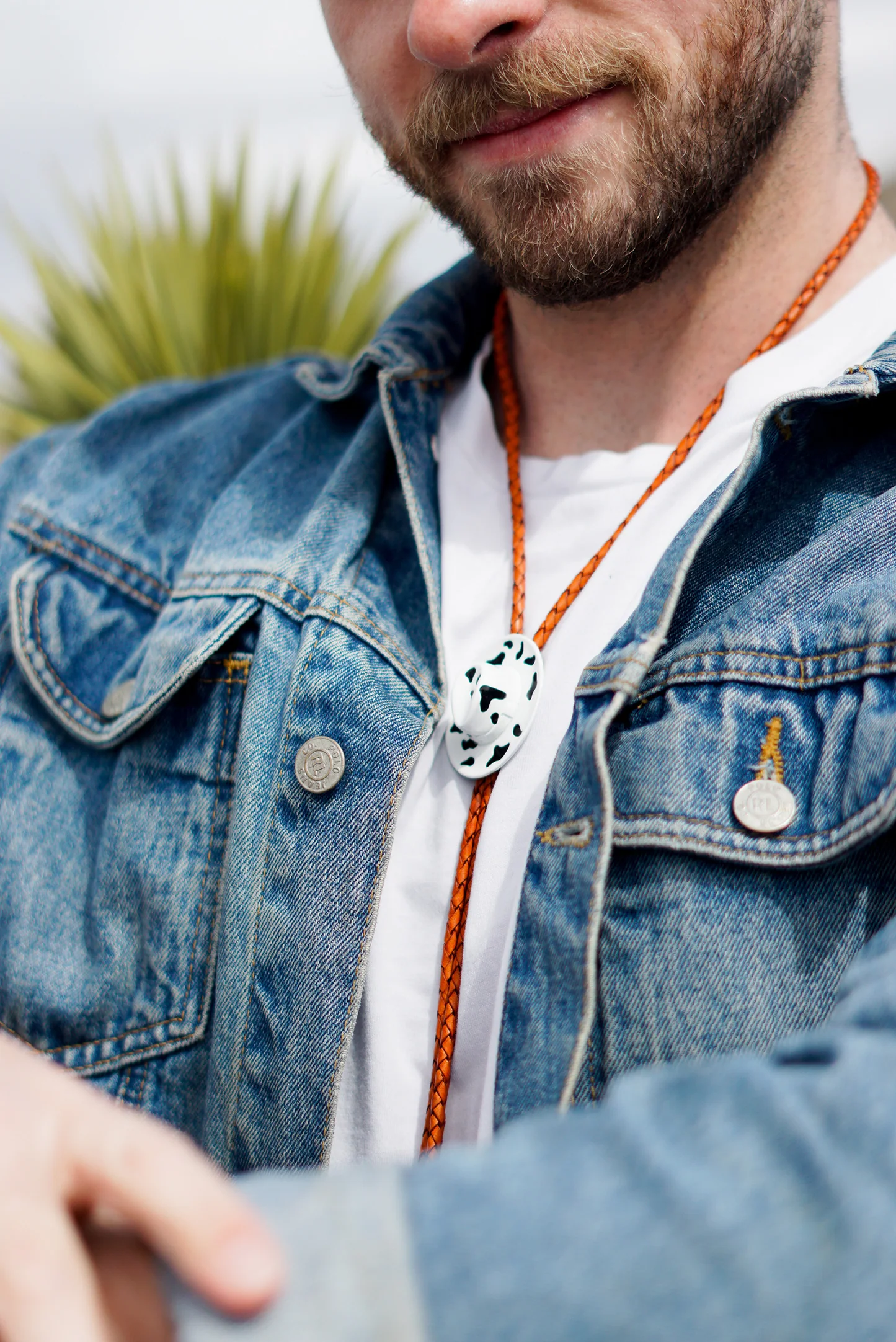 Boozy Skunkton Cow Cowboy Bolo Tie
$300.00
Boozy Skunkton's iconic round cow print hat and her gorgina, totally absolutely real red braids, as seen in Atomic Saloon Show, can now hang around your neck on your next ride into town.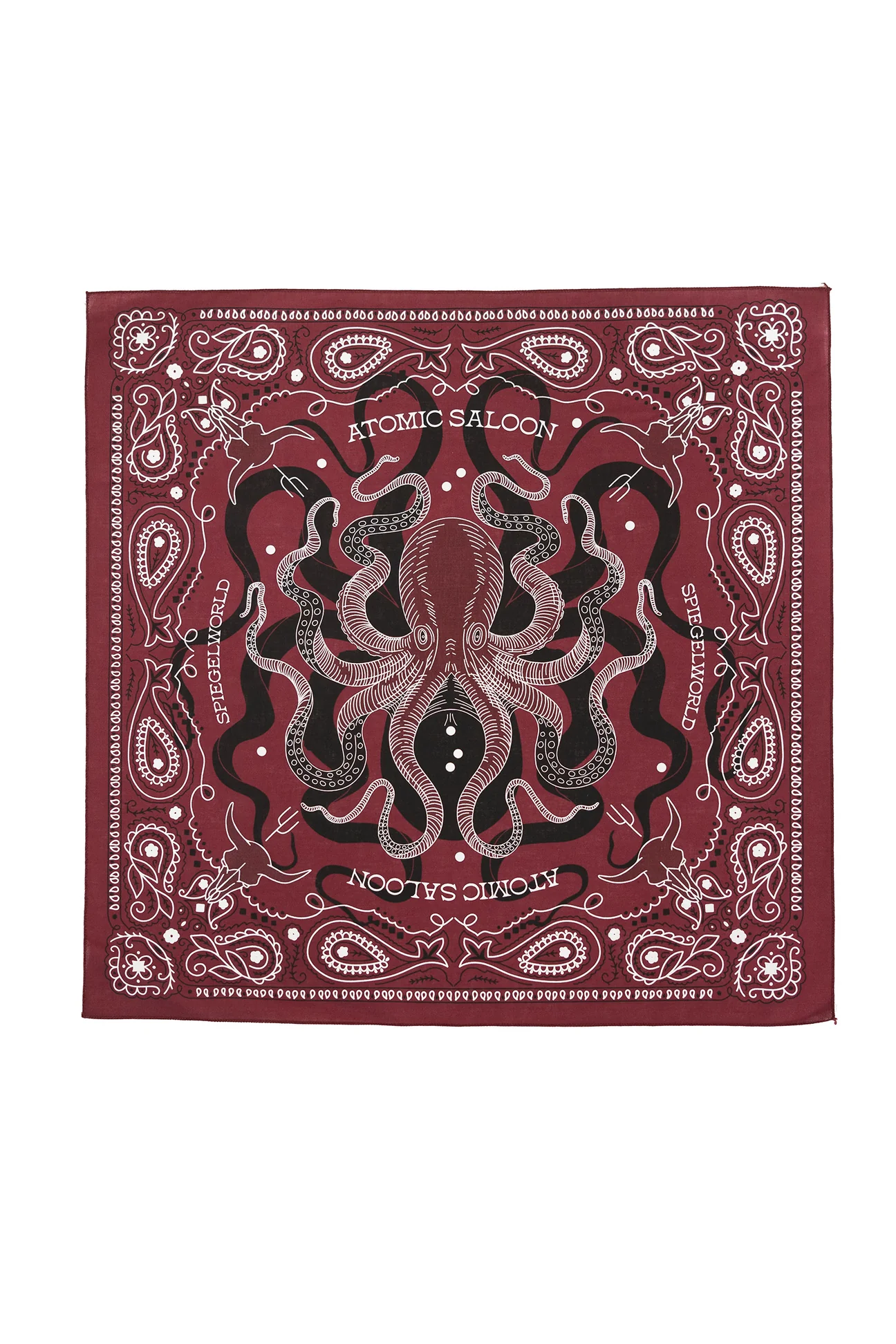 Atomic Saloon Kraken Bandana
$22.00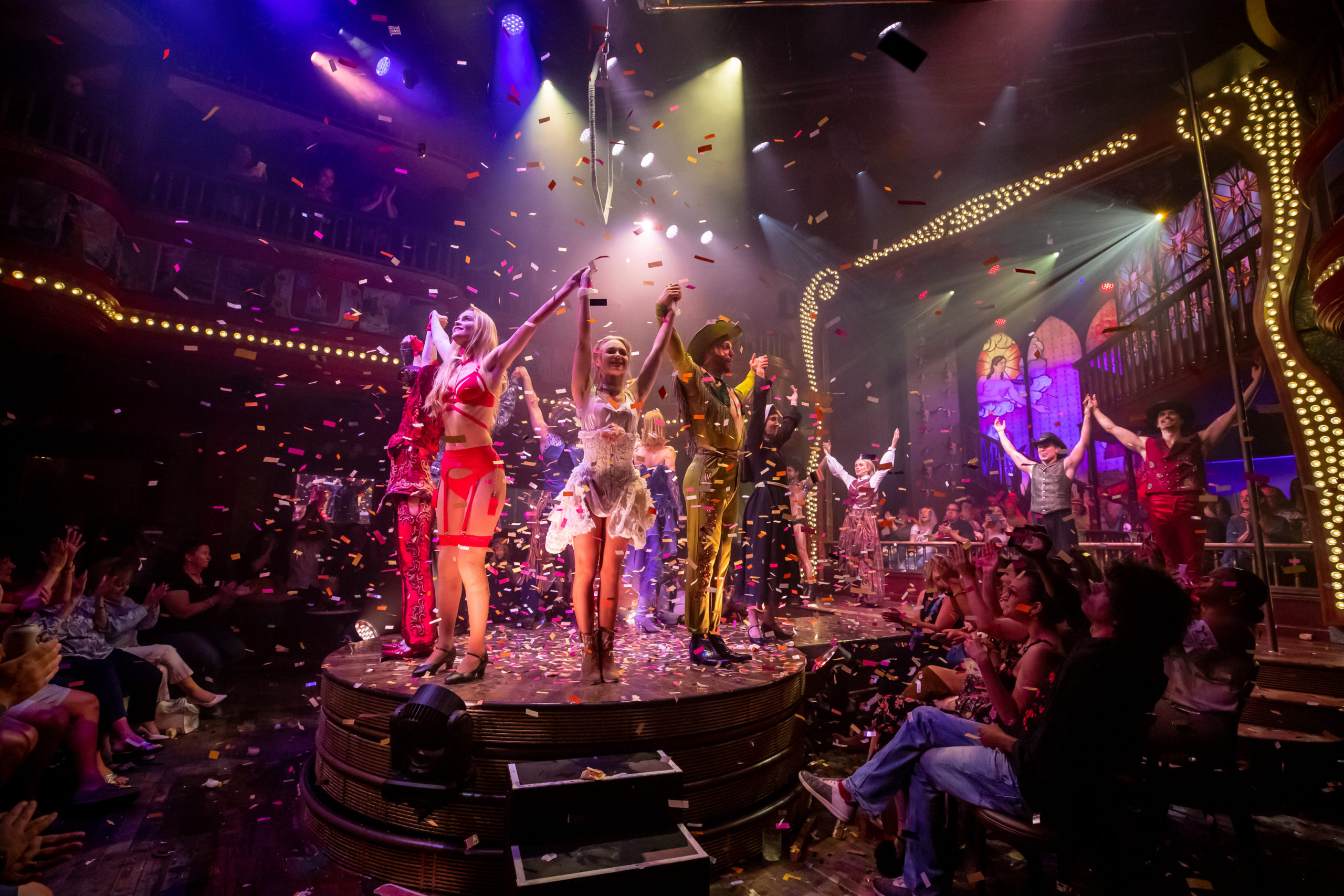 The Venetian Resort
Grand Canal Shoppes
Waterfall Atrium Level 2M
3327 South Las Vegas Boulevard
Buzz
Blog

That's right, folks, 1,500 times we've thrown open them saloon doors, and let the wild west wind blow through your hearts, tickling your funny bones and leavin' y'all in stitches. From lasso-twirling to the shootouts, every moment's been a blast. So, next time y'all are in town, come on down to the Atomic Saloon. We […]

Blog

Next time you're at the Atomic Saloon, order a scrumptious Nut Sack featuring a treasure trove of premium roasted nuts, including almonds, cashews, pecans, hazelnuts, and Brazil nuts.

Circus Town TV

An acrobatic outlaw escaping up a pole, death-defying skaters, and an exercise class with cocktails…the action never stops in Circus Town.

Circus Town TV

Our juggling nun will convert you with a mind-bending act that combines jaw-dropping skills and theatrical flair. // Step behind the scenes and watch these talented performers getting wet in the pursuit of glamour.
Other Shows