Move over, Eden—there's a new garden in Paradise. In front of Caesars Palace you'll find the Strip's own hidden oasis. A tribute to Absinthe's infamously intoxicating singing sprite, the Green Fairy Garden features Spiegelworld's smash hit show Absinthe, delicious burgers and tots from No Pants, and the famous hidden speakeasy Pier 17 Yacht Club, and a few other surprises.
Open daily from 4pm to late. No Absinthe ticket? No problem. The Green Fairy Garden is open before, after, and during the show. So come hungry, and stay a while.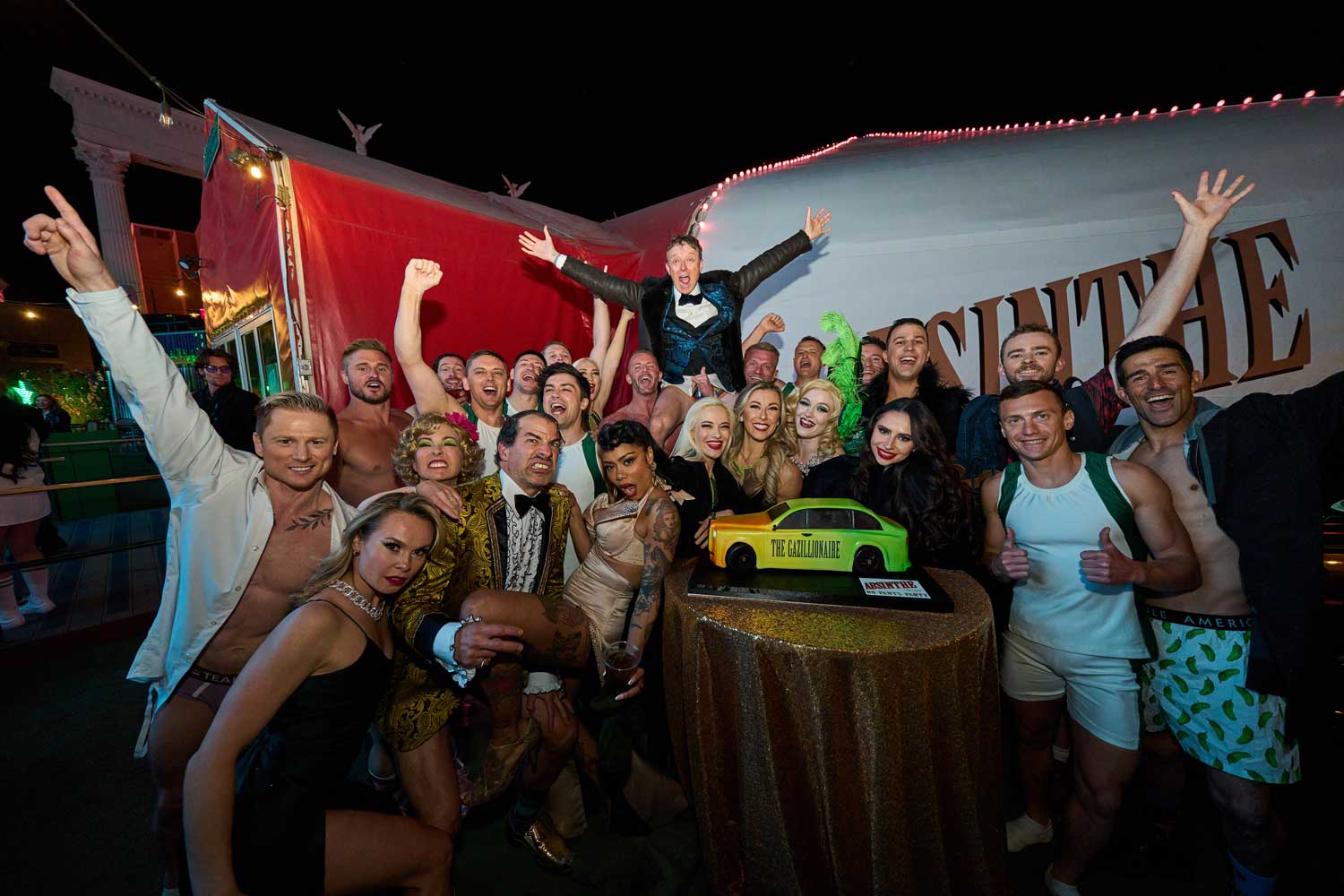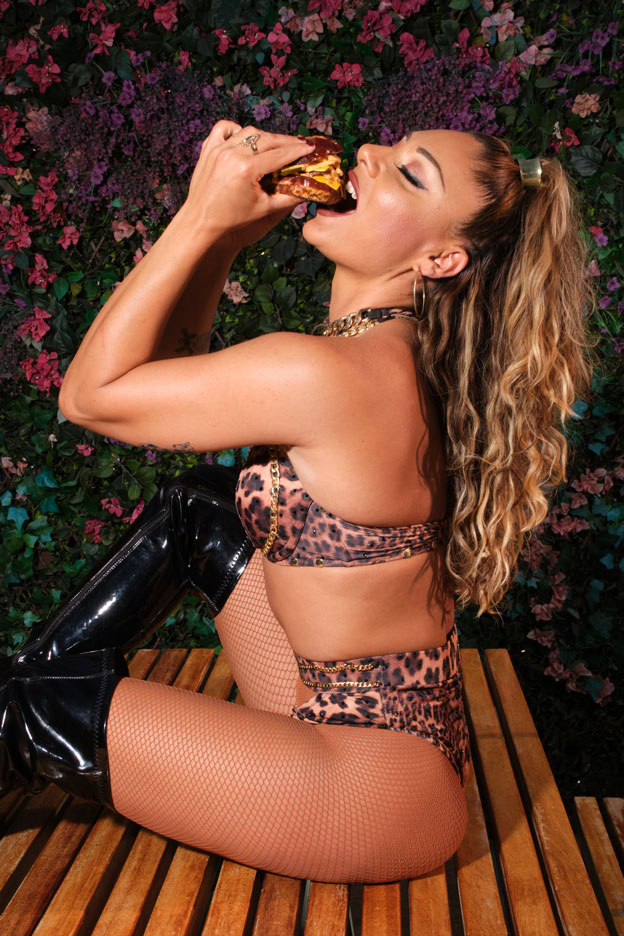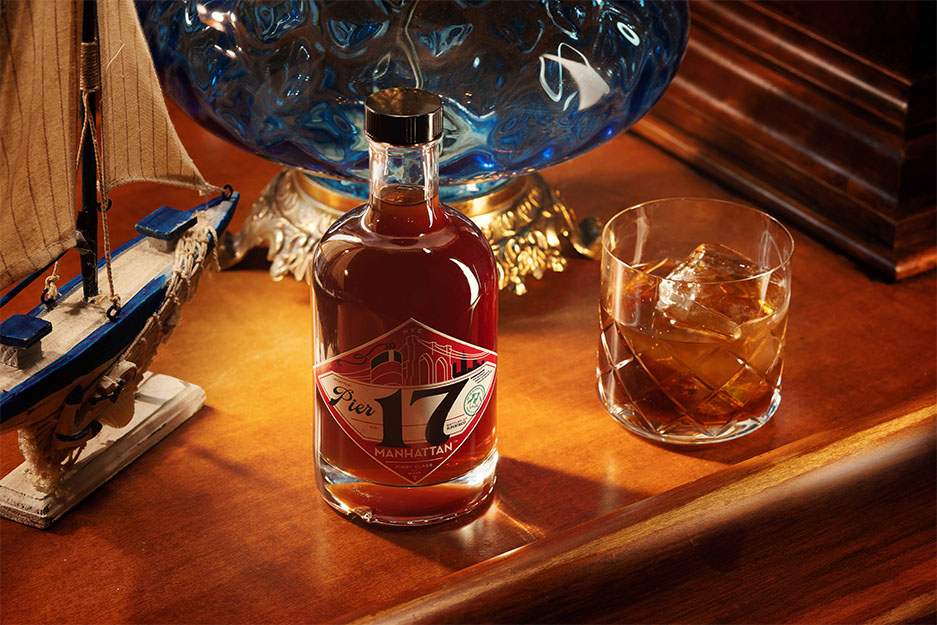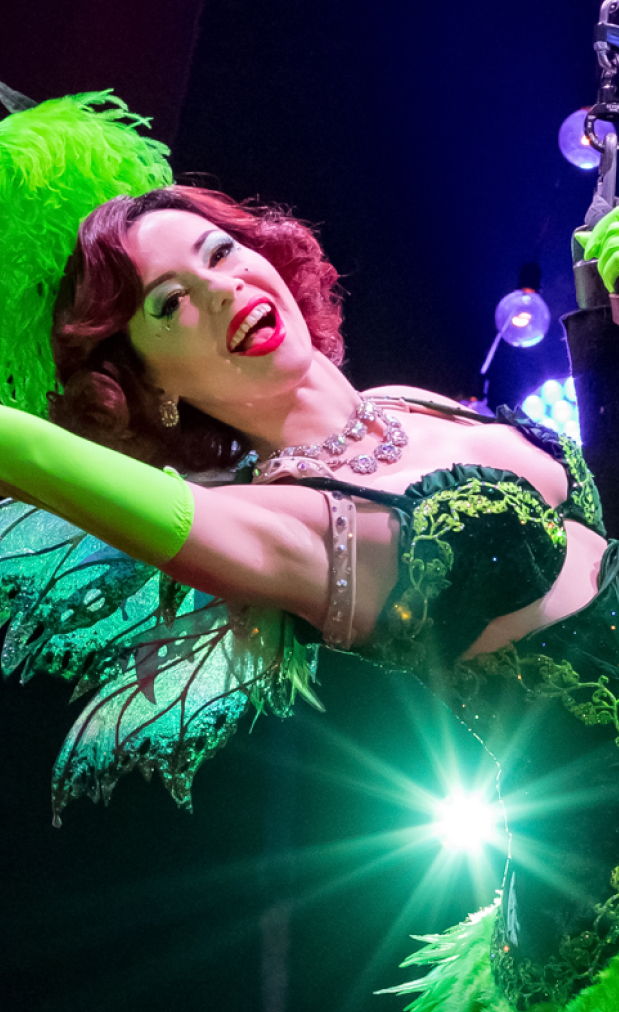 DINING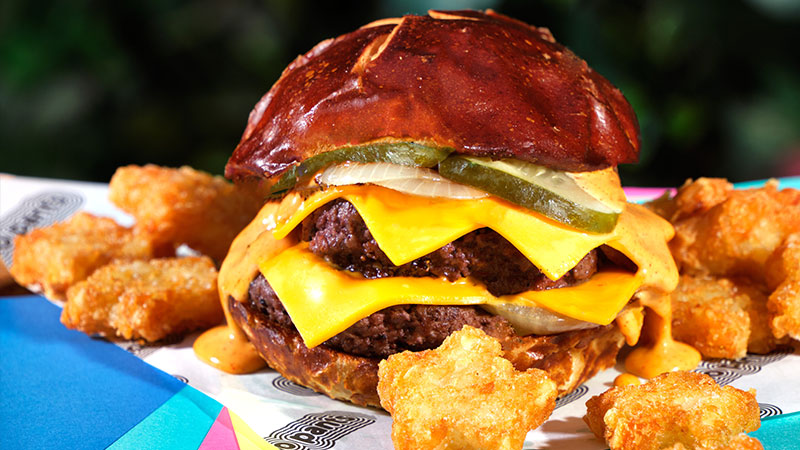 No Pants
More life, less pants. Is it Spiegelworld's elevated circus-food offering? Or is it a state of mind? Whether you are seeing Absinthe or not, drop everything and get to Green Fairy Garden. Enjoy a cocktail and the best burger on the Strip with a side of crunchy golden Star Tots from No Pants. And for those who need a jolt, No Pants coffee is now being served.
Every night is a No Pants Party! Grillin' daily from 4pm til late.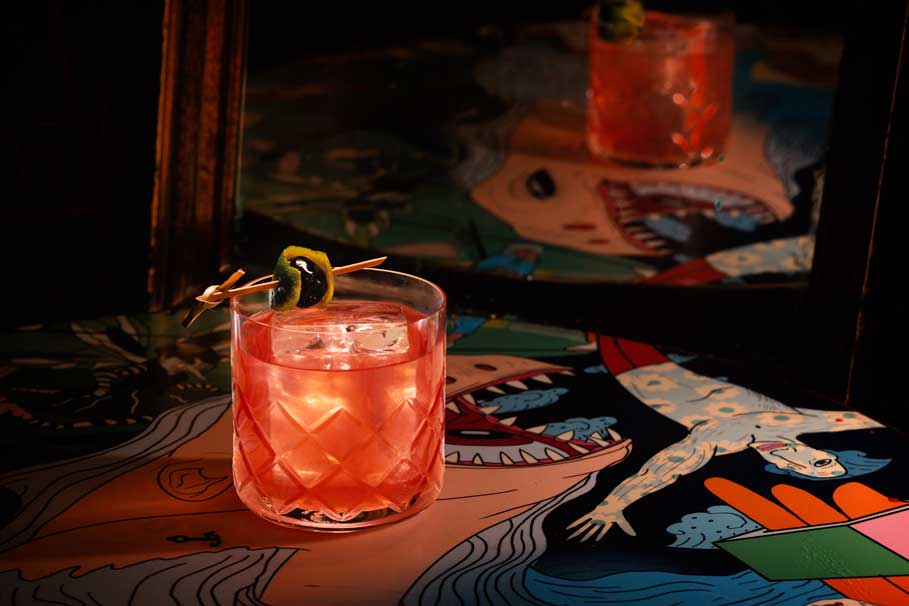 Cocktails
Vegas is better with alcohol, and alcohol is better in the Green Fairy Garden. Take a hit of absinthe before watching Absinthe with an Absinthe Hallucinator, or dive into our signature Unicorn Juice.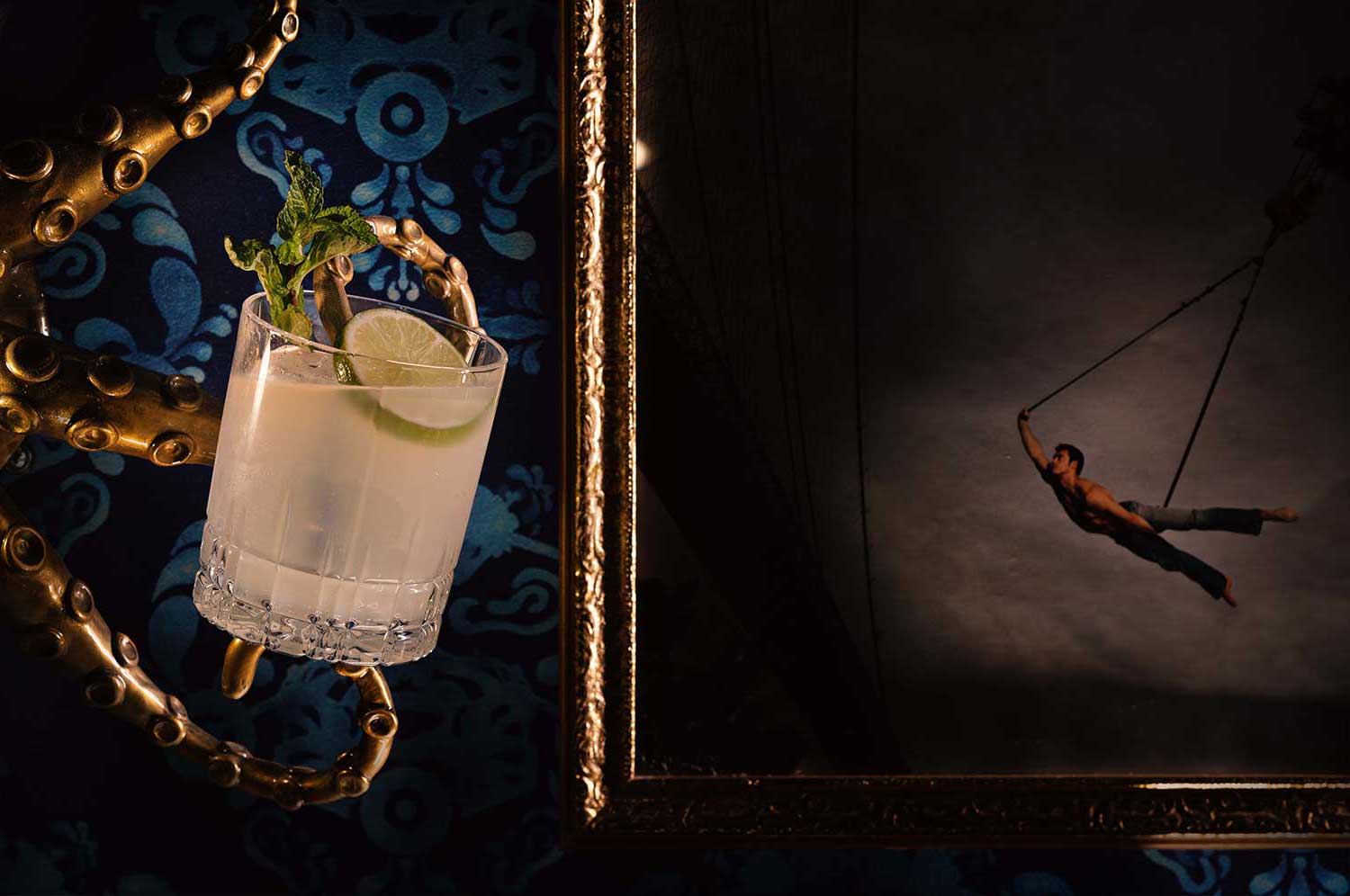 Pier 17 Yacht Club
Pier 17 Yacht Club is the breezy speakeasy bar hidden inside the Green Fairy Garden. With a swanky indoor cabin and secluded outdoor boat yard, Pier 17 honors Absinthe's origins where it premiered on the East River by the Brooklyn Bridge under the original Spiegeltent.
Sailing daily from 5pm til late.
Discover More
Whether this madcap crew of extraordinary exhibitionists is defying the laws of gravity or the limits of good taste, they live to perform for your pleasure—and theirs—on Absinthe's astonishingly intimate stage. So drink up and settle down, 'cause once the Green Fairy escapes her bottle, you'll definitely be seeing things.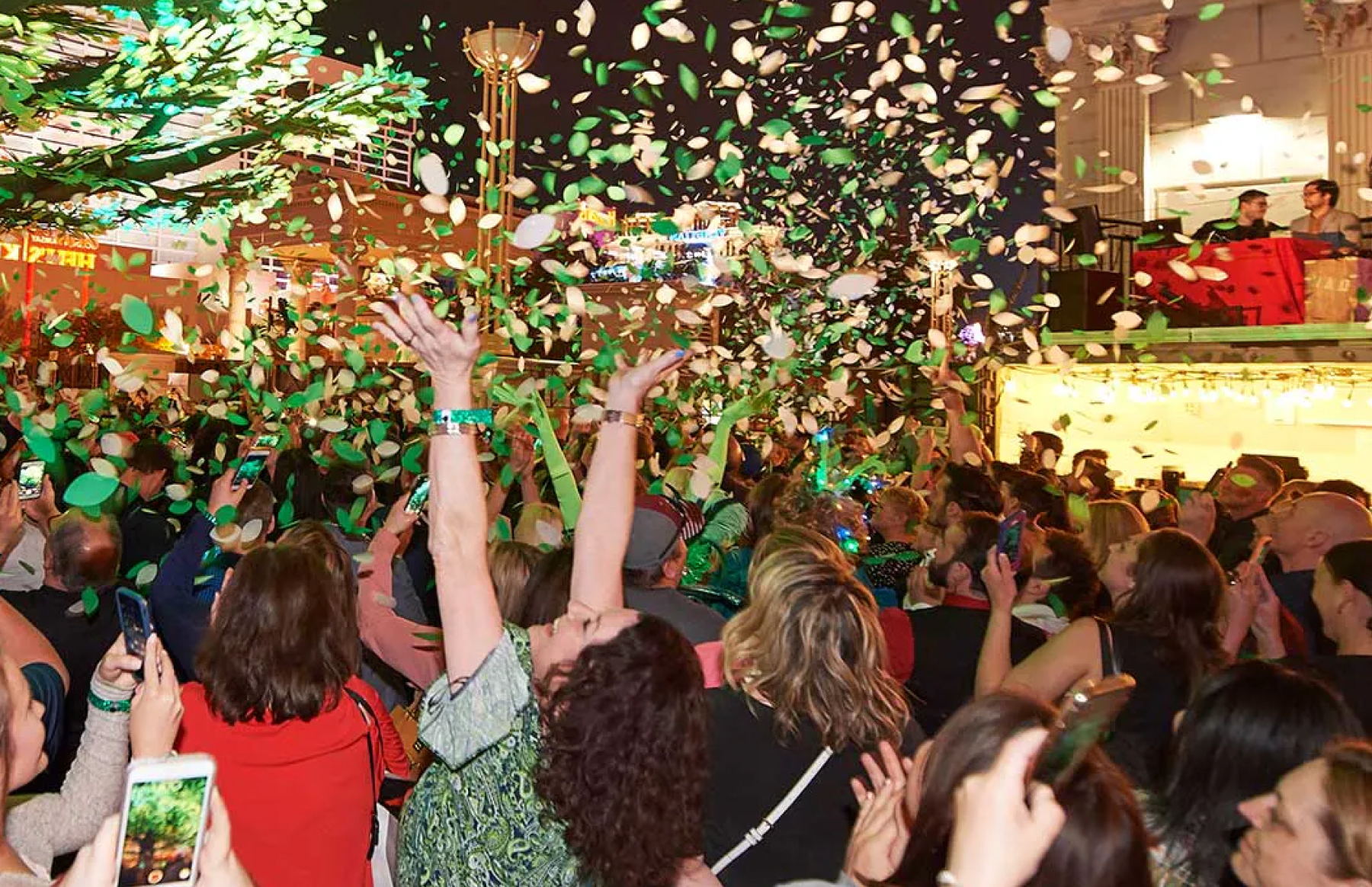 FAIRIES & FIREWORKS 2024 NYE PARTY
Step into the Green Fairy's magical realm as we bid farewell to 2023 alongside sexy acrobats, sinfully good sips, and stupid fun at Absinthe.
Events
The Green Fairy Garden is a lively outdoor complex featuring No Pants Burgers and Tots, Pier 17 Yacht Club, and the magnificent Absinthe Electric Oak®, an art installation with over 30,000 programmable LED leaves. Inside, the Spiegeltent is a surprisingly intimate 585-seat adult playground; a chaotic cornucopia of mirrors, art and carefully curated flotsam (jetsam available by request).
Ready to Party? Click Here
Book Your Package Today
No one does "unforgettable" quite like we do.

Merchandise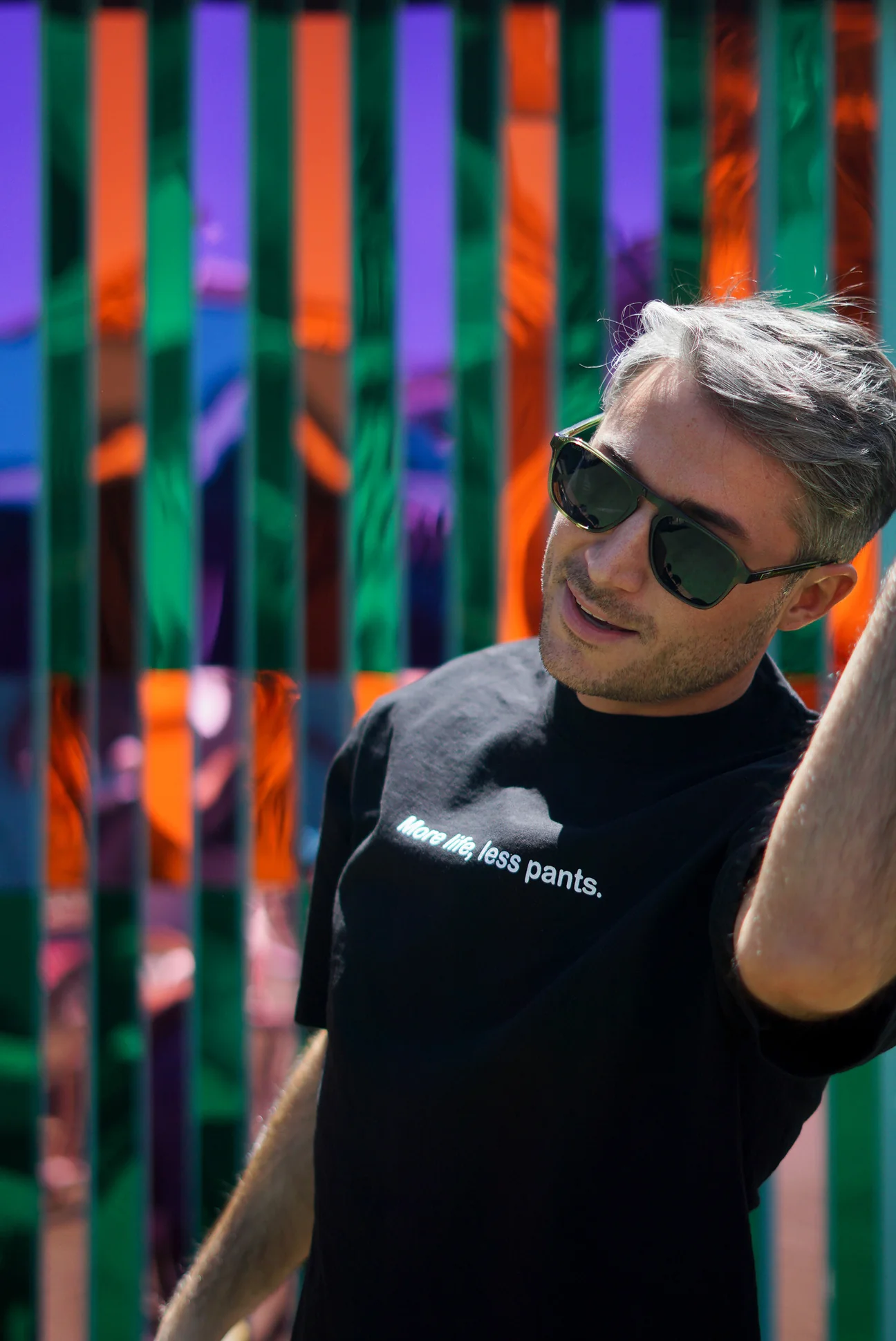 More Life, Less Pants T-Shirt
$60.00
No Pants. It's a lifestyle.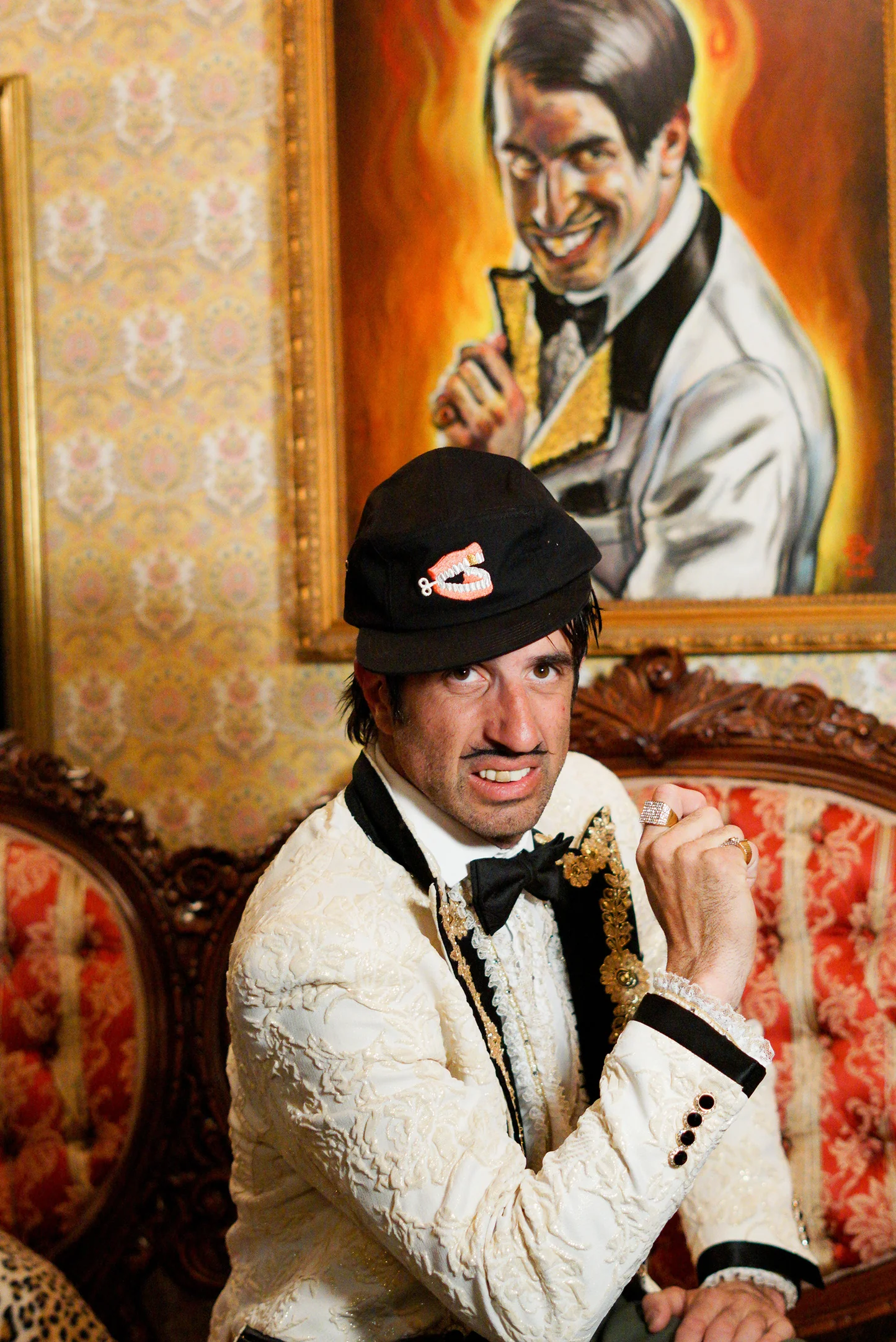 Gold Tooth Clacker 5-Panel Camper Hat
$46.00
Rep the Gazillionaire & his circus empire right on your dome and let everyone know he's got you wrapped around his finger too.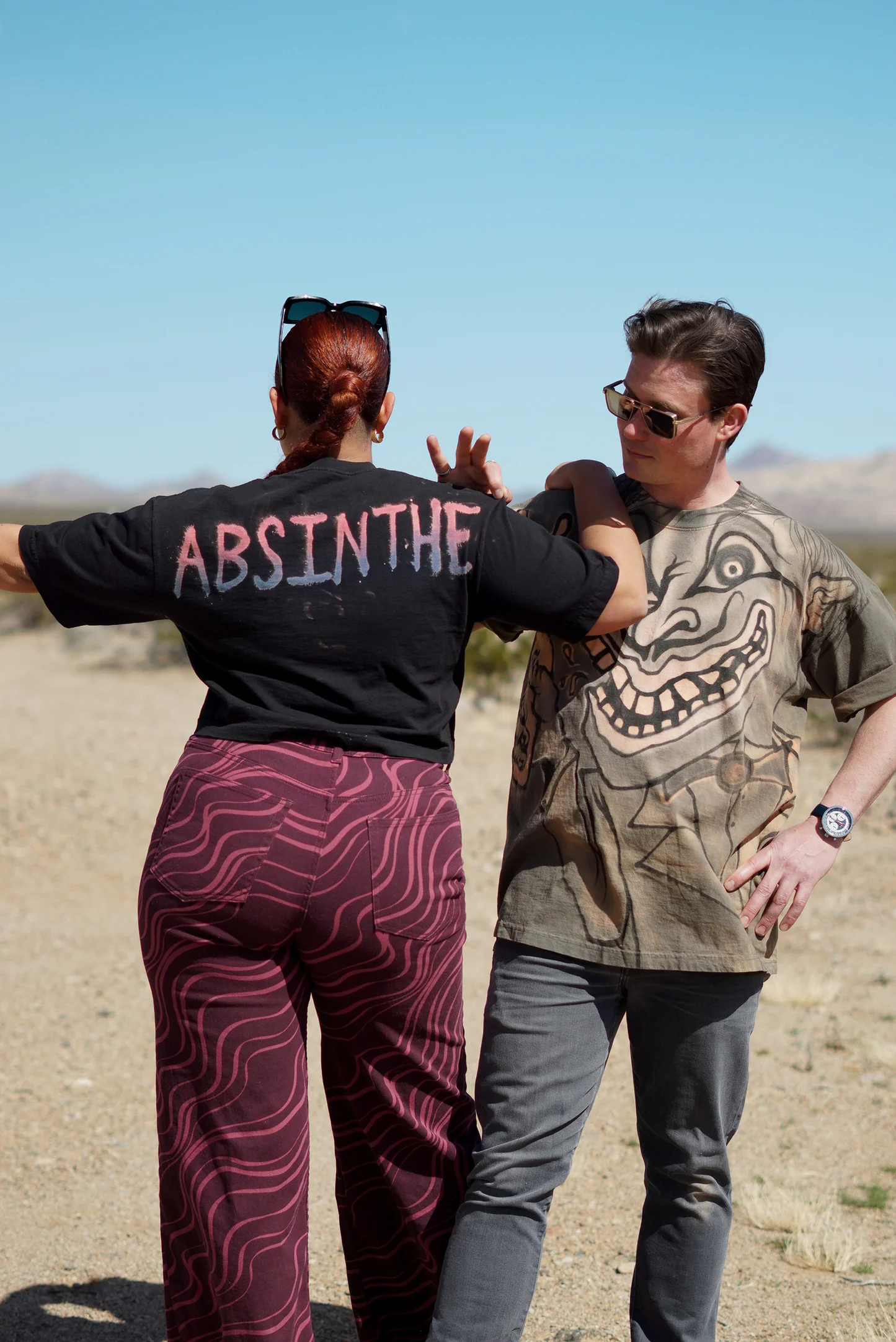 Absinthe by Colin Yeo, Hand-Painted Shirts
$89.00
All the twisted circus shit pulled straight out of the Absinthe tent and turned into wearable art you can finally wear to your next corporate holiday party or prissy aunt's Sunday brunch.
Artwork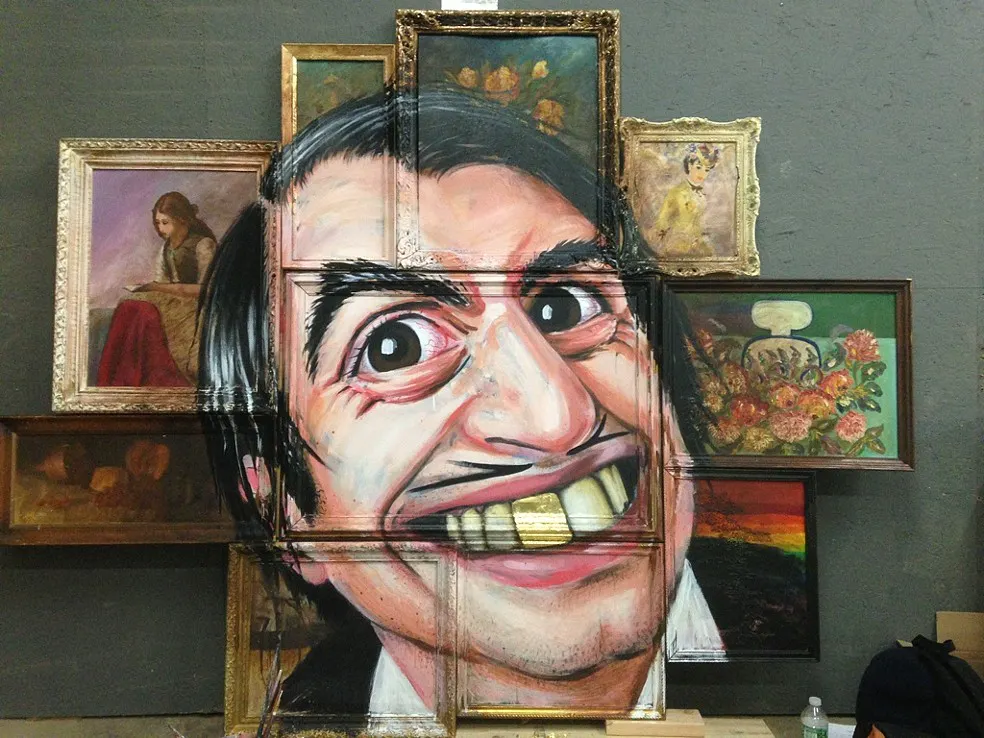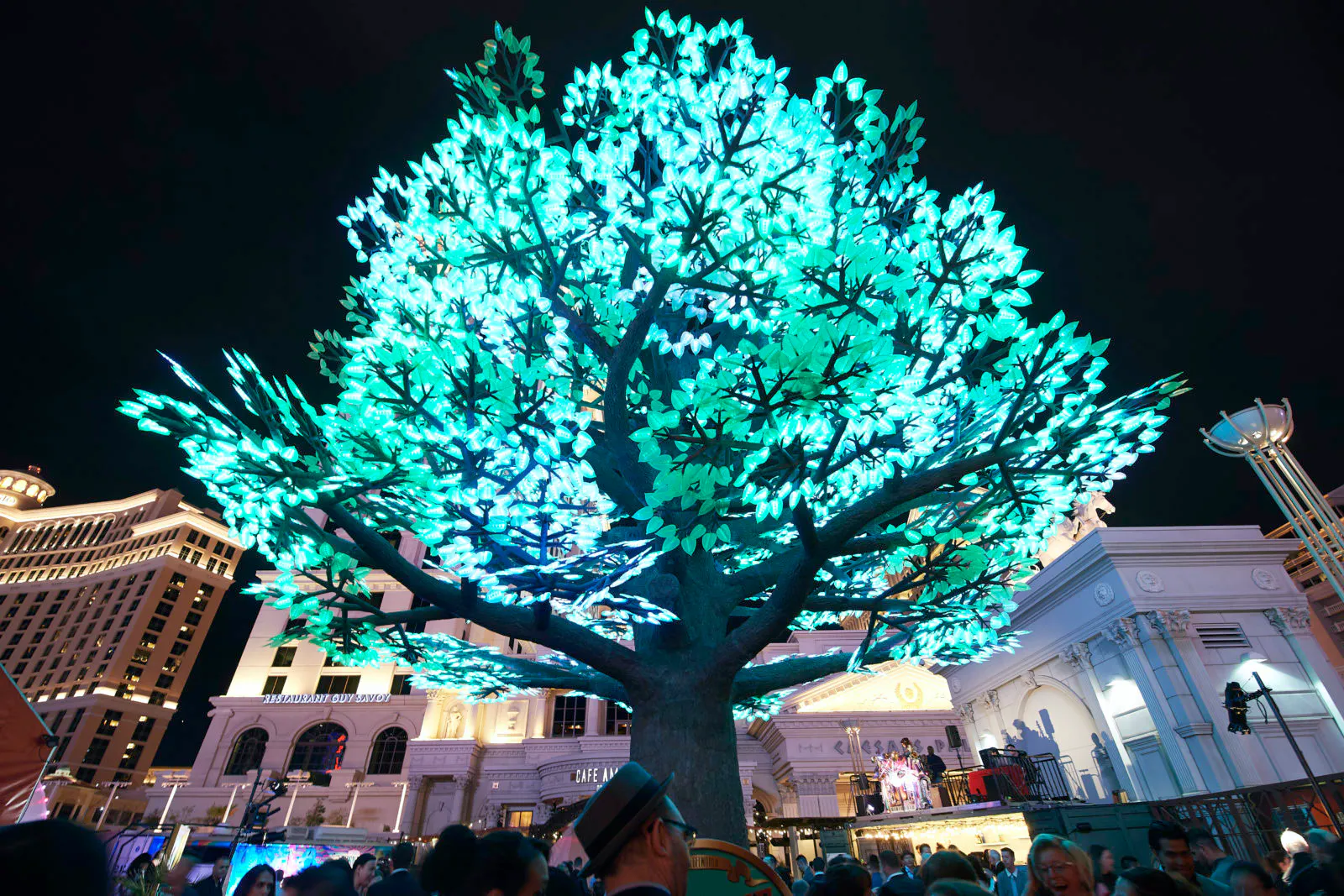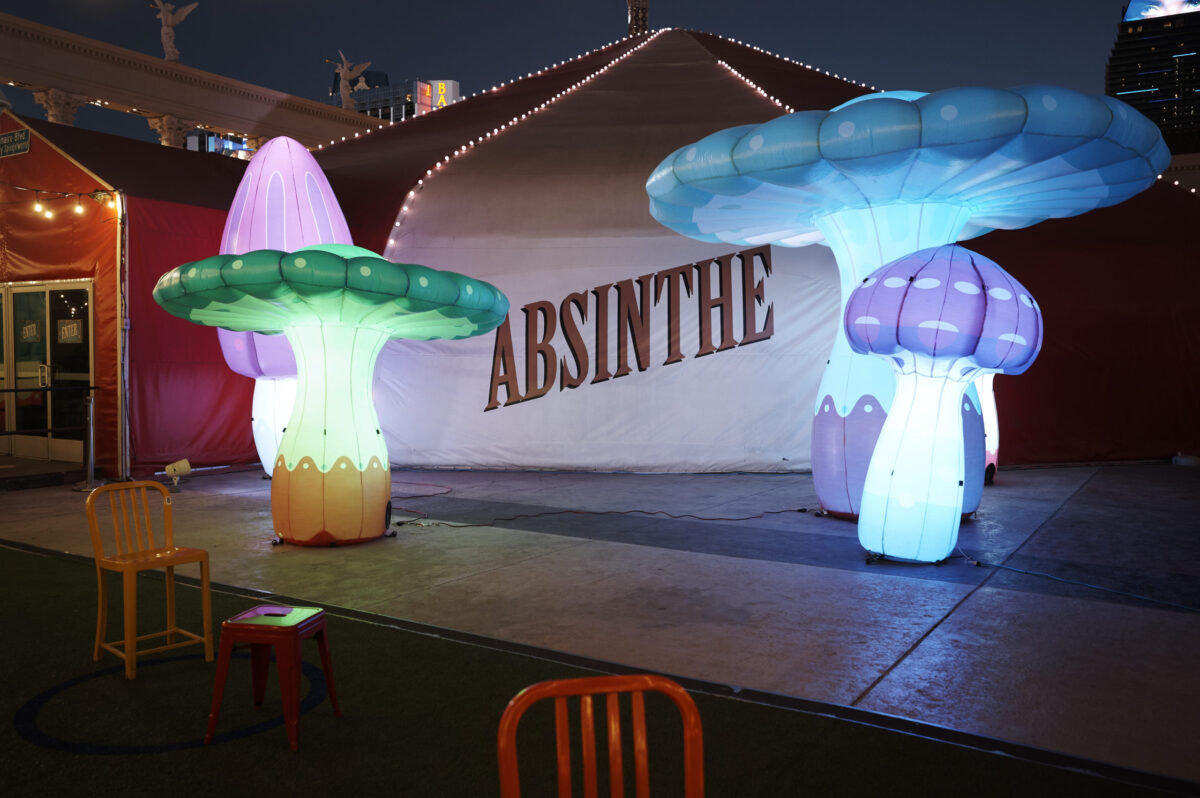 LOCATION
Caesars Palace
ROMAN PLAZA
Green Fairy Garden
Caesars Palace Las Vegas Corner of Flamingo Road and Las Vegas Boulevard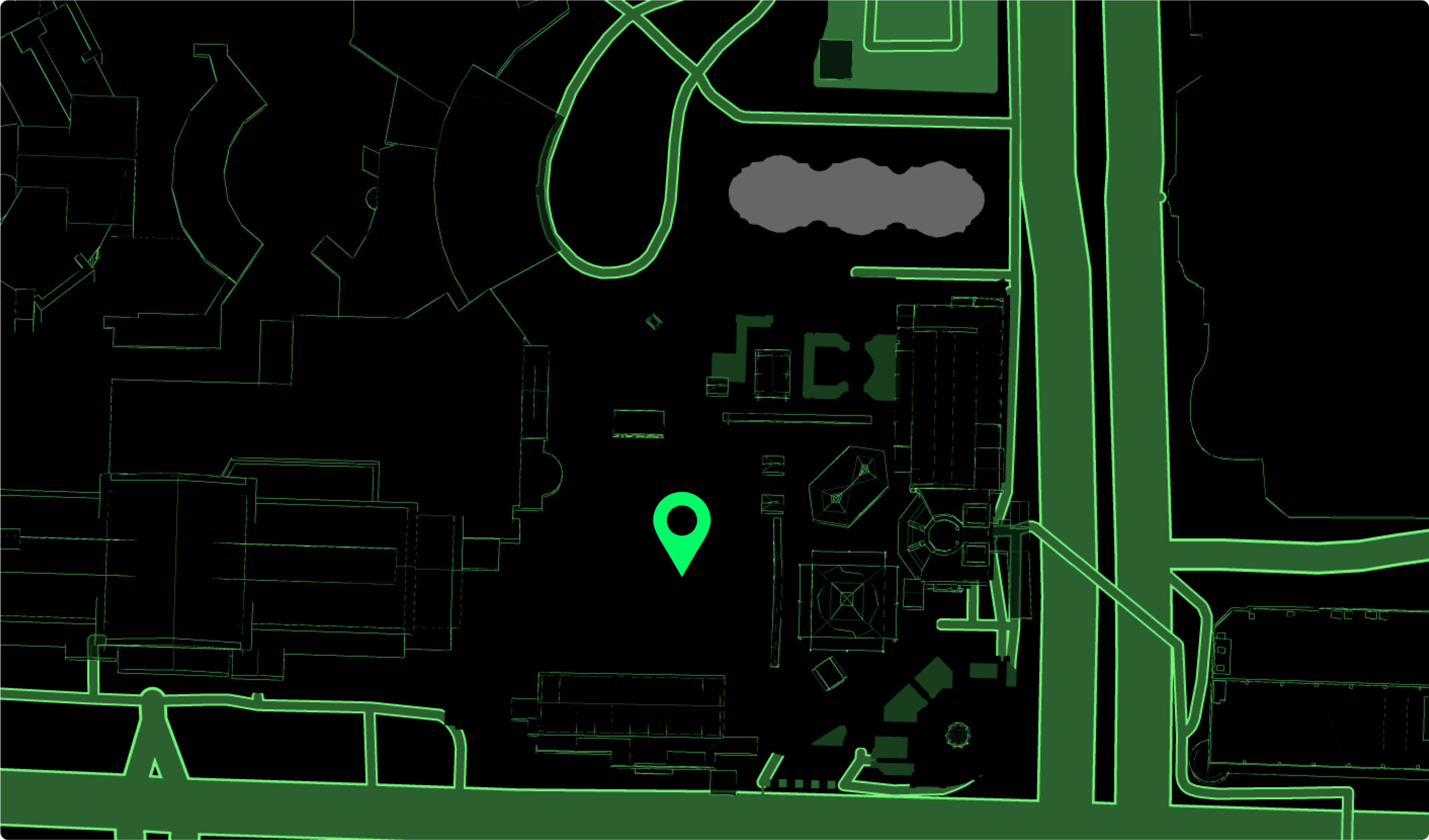 BUZZ
Blog

Spiegelworld celebrated 12 years of Absinthe with a spectacular makeover of the Green Fairy Garden. Before or after the show, party with us under the Absinthe Electric Oak with more cocktails, DJs, and good times.

News

The drinking scene in Las Vegas is an ever-evolving beast, which is why this cocktail heat map, updated regularly with the newest, most interesting spots, is an essential tool for any seasoned drinker.

News

Can you keep a secret? Las Vegas is full of great bars, but sometimes you want a drink where character, style, and discretion are held in high regard.

VEGASHITSHOW

Get ready, all you lonely girls—and leave those umbrellas at home – because it's Uk-rain-ian men in Absinthe's latest new act*. Seven muscular, shirtless banquine acrobats showcase superhuman strength, balance and the ability to fly over the audience's heads while wearing very tight shorts. Now head to Absinthe and get absolutely soaking wet. *not appearing […]
More Dining