Inspired by the world's coziest apres-ski bars, the cabin-styled Ski Lodge is an intimate yet bumpin' party vibe and the best damn cocktails in town. The high-altitude hideaway pairs the quality and service of a members-only cocktail club with the low-key comfort and camaraderie of legendary slope-side hole-in-the-wall Bar-Gyu in Hokkaido, Japan.
As with any secret spot, the unmarked Ski Lodge requires a sense of adventure (or a bit of insider info) to find. But once inside, guests are transported to a funky winter lodge unlike anything else on the Las Vegas Strip. With world-class drinking, Superfrico's signature pizzas, toasted s'mores, a picture window overlooking a hypnotic forest snowfall and a climate-friendly crackling fire blazing 365 days a year, Ski Lodge is totally gnar.
The Ski Lodge is open to humans 21 and over only.
Reservations are not accepted. For parties of 10 or more, call 702.534.3419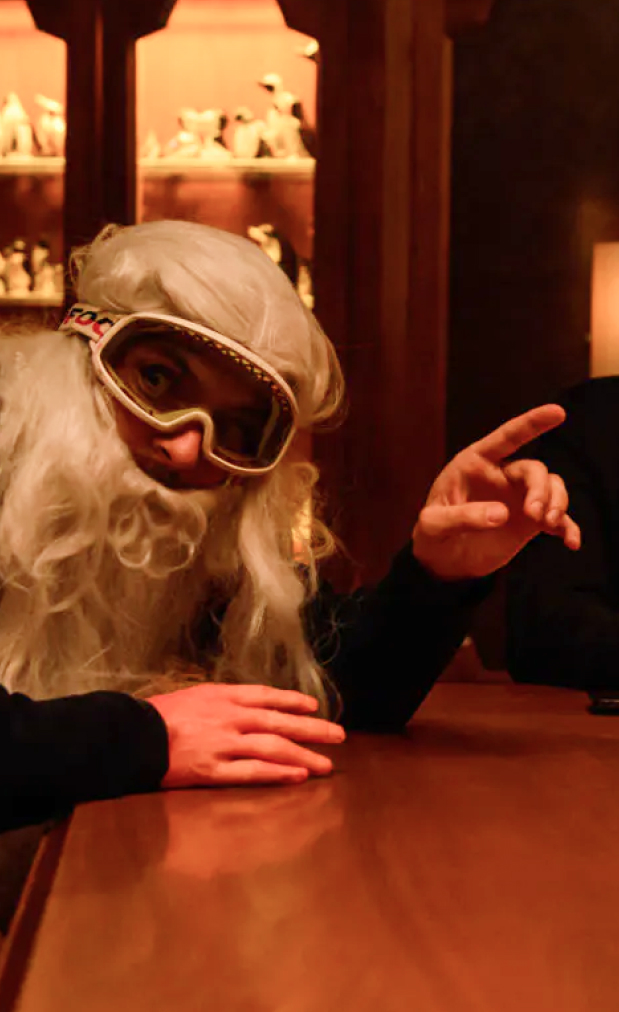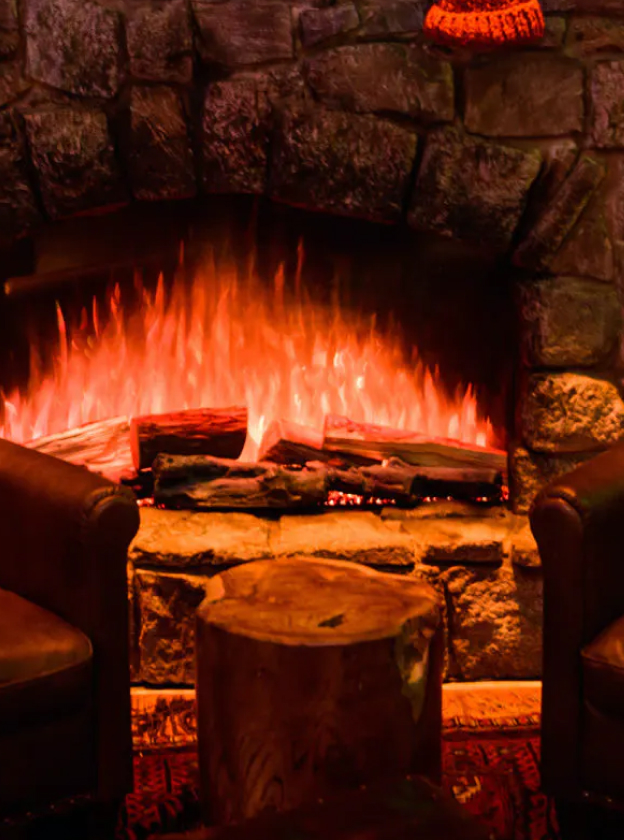 COCKTAILS & PIZZA WITH ALTITUDE
SKI LODGE Menu
Beyond its uniquely immersive winter cabin aesthetic, Ski Lodge boasts the city's most sophisticated (and delicious) cocktail and pizza program. The cocktail list, overseen by Superfrico Executive of Beverage Niko Novick, is a spirited mix (pun intended) of elevated classics and seasonally-inspired originals, while the signature frico-crusted square pizzas bring the Strip's best pizza with a twist on tradition.
Discover More
Welcome aboard the Starship OPM for your nonstop, warp-speed flight to Uranus. With gravity-defying acrobatics, breathtaking acts of celestial beauty and hilarious mayhem, OPM goes where no show has gone before.

Created by Spiegelworld, Superfrico® is the ultimate be-all, end-all, taste-all house party where the world's most kickass creatives cut loose and do their thing—in the kitchen, behind the bars, on the walls, under the table—and everyone's invited.
Events
When it comes to events, why stop at 'special' when your next occasion could be extra? Our celebration experts are shredders when it comes to crafting the event of your wildest dreams.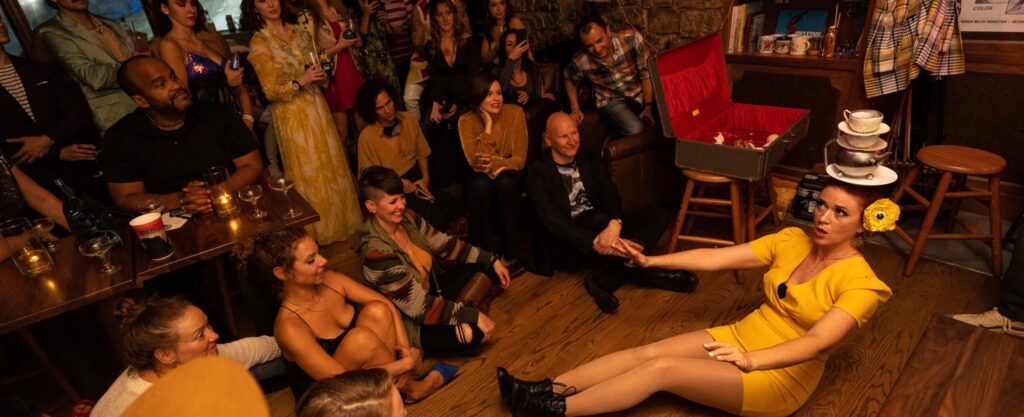 Merchandise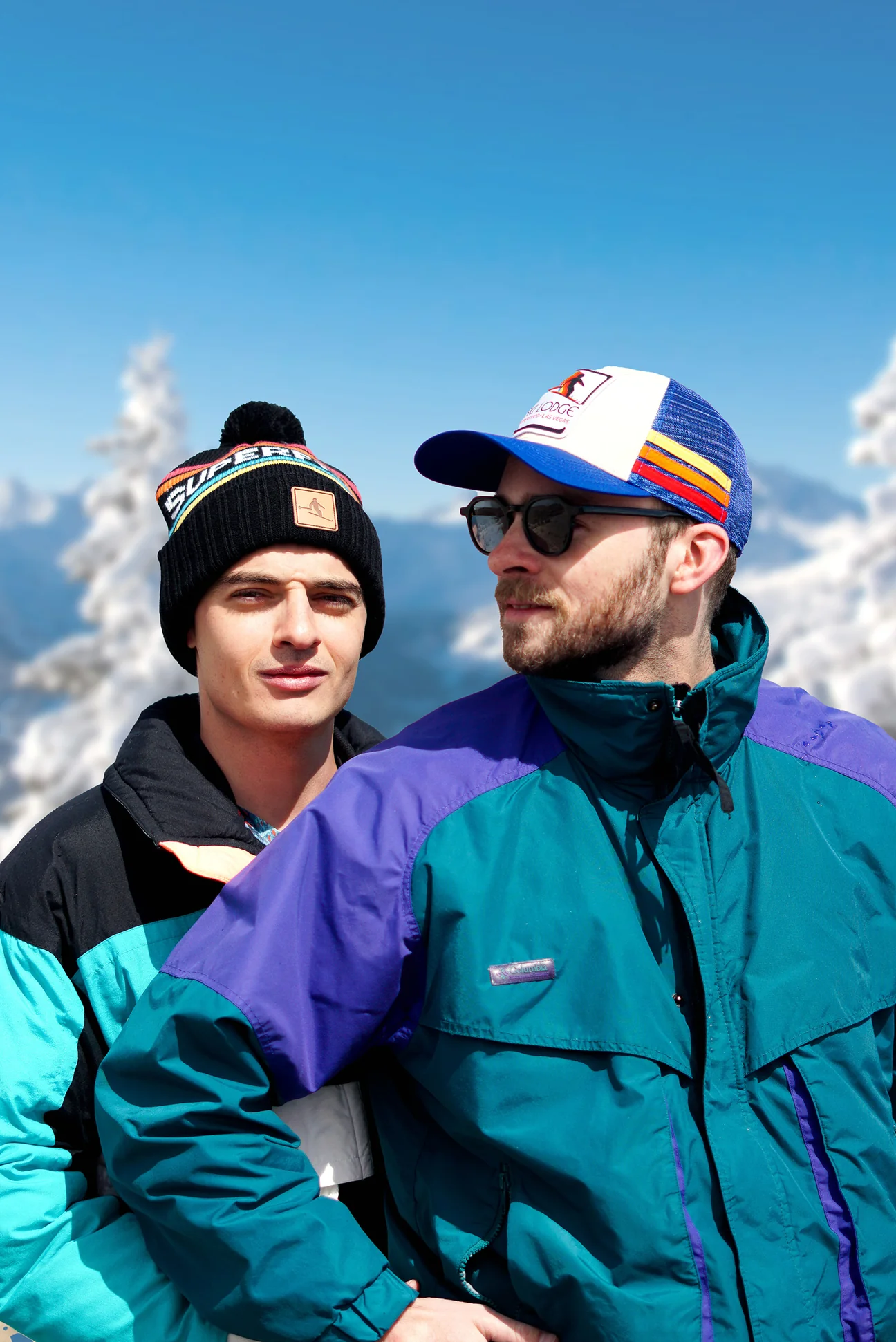 Ski Lodge Trucker Hat
$46.00
Don't forget to buy a patch for your jacket to match the one on your new hat. A true royal blue to stand out against the snow. Fully woven patch on the front, mesh paneling, embroidered penguins, hot stripes, it's got it all.
Ski Lodge Beanie
$38.00
Fully knit, super warm, heavy and soft. Pom pom ball right on top as is required by all great beanies. Leather patch on the front with the logo, which can also be found on the door to our high desert Las Vegas Strip Ski Lodge at Superfrico.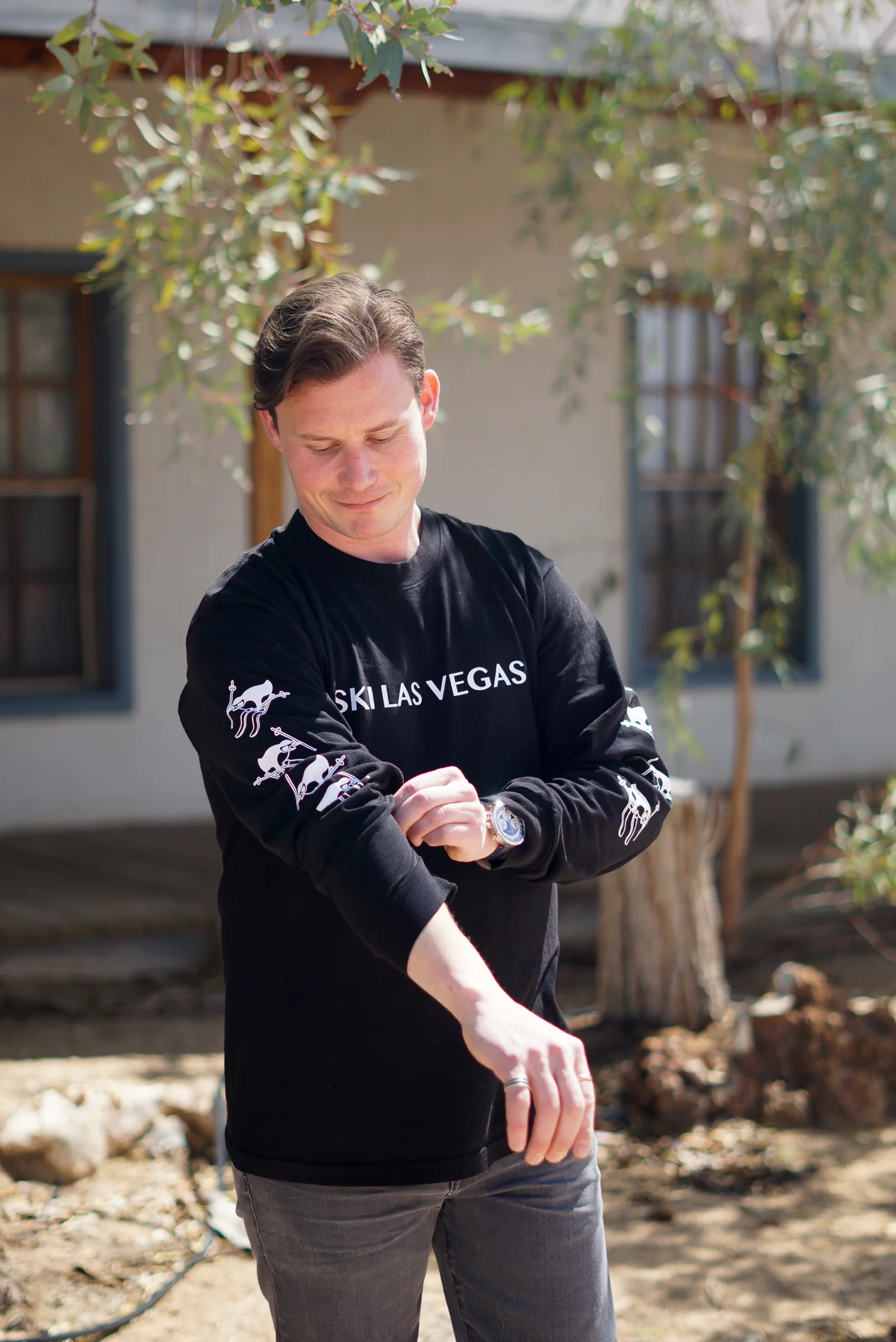 Ski Lodge Skiing Penguins Long Sleeve
$75.00
Look at those little guys skiing down your arm are you kidding? They're skiing right down your arm mountain and going to grab a drink in the Ski Lodge at Superfrico.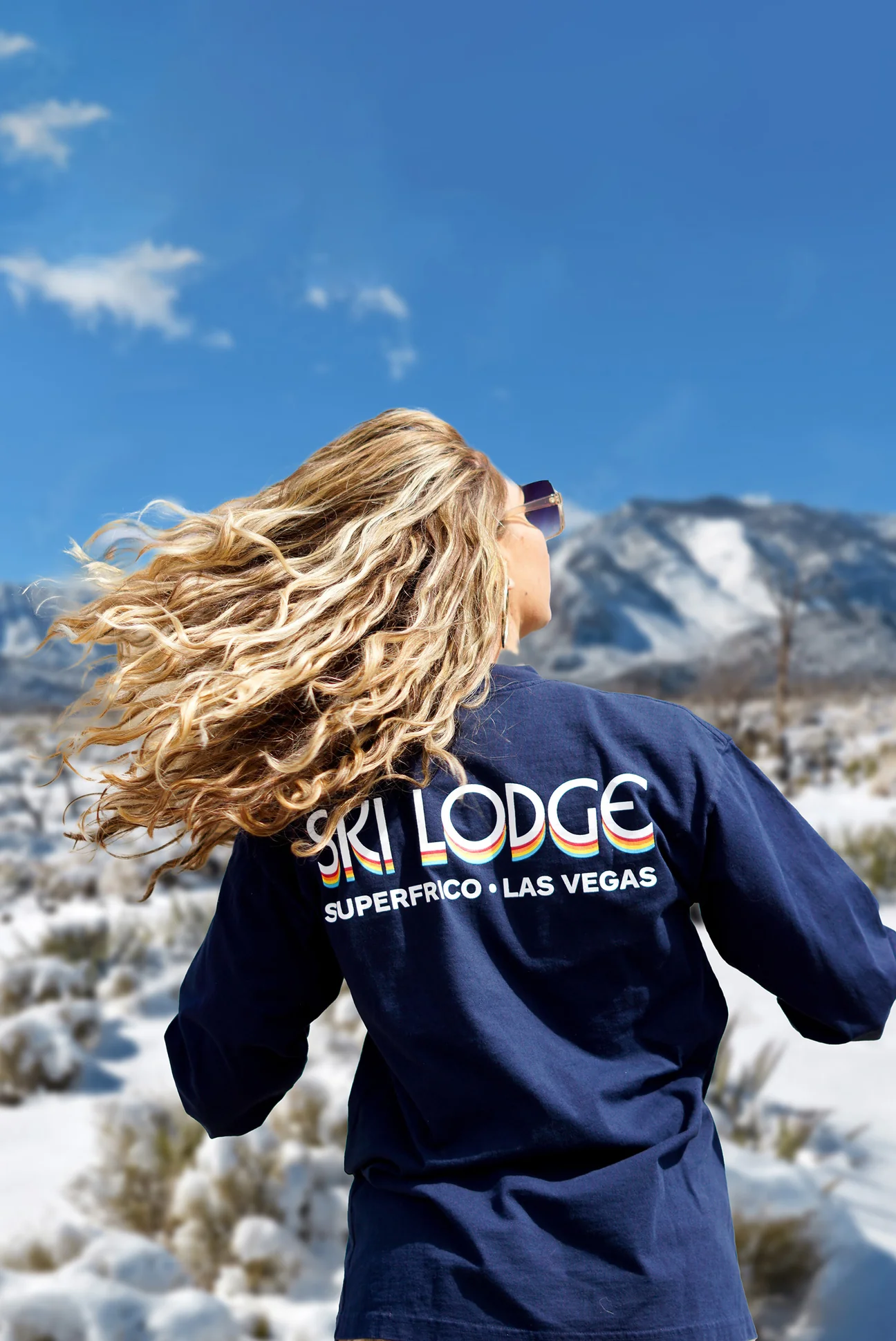 Ski Lodge Stripes Blue Long Sleeve
$75.00
It's perfect for under or over or wrapped around your neck like a sweater vest, honestly. And it's navy blue so it'll look really good on a mountain.
The Cosmopolitan of Las Vegas
Superfrico
Level 2, Chelsea Tower
3708 Las Vegas Blvd
Las Vegas, NV 89109
BUZZ
News

Las Vegas(KLAS)-Ski Lodge and Superfrico are both located inside The Cosmopolitan of Las Vegas. Once inside the Ski Lodge, guests are transported into a winter wonderland with pizza, drinks and entertainment.

News

BY KIKO MIYASATO MARCH 24, 2023 When Mauro Villalobos was invited to join Spiegelworld's first Las Vegas restaurant, show and bar concept—Superfrico, OPM and Ski Lodge at The Cosmopolitan—in 2021, he says, "The selling point for me was when they said, 'The whole concept is going to be pizza and psychedelics.' And I was like, 'Two of my favorite things! Fun, high-quality products, but not too serious."

News

When the crew of carnies behind Absinthe, Atomic Saloon Show and OPM sets its sights on the restaurant business, you just know the end result is gonna be… something.
More Dining