"Food, drink, design, music and random live performances come together at Superfrico to create something different to the standard Las Vegas genres of dinner theaters and supper clubs. A visit to Superfrico is more like stepping into a story – one that's spontaneous, mutable, outrageous, and changes night after night." – Fodor's Travel.
When Spiegelworld opened its first Superfrico restaurant in Las Vegas in 2021 it forever changed the way we think about a night out. What theatre has an attached dining experience this good? What restaurant has an energy that is this much fun? And do we need this many cocktail bars in one venue? Of course we do! Superfrico at The Hook will give Atlantic City a dining experience you will want to come back to again and again.

Click "Book a Table" for reservations or call 702.534.3419.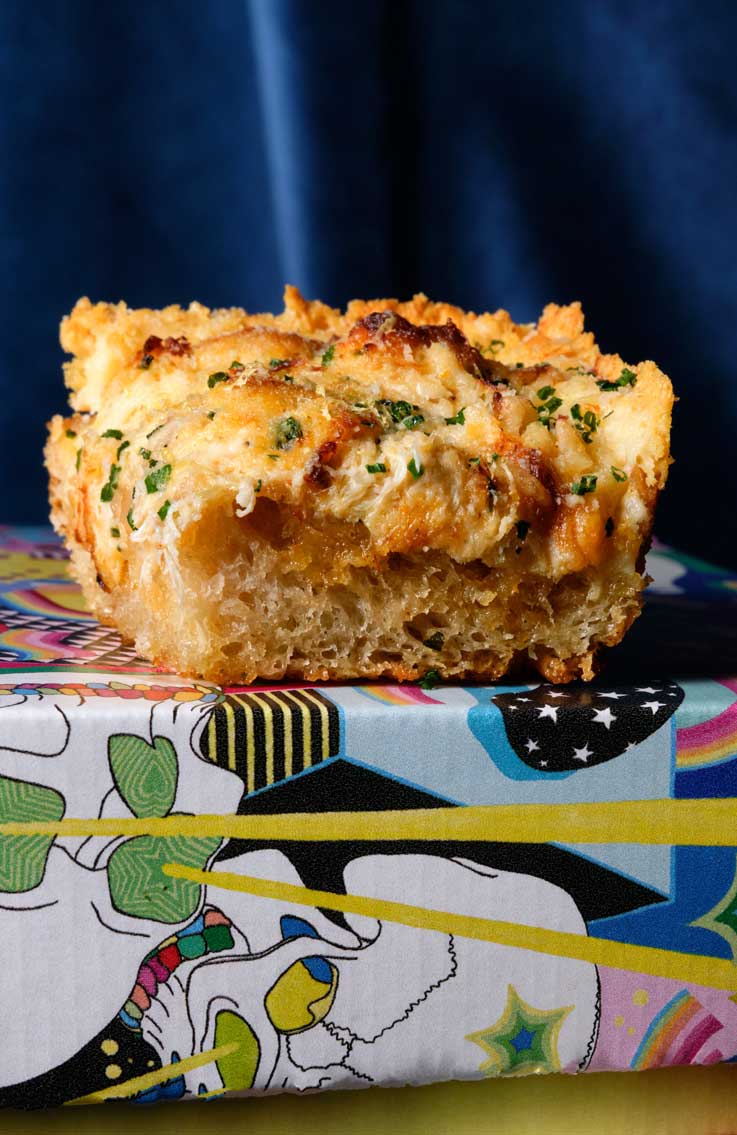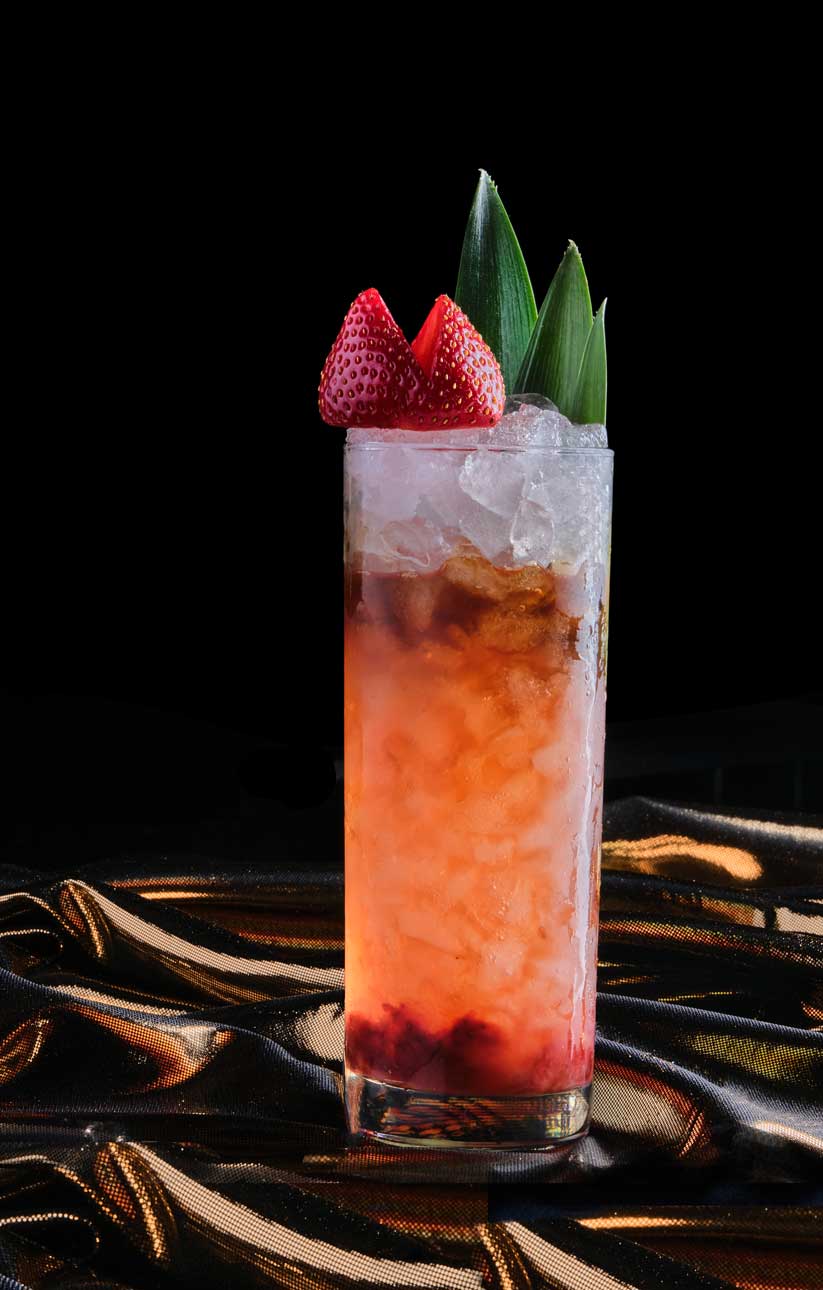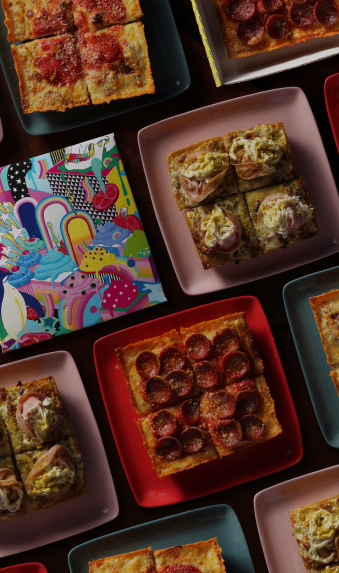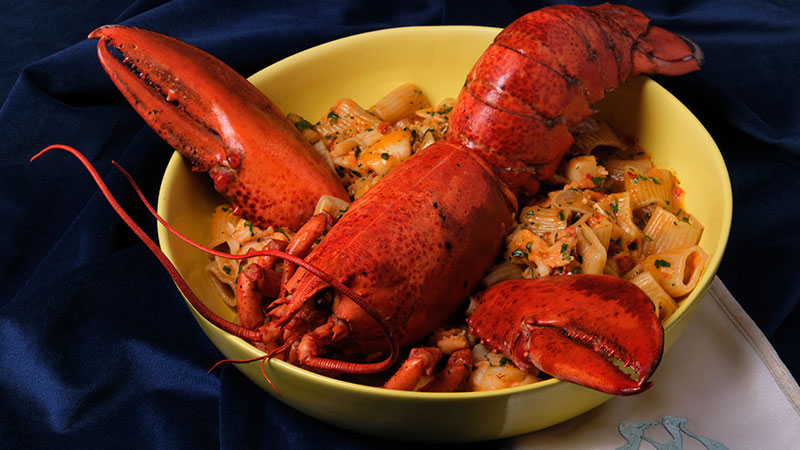 Dinner Menu
Superfrico's Italian American Psychedelic® menu pays tribute to generations of Old World Italian cooks by filtering a treasure trove of family heirloom recipes through a modern, globally-conscious lens.
In other words: we take what makes Italian American cuisine iconic, then (respectfully) chuck the rule book out the window, reimagining classic dishes with the best, most mind-blowing flavors, textures, and techniques on the planet. Superfrico at The Hook will feature the most popular dishes from its Las Vegas menu, weaving in the best of Atlantic City's regional produce and influences.
Cocktail Menu
Expect unique and unexpected flavors, textures, and other sensory surprises in Superfrico's drinkables, including special seasonal menus and our bottled cocktails program. Whatever your poison, you'll find it in its most perfect form at Superfrico. (And if you don't yet have a go-to cocktail, you will after drinking your way through Superfrico's library of libations.)
Bottle-O Menu
House-blended and bottled cocktails to enjoy on the spot or on the go. Available in 8-ounce (2 servings) and 1-liter (8 servings) sizes.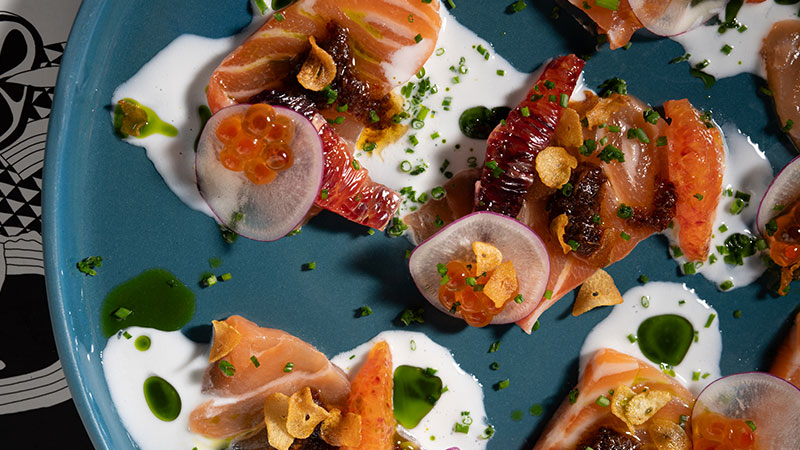 HAPPY HOUR
Boring is OUT, and Superfrico's Happy Hour is the rendezvous you didn't know you needed (until now).
Wednesday to Sunday from 5pm to 6pm.
Explore THE HOOK
A riotously funny, seductively beautiful show that completely lures you in. Only for adults. Only in Atlantic City. Expect Spiegelworld's signature blitz of the ridiculous, the funny, the jaw-dropping, and the superhuman.

Your new favorite local jaunt. Saddle up and ride – neigh, dive – into a sea of boutique beers, wines, and handcrafted cocktails, including fresh takes on old faves and new classics inspired by Atlantic City's colorful history.

Saint-Tropez meets Steel Pier at Cheval de Plongée, a breezy new boîte located on the Atlantic City Boardwalk just hoofsteps from THE HOOK's main entrance. A wink to one of AC's splashiest historical attractions, Cheval de Plongée ('diving horse' in French) is anything but.
SAIL INTO 2024 NYE PARTY
Hoist the mainsail and anchor down at Atlantic City's most sought-after soirée, The Hook NYE Party. Chart a course through a New Year's Eve dinner and show, all at one location.
Events
Superfrico delivers all the creativity, quality hospitality, and ridiculous fun that Spiegelworld brings to all its venues, immersing your guests in a spectacle for all the senses. With 200-seat at Superfrico, a 422-seat theatre presenting The Hook show 10 times a week, and two cocktail bars; Cheval de Plongée and Horse Dive Bar.
Ready to Party? Click Here
Book Your Package Today
No one does "unforgettable" quite like we do.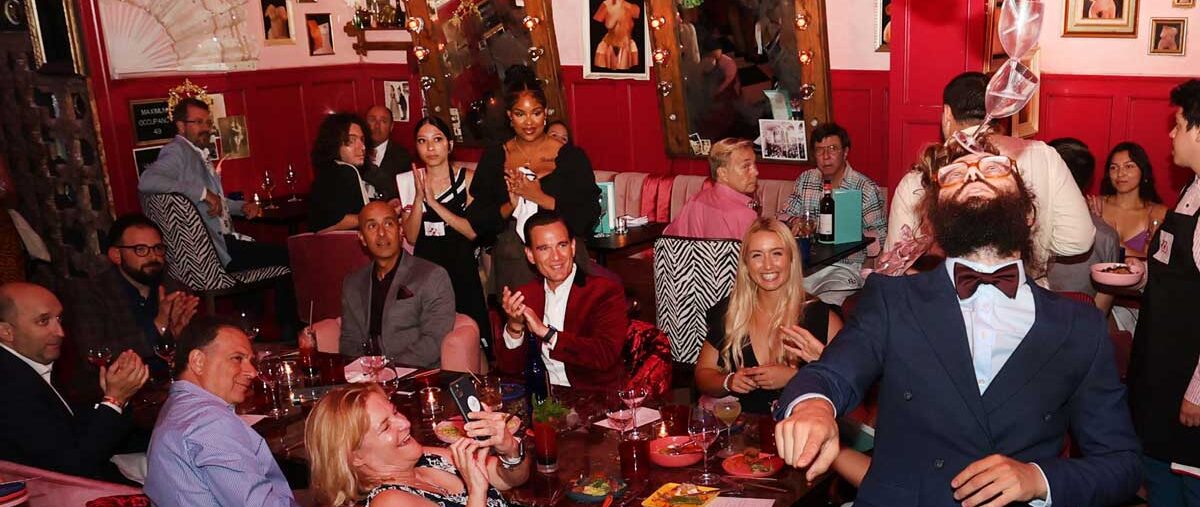 ART
Superfrico is like no other dining room in Atlantic City.
VIBE
A veritable smorgasbord for the senses, expect wall-to-wall eye candy and impromptu amusements across a series of imaginatively-themed, infinitely explorable bars, lounges, and dining rooms, all with a bumpin' soundtrack. Come for a bite, then go off-menu, party down, and stay all night…
Caesars Atlantic City Hotel & Casino
The HOOK
2100 Pacific Avenue
Atlantic City, NJ 08401
BUZZ
Sizzling hot superhumans, acrobats, dancers, cocktails, pizzas, and a risk of lobsters. It must be The Hook's grand opening night house party. See what all the buzz is about at The Hook Atlantic City and join the fun.

News

Spiegelworld, the live entertainment company behind Absinthe and OPM on the Vegas Strip, preps for the grand opening of its new variety and acrobatics show at Caesars Atlantic City Hotel & Casino: "We're not here to save Atlantic City, but I think we will be a draw," says founder Ross Mollison.

Blog

Spiegelworld speaks to Ceramicist Daniel Shapiro of THE HOOK, the brand new Spiegelworld venue, opening at Caesars Atlantic City in June 2023. Hi Daniel, what are you developing and creating for The Hook? So, I'm a ceramic artist in St Louis who makes sculptural light fittings and furniture, and for The Hook I'm creating 27 […]

Blog

Spiegelworld speaks to Creative Producer Matt Hodges (Left) and Lead Architect Brian Buckner (Right) of THE HOOK, the brand new Spiegelworld venue, show and Superfrico restaurant, opening at Caesars Atlantic City in June 2023. Matt and Brian, we cannot wait to see what you have been working on in Atlantic City. But first, tell us […]
More Dining