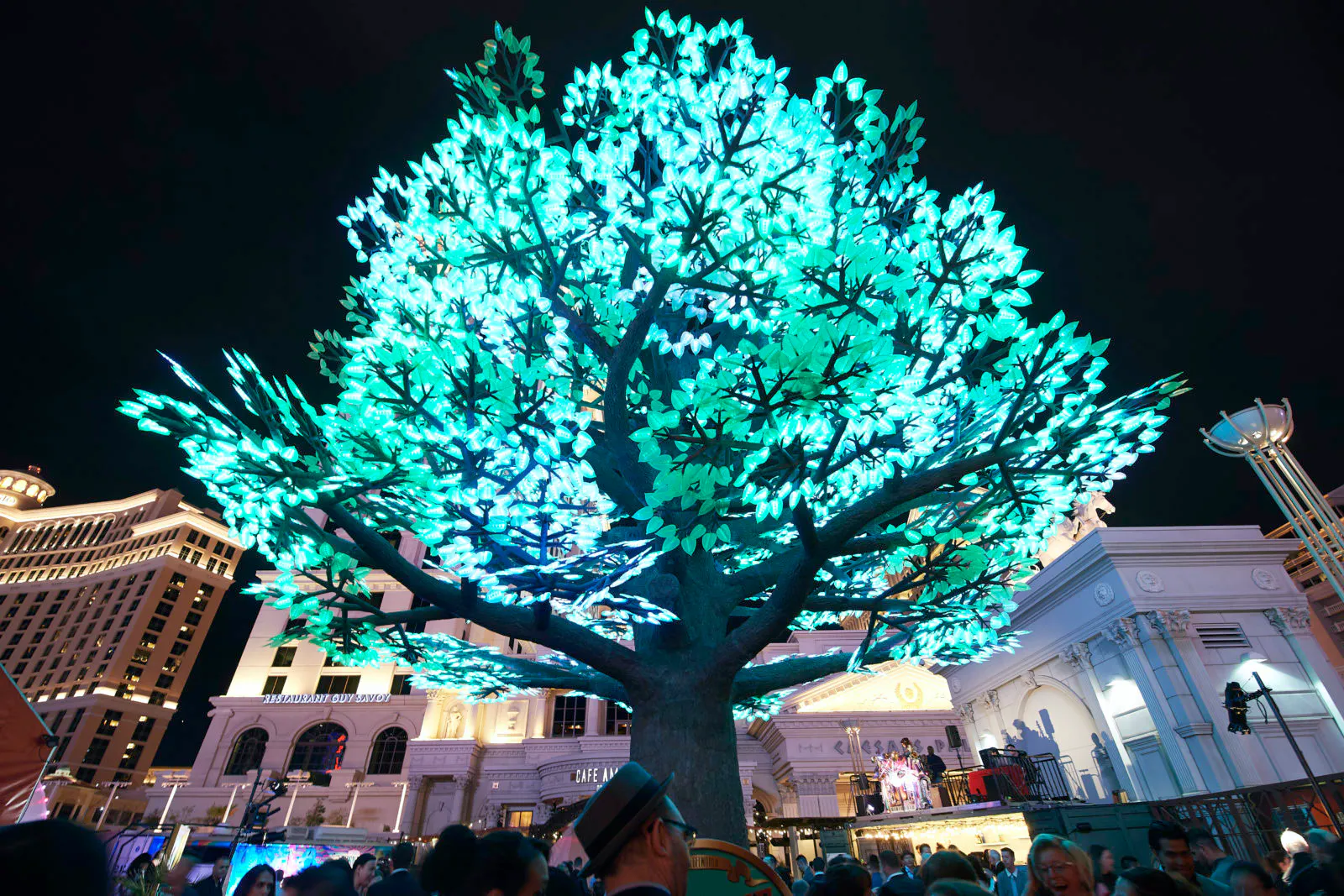 Standing 35 feet high and 37 feet wide, the Absinthe Electric Oak has 120,000 LED leaves of ever-changing color patterns which can be synchronized with the music played by the Green Fairy Garden's resident Tree-J. It was first illuminated by The Gazillionaire at Absinthe's 8th anniversary party on April 1, 2019.
More ArtWork
This piece was about the posture of the person and how it connected to a natural element like green leaves.I elongated the neck to give the figure a bird-like quality and softness. I enjoy letting the watercolor bleed and move on its own and then I go back in to add structure. Shereene Fogenay was born […]

A "holy" portrait of being a modern day artist and performer in Las Vegas. Over the course of the nearly 11 minute video loop, Heidi transforms in and out of being Elvis from inside a neon shrine. The sculpture is about identity, performance, transformation and the labor that goes into being an artist.