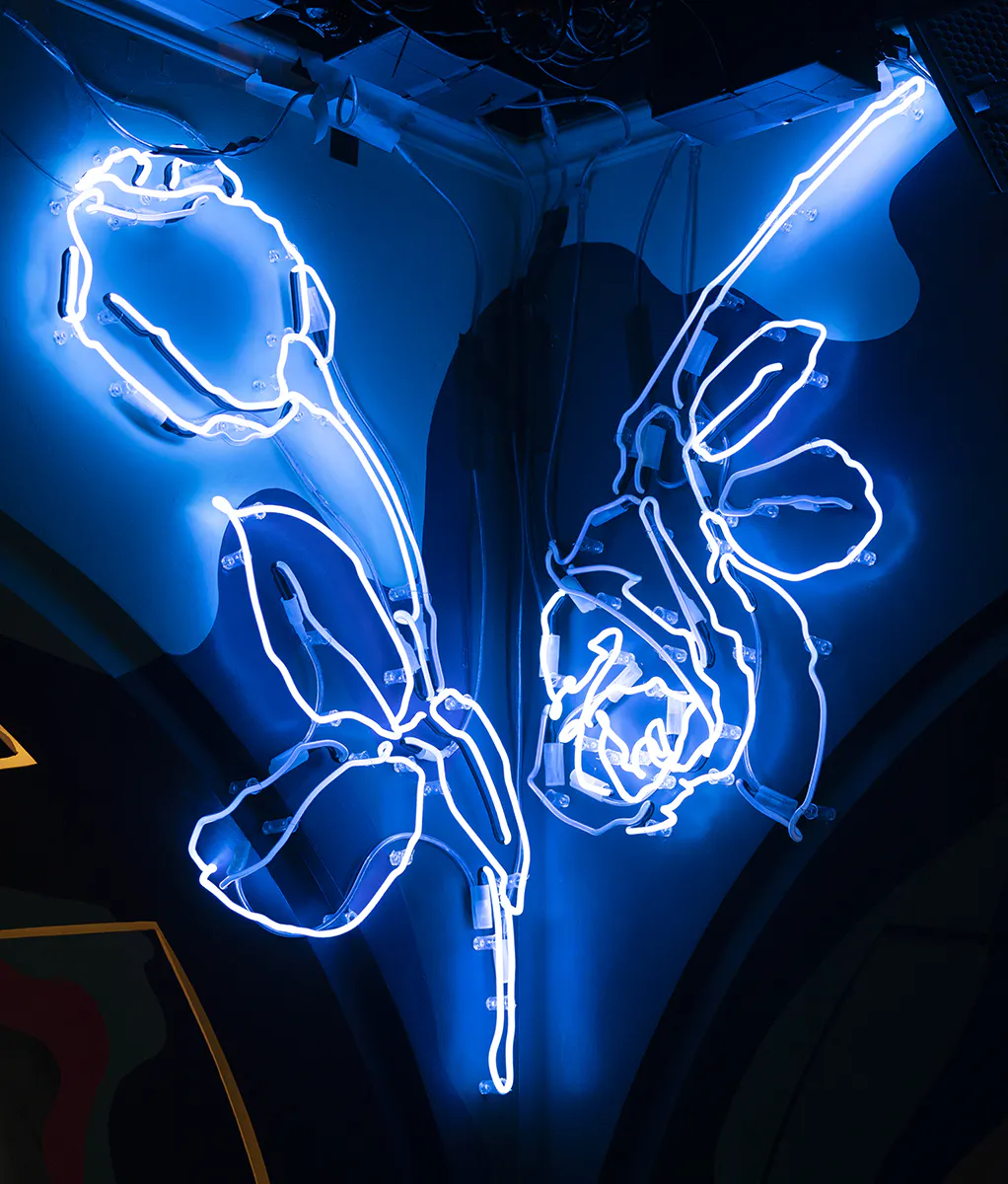 Spiegelworld asked Tiza to create a companion piece to the Purple Lodge, the David Lynch "Twin Peaks" inspired entrance to the OPM Theatre, next to Superfrico. In Twin Peaks, Blue Rose was the secret task force created to investigate paranormal activity.
Having grown up in Las Vegas, Los Angeles-based artist Leticia Maldonado has neon in her blood, a noteworthy metaphor when talking about symbols of personal power, often the subject of her work. Taking inspiration from plants and flowers to punk rock and graffiti, Maldonado imbues her work with anarchy, pushing neon beyond the limits of itself with free form lines and radical installations.
More ArtWork
This piece was about the posture of the person and how it connected to a natural element like green leaves.I elongated the neck to give the figure a bird-like quality and softness. I enjoy letting the watercolor bleed and move on its own and then I go back in to add structure. Shereene Fogenay was born […]

A "holy" portrait of being a modern day artist and performer in Las Vegas. Over the course of the nearly 11 minute video loop, Heidi transforms in and out of being Elvis from inside a neon shrine. The sculpture is about identity, performance, transformation and the labor that goes into being an artist.