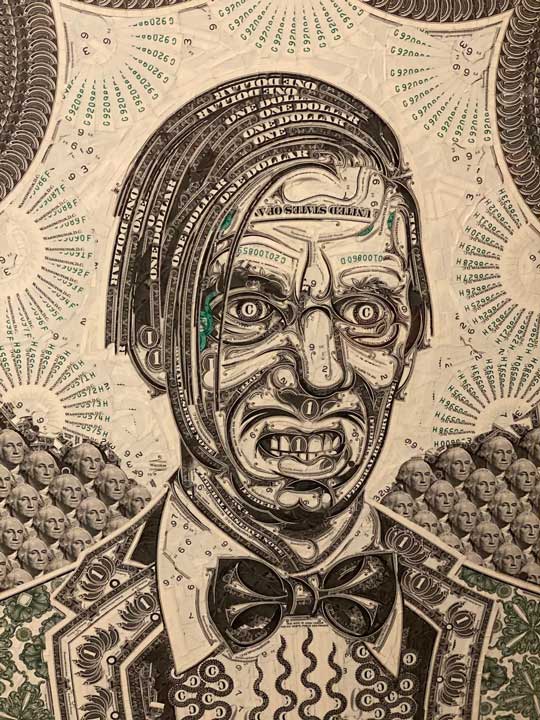 Portrait of The Gazillionaire made from USA dollar bills currently hanging in Absinthe's Hallucinator.
Mark Wagner is best known for his intricate collages made entirely from deconstructed US dollars. Wagner destroys thousands of bills yearly to create works which pointedly and playfully explore the intersection of wealth, power, value, and American identity. Wagner's work is collected by dozens of institutions including the Smithsonian Institution, and Museum of Modern Art.
More ArtWork
This piece was about the posture of the person and how it connected to a natural element like green leaves.I elongated the neck to give the figure a bird-like quality and softness. I enjoy letting the watercolor bleed and move on its own and then I go back in to add structure. Shereene Fogenay was born […]

A "holy" portrait of being a modern day artist and performer in Las Vegas. Over the course of the nearly 11 minute video loop, Heidi transforms in and out of being Elvis from inside a neon shrine. The sculpture is about identity, performance, transformation and the labor that goes into being an artist.