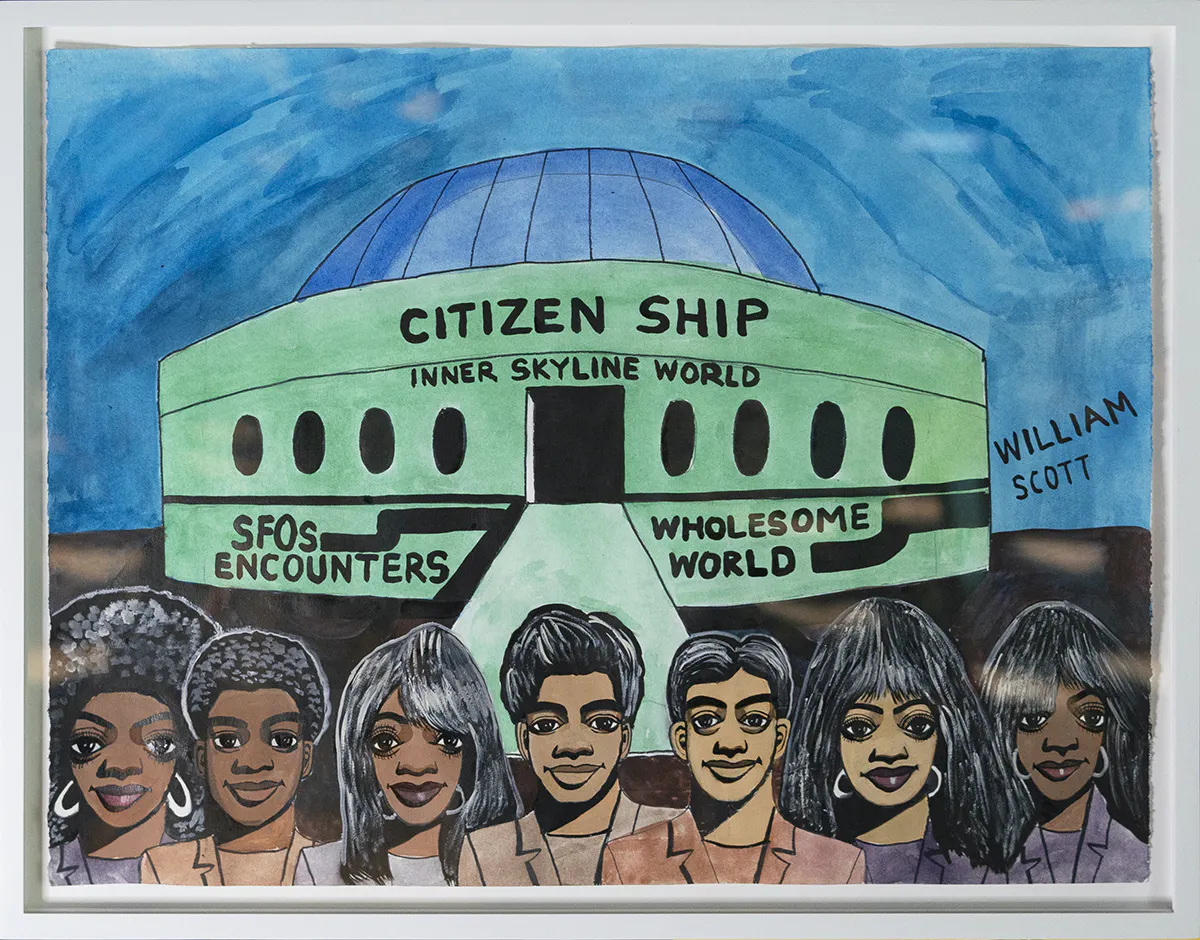 It seems today what is lacking in our humanity can be found in surplus within the benevolent paintings of self-taught, California-based artist William Scott. With the ingredients of faith, ambition, and science-fiction, Scott brings his own flavors to Afrofuturistic optimism, portraying Black leaders and pop-culture icons, both fictional and real, as enlightened beings who bring peace and saving grace to Earth. The SFO, or Skyline Friendly Organization, represents a cosmic alliance of goodwill.
Purchased by Spiegelworld for Superfrico's Artery collection.
More ArtWork
This piece was about the posture of the person and how it connected to a natural element like green leaves.I elongated the neck to give the figure a bird-like quality and softness. I enjoy letting the watercolor bleed and move on its own and then I go back in to add structure. Shereene Fogenay was born […]

A "holy" portrait of being a modern day artist and performer in Las Vegas. Over the course of the nearly 11 minute video loop, Heidi transforms in and out of being Elvis from inside a neon shrine. The sculpture is about identity, performance, transformation and the labor that goes into being an artist.