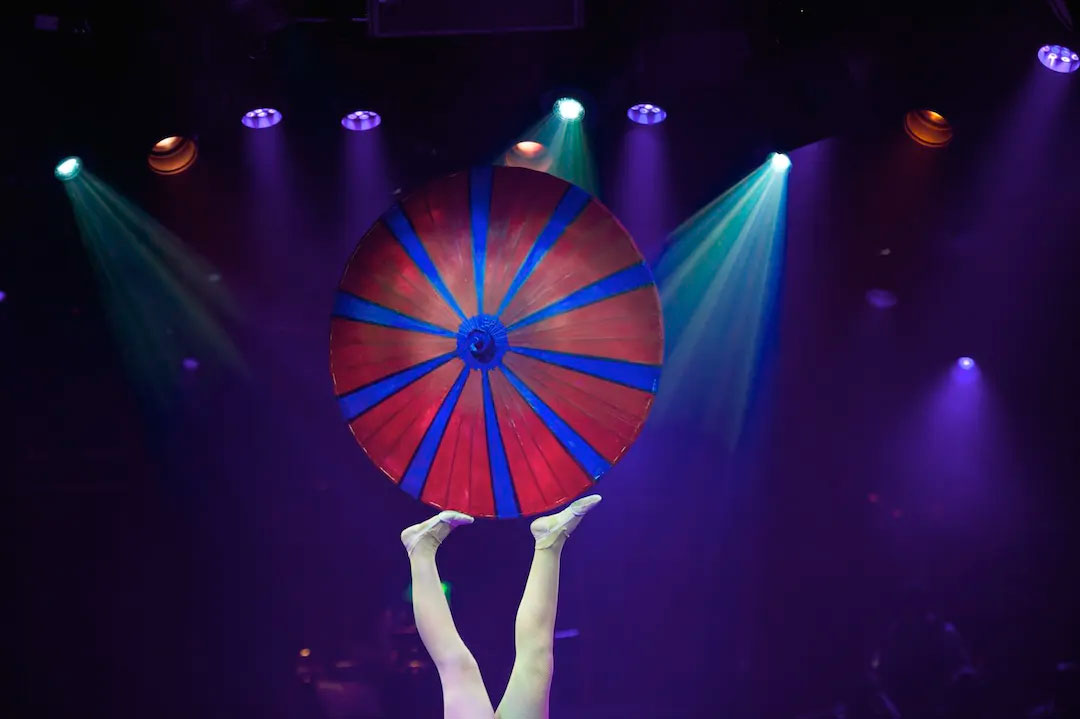 Photographs of performances of Vegas Nocturne at The Cosmopolitan of Las Vegas in April 2014.
Quitting his blues band in 1981, Doug Menuez began a career as a freelance documentary photographer, covering the AIDS crisis, homelessness in America, politics, five Super Bowls and the Olympics. His fourth book, Fearless Genius: The Digital Revolution in Silicon Valley 1985-2000, by Simon & Schuster's Atria Books, became a #1 bestseller on Amazon's photo book list.
More ArtWork
This piece was about the posture of the person and how it connected to a natural element like green leaves.I elongated the neck to give the figure a bird-like quality and softness. I enjoy letting the watercolor bleed and move on its own and then I go back in to add structure. Shereene Fogenay was born […]

A "holy" portrait of being a modern day artist and performer in Las Vegas. Over the course of the nearly 11 minute video loop, Heidi transforms in and out of being Elvis from inside a neon shrine. The sculpture is about identity, performance, transformation and the labor that goes into being an artist.