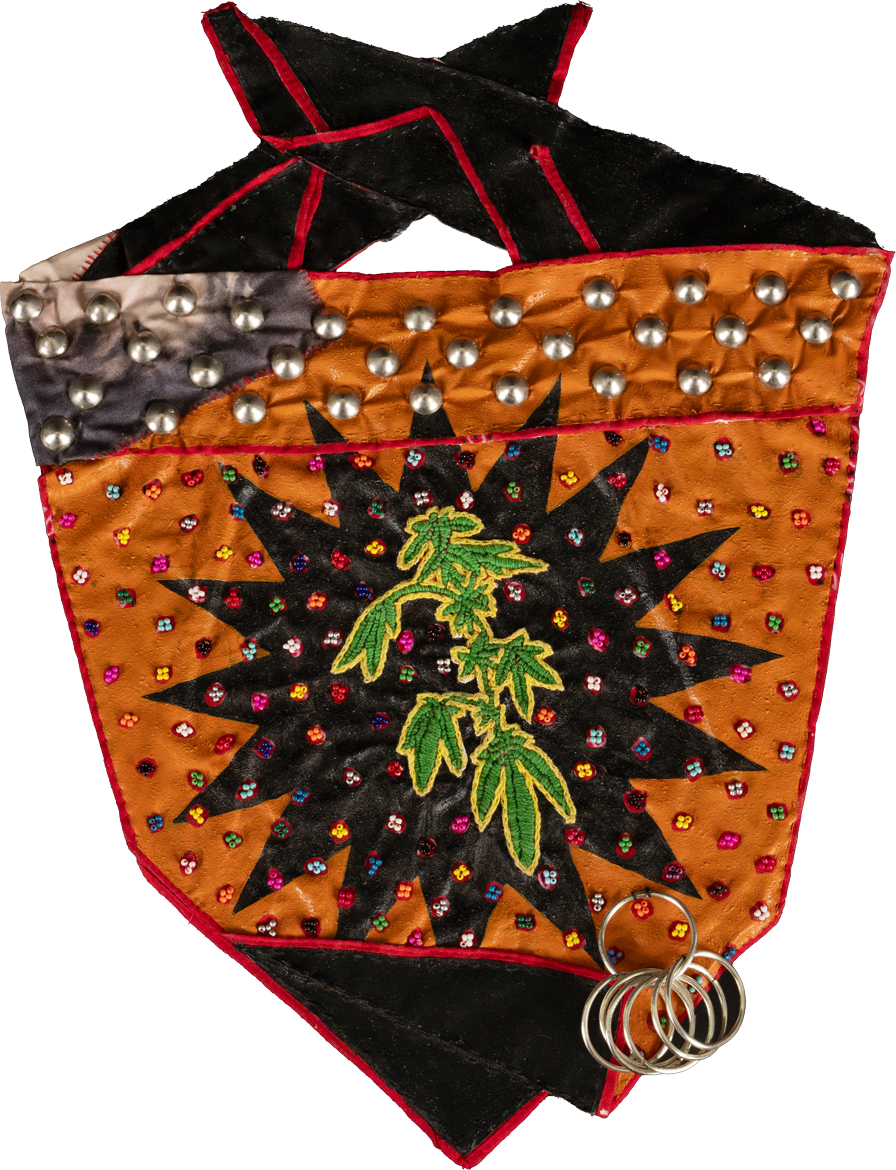 Daniel Barragán plays with the format of painting by combining it with his research based in Indigenous
and Chicano studies of the American Southwest. Born in El Paso, TX, the visual connection is immediate: canvases in the shape of bandanas, spurs, and clay vessels speak to the history of the landscape and native populations, while the imagery and subject matter of bumper stickers, pop-culture monsters, and KISS create a sharp contrast of time and place. In true American-melting-pot fashion, Barragán draws inspiration from pinstriping, nail art, special fx makeup and fashion, combining them with his love for process and craft such as metal smithing, beading, textiles, and different forms of ornamentation. In one sense, this is Indigenous Futurism, reinterpreting the future (or the present) as alternative timelines without colonization or at least with unmitigated autonomy and self-direction, in which we can imagine a beaded Beetlejuice or sand paintings of KISS.
More ArtWork
This piece was about the posture of the person and how it connected to a natural element like green leaves.I elongated the neck to give the figure a bird-like quality and softness. I enjoy letting the watercolor bleed and move on its own and then I go back in to add structure. Shereene Fogenay was born […]

A "holy" portrait of being a modern day artist and performer in Las Vegas. Over the course of the nearly 11 minute video loop, Heidi transforms in and out of being Elvis from inside a neon shrine. The sculpture is about identity, performance, transformation and the labor that goes into being an artist.