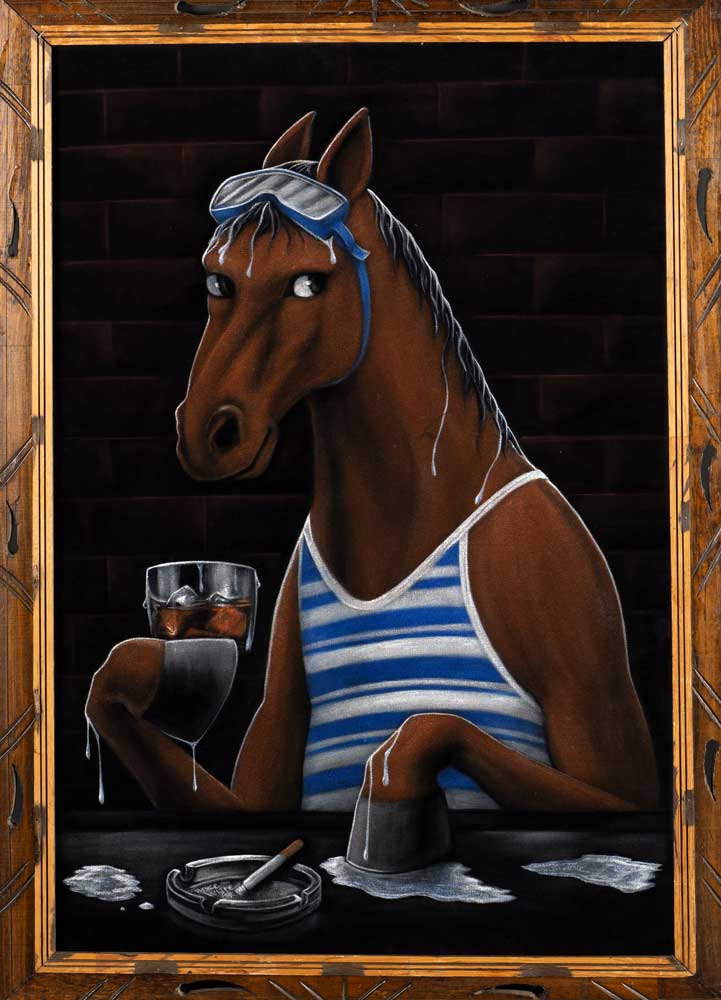 Bruce White, aka the "Velvet Geek," is a black velvet painter who has been championing the medium since 2009. Working with velvet gives his paintings a degree of visual contrast that cannot be replicated on any other surface, as the velvet acts like an ultra-black, trapping light and reflecting very little, allowing colors to jump off the surface. The medium has a long legacy from the 80s, and White uses it to channel his nerdy admiration for many of pop culture's most iconic characters, from superheroes to superstars, comedians and wrestlers, Star Wars and Star Trek. His work has been exhibited in group shows at Gallery1988, Mondo Gallery, Spoke Art, Shades of Grey, Wootini, Gauntlet Gallery, and Hero Complex Gallery, in addition to four solo shows at Gallery1988, while his journey has led him to work with Adult Swim, Funny or Die, HBO, FX, Comedy Central, Warner Brothers and New Line Cinema.
More ArtWork
This piece was about the posture of the person and how it connected to a natural element like green leaves.I elongated the neck to give the figure a bird-like quality and softness. I enjoy letting the watercolor bleed and move on its own and then I go back in to add structure. Shereene Fogenay was born […]

A "holy" portrait of being a modern day artist and performer in Las Vegas. Over the course of the nearly 11 minute video loop, Heidi transforms in and out of being Elvis from inside a neon shrine. The sculpture is about identity, performance, transformation and the labor that goes into being an artist.