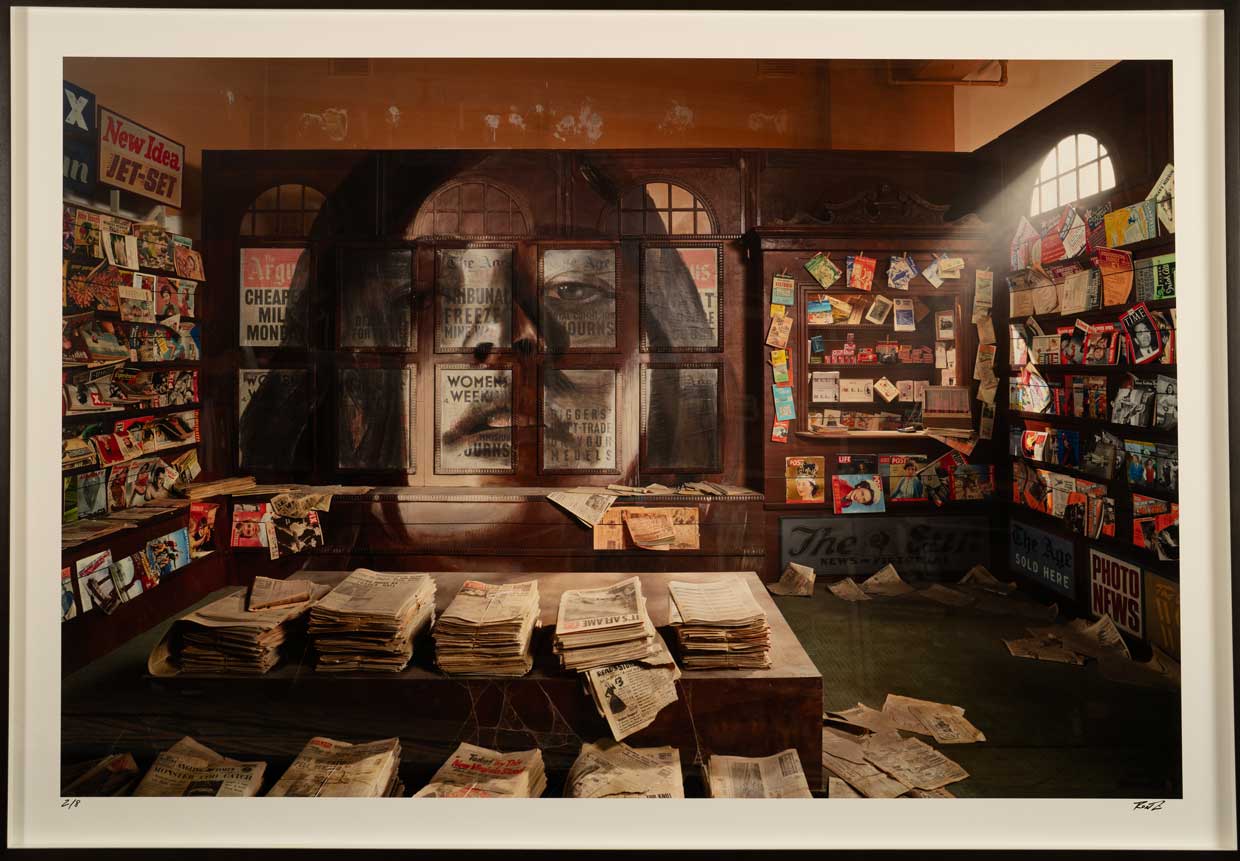 Combining the aesthetics of urban decay and street art have become as classic and chocolate and peanut butter, but Australian street artist Rone takes a new approach to the stand-by formula by unifying site and style. More than graffiti on abandoned building interiors, Rone atmospherically alters the ruins he enters, transforming entire buildings and rooms into installations that speak to our collective memories, cultural experiences, and deepest fears. While some installations can take as long as three years to complete, they are worth the wait when they capture the grand scale and character of the selected site and minute details of history long lost to progress. The most recognizable aspect of Rone's work is the beauty of beauty and decay; the larger-than-life murals of beautiful women's faces that haunt the decaying and decomposing architectural spaces they're trapped within. Just as the rooms that house these installations were once the epitome of their kind, the young images of perfect beauty, too, shall succumb to the ever-marching hands of time.
More ArtWork
This piece was about the posture of the person and how it connected to a natural element like green leaves.I elongated the neck to give the figure a bird-like quality and softness. I enjoy letting the watercolor bleed and move on its own and then I go back in to add structure. Shereene Fogenay was born […]

A "holy" portrait of being a modern day artist and performer in Las Vegas. Over the course of the nearly 11 minute video loop, Heidi transforms in and out of being Elvis from inside a neon shrine. The sculpture is about identity, performance, transformation and the labor that goes into being an artist.