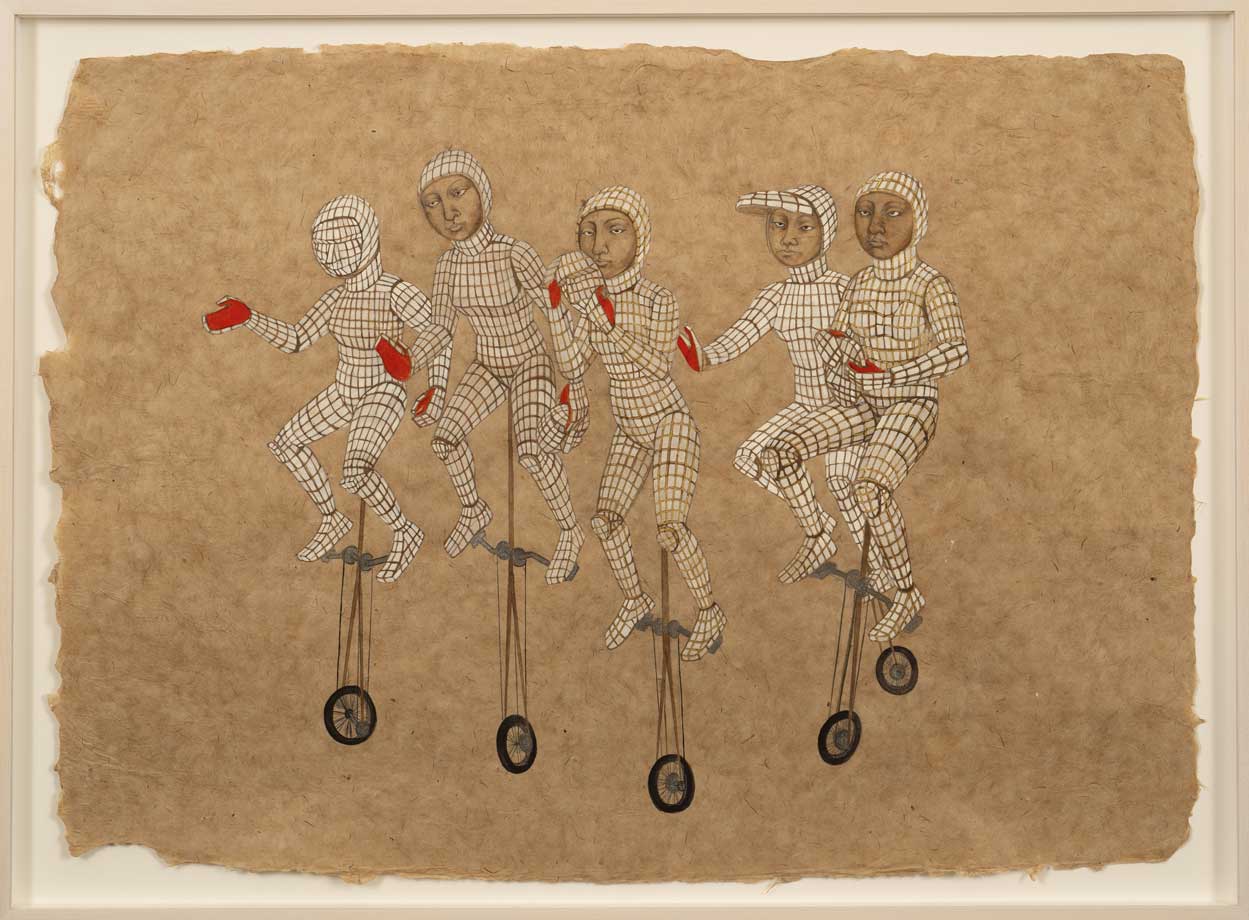 In her work, Fay Ku grapples with her Chinese-American identity, fending off flippant sincere-yet-still-kin- da-racist questions about her cultural background as if "USA" could never be an acceptable answer to the question "Where are you from?" She does so with gratuitous patience and a sly wit by nodding to compositions and visual signifiers from art history and American culture, whether that's making her own "Olympia" by Manet or using stage magic as a metaphor for wanting to disappear. Performers, acrobats, escape artists and magicians: subjects of her work that imply an incredible amount of behind-the-scenes focus and practice; the idea of being cut in half, escaping, disappearing right before your eyes. It also implies a lot of behind- the-scenes focus and practice to perform flawlessly for a public audience. Somewhere in there is a powerful connection to being a minority in America, where one must don jade armor to simultaneously protect one's self and claim space proudly as independent from stereotypes and expectations.
More ArtWork
This piece was about the posture of the person and how it connected to a natural element like green leaves.I elongated the neck to give the figure a bird-like quality and softness. I enjoy letting the watercolor bleed and move on its own and then I go back in to add structure. Shereene Fogenay was born […]

A "holy" portrait of being a modern day artist and performer in Las Vegas. Over the course of the nearly 11 minute video loop, Heidi transforms in and out of being Elvis from inside a neon shrine. The sculpture is about identity, performance, transformation and the labor that goes into being an artist.