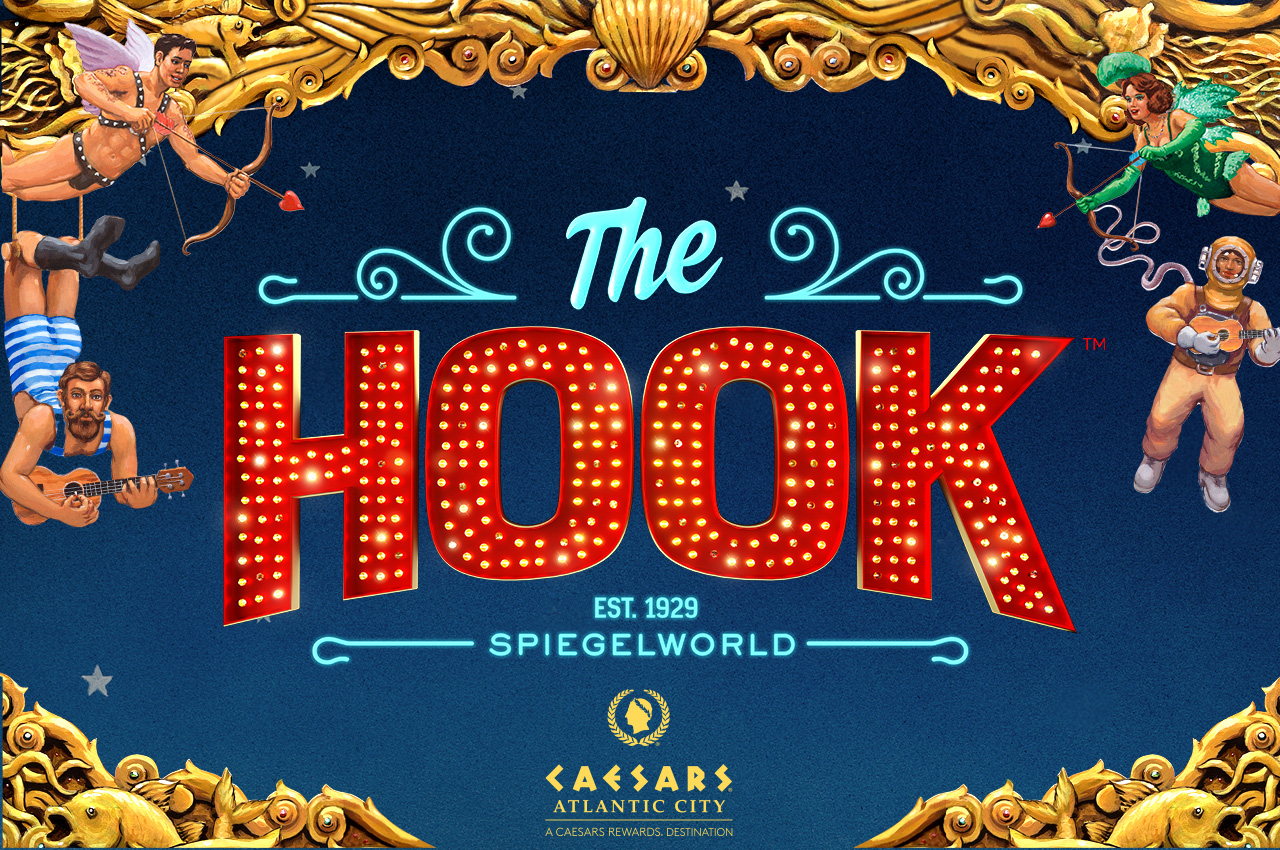 Get Hook-ed!
The HOOK is an uproariously funny, adults-only homage to Atlantic City's glorious golden age of live entertainment. Set inside the restored Warner Theater, The HOOK is irresistibly sexy, provocative and full of jaw-dropping acrobatic acts that unfold right in front of your eyes – like literally pretty much almost practically in your lap.
Your host, Dick Marlin, and his chorus-line of exotic lobsters are determined to deliver a night of entertainment you will never forget. So grab a cocktail, take a seat and get ready to be swept away by a riptide of laughs, pearl-clutching surprises and stunning performances. It's a bonafide OM-Sea spectacular for audiences age 18 and above.
Wednesday, Thursday & Sunday at 7pm. Friday & Saturday at 7pm & 9pm.
75-minute runtime with no intermission.
SAIL INTO 2024 NYE PARTY
Hoist the mainsail and anchor down at Atlantic City's most sought-after soirée, The Hook NYE Party. Chart a course through a New Year's Eve dinner and show, all at one location.
Terms & Conditions
To request specialty seating or other accessibility-related accommodations, please contact the box office toll-free at: (888) 966-0404 or (702) 534-3419.
Price per seat includes taxes only. Service and handling fees may apply. All sales final. No refunds or exchanges.
Notice: Tickets purchased through unauthorized resellers are not guaranteed.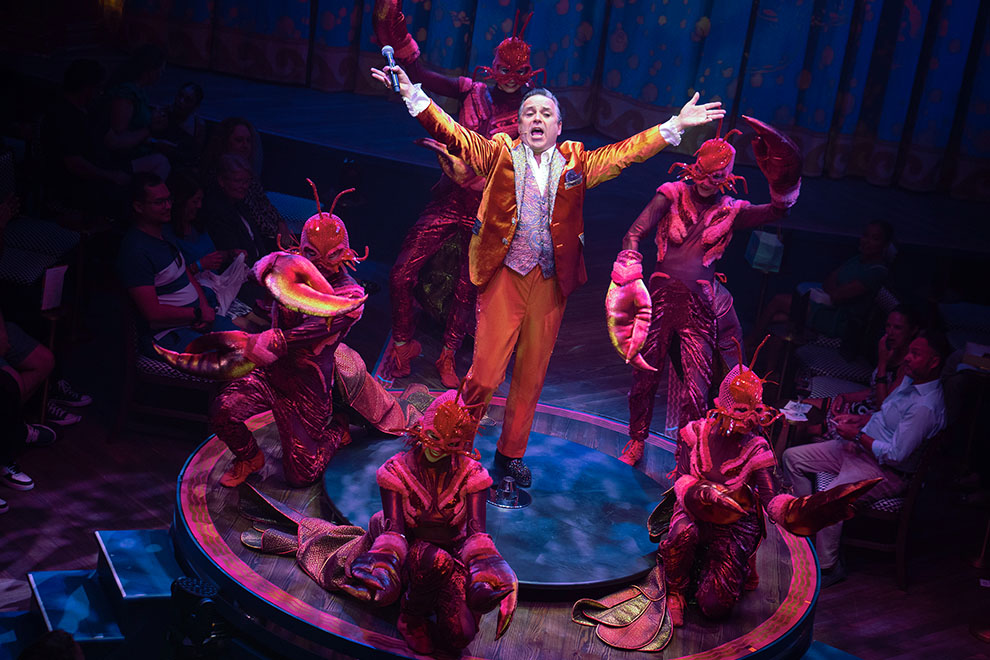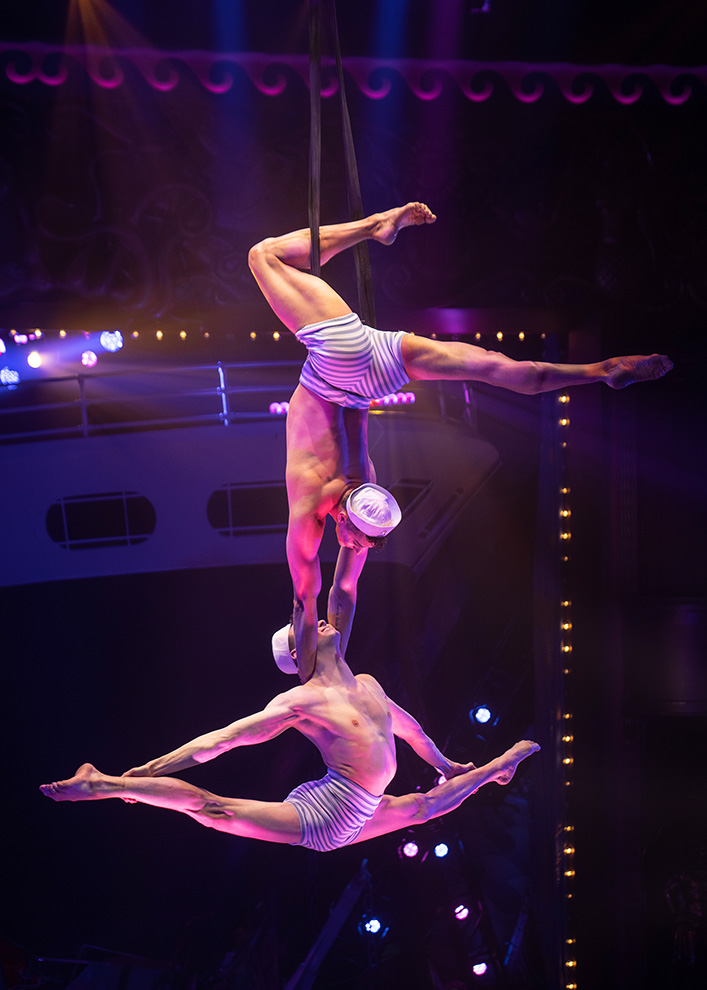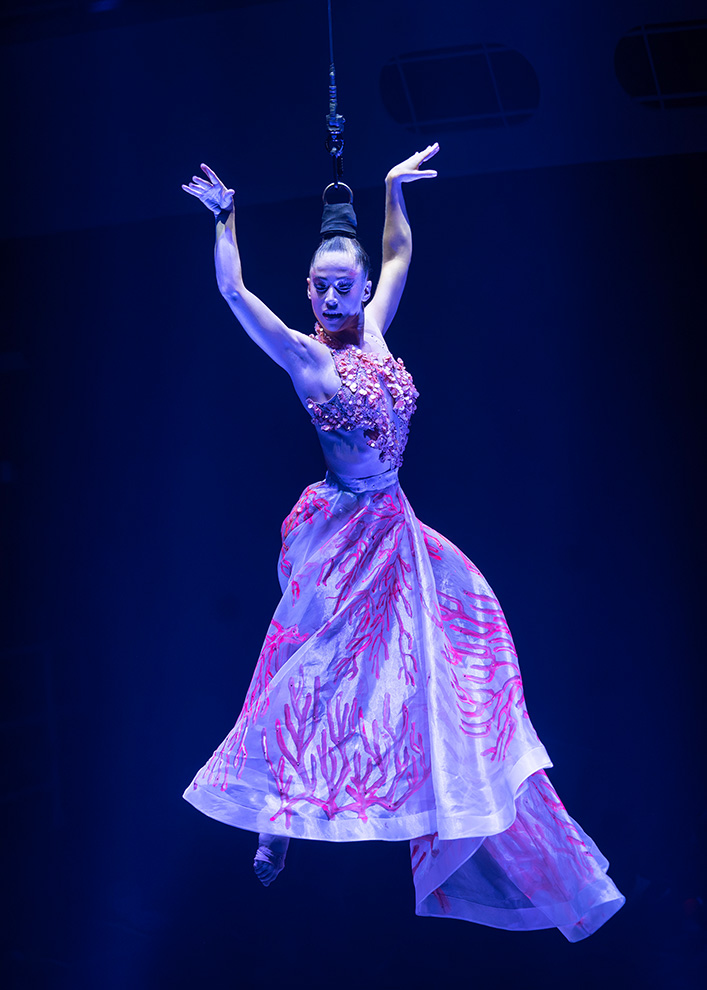 The Catch of the Day

Make it less Las Vegas – Backstage of The Hook, discover Spiegelworld's rule breaking restaurant that has forever changed the way we think about a night out. What theatre has an attached dining experience this good? What restaurant has an energy that is this much fun? And do we need this many cocktail bars in one venue? Of course we do!

Your new favorite local jaunt. Saddle up and ride – neigh, dive – into a sea of boutique beers, wines, and handcrafted cocktails, including fresh takes on old faves and new classics inspired by Atlantic City's colorful history.

Saint-Tropez meets Steel Pier at Cheval de Plongée, a breezy new boîte located on the Atlantic City Boardwalk just hoofsteps from THE HOOK's main entrance. A wink to one of AC's splashiest historical attractions, Cheval de Plongée ('diving horse' in French) is anything but.
Packages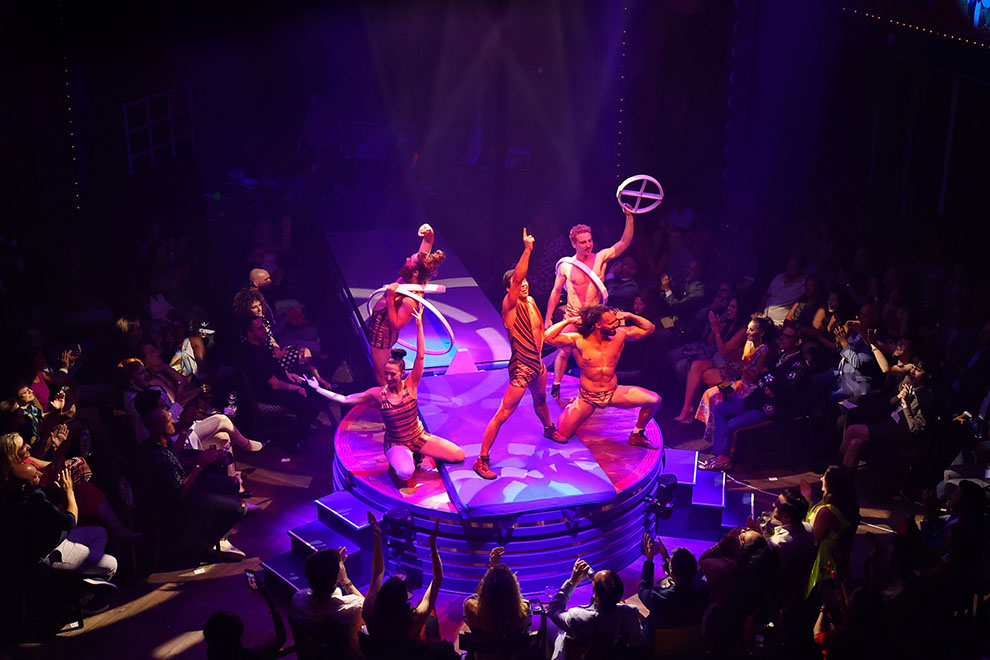 HOOK'd on Bubbles! Package 
No sinking here, party pre-show with bottomless bubbles, pizza and apps, then float into The Hook for the ultimate night out.
Must be 21+ years of age.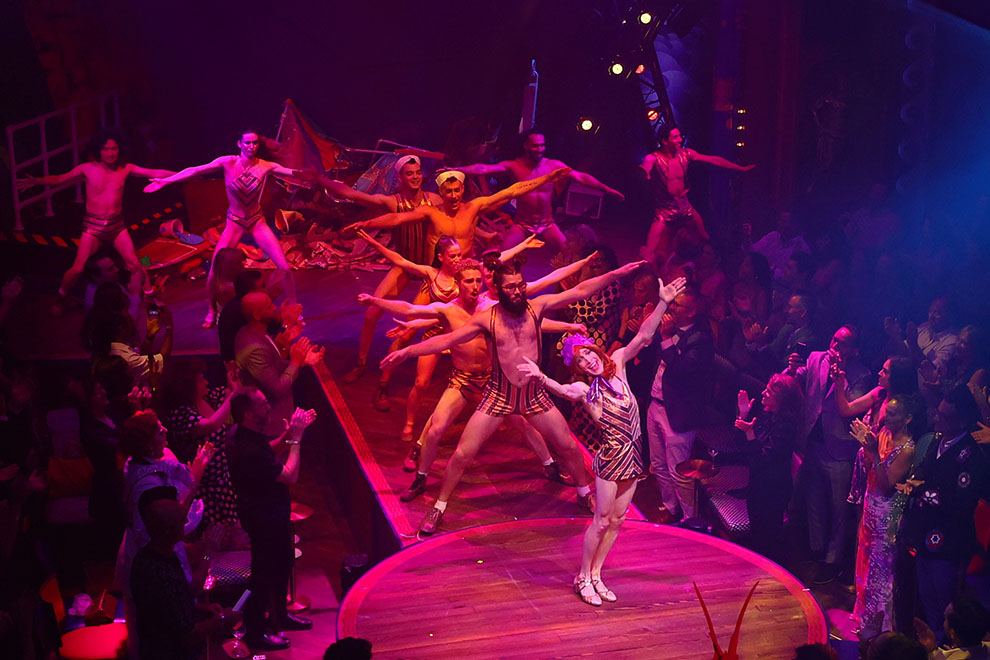 VIP BOOTH CELEBRATION 
First class accommodations, with premium booth seating and cocktail package.
Must be 21+ years of age.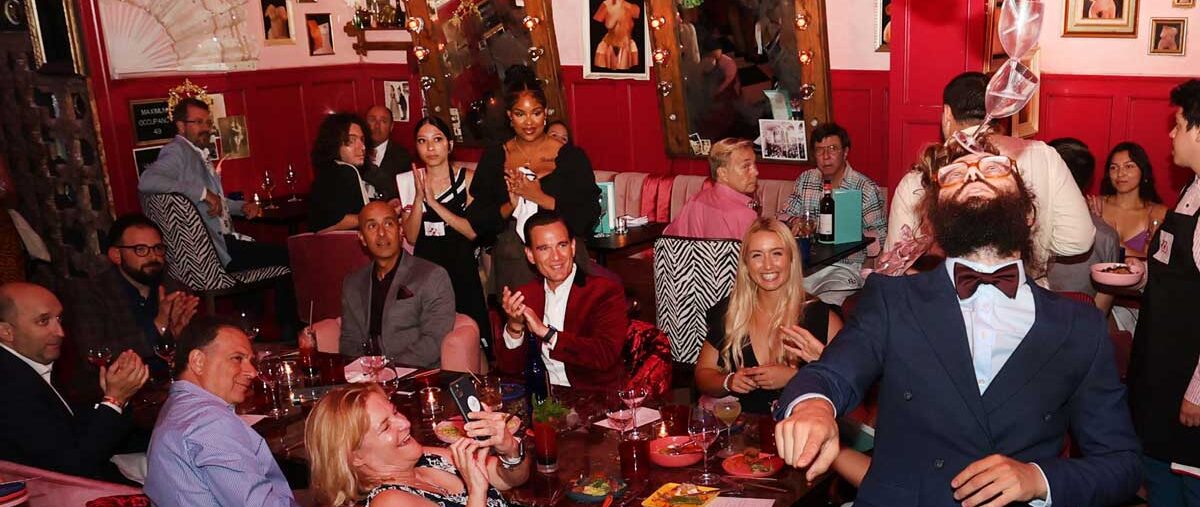 Dinner and Show Package
Like peanut butter and jelly… SURE you can have one without the other, but why would you want to?! Dine at Superfrico before or after The Hook show with a pre-fixed menu and tickets to the best show in AC.
Must be 21+ years of age.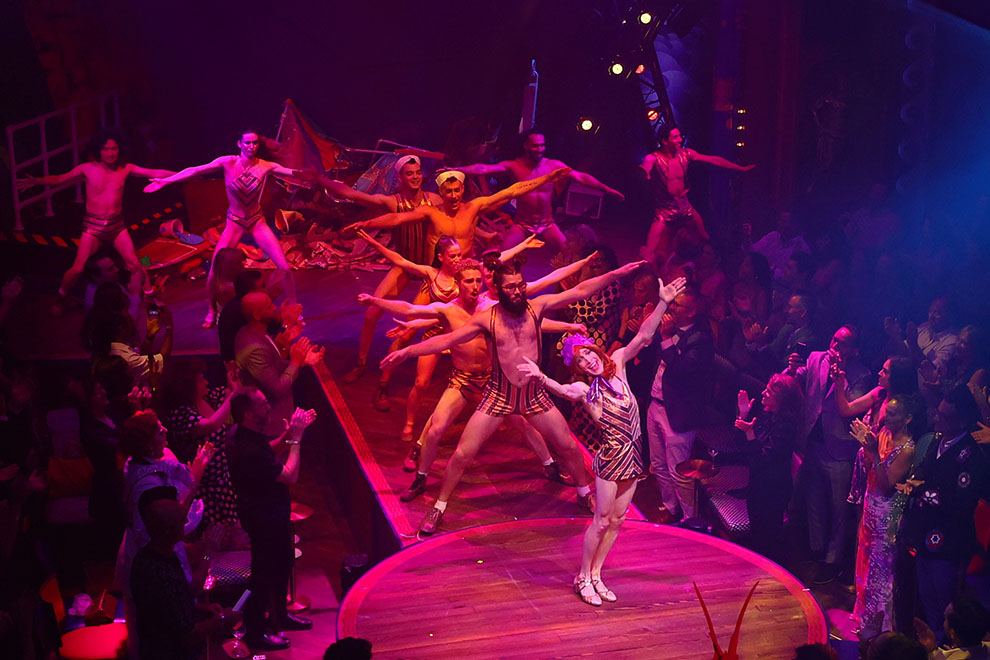 Events
In 1929 the stunning Warner Theatre became an East Coast mecca for star-studded events and entertainment. Now, almost a century later, Spiegelworld has resurrected the jewel of the Boardwalk, with THE HOOK.Operating year round, THE HOOK features a world-premiere live show inside a stunning theater, an East Coast home for our acclaimed Italian-American-Psychedelic Superfrico restaurant, and four discoverable cocktail bars including Cheval de Plongée on the boardwalk and Horse Dive Bar located just inside the theatre lobby that allows guests to design a spectacular evening that will hook in every guest.
Ready to Party? Click Here
Book Your Package Today
No one does "unforgettable" quite like we do.
Caesars Atlantic City Hotel & Casino
The HOOK
2100 Pacific Avenue
Atlantic City, NJ 08401
Buzz
Sizzling hot superhumans, acrobats, dancers, cocktails, pizzas, and a risk of lobsters. It must be The Hook's grand opening night house party. See what all the buzz is about at The Hook Atlantic City and join the fun.

News

Spiegelworld, the live entertainment company behind Absinthe and OPM on the Vegas Strip, preps for the grand opening of its new variety and acrobatics show at Caesars Atlantic City Hotel & Casino: "We're not here to save Atlantic City, but I think we will be a draw," says founder Ross Mollison.

Circus Town TV

Our juggling nun will convert you with a mind-bending act that combines jaw-dropping skills and theatrical flair. // Step behind the scenes and watch these talented performers getting wet in the pursuit of glamour.

Blog

Balls and bananas? That's our kind of party. The Savannah Bananas peeled into New Jersey to take on Trenton but sports fans had pretzels on the mind courtesy of The Hook's very own Creature, Nikita Gergert.
Other Shows