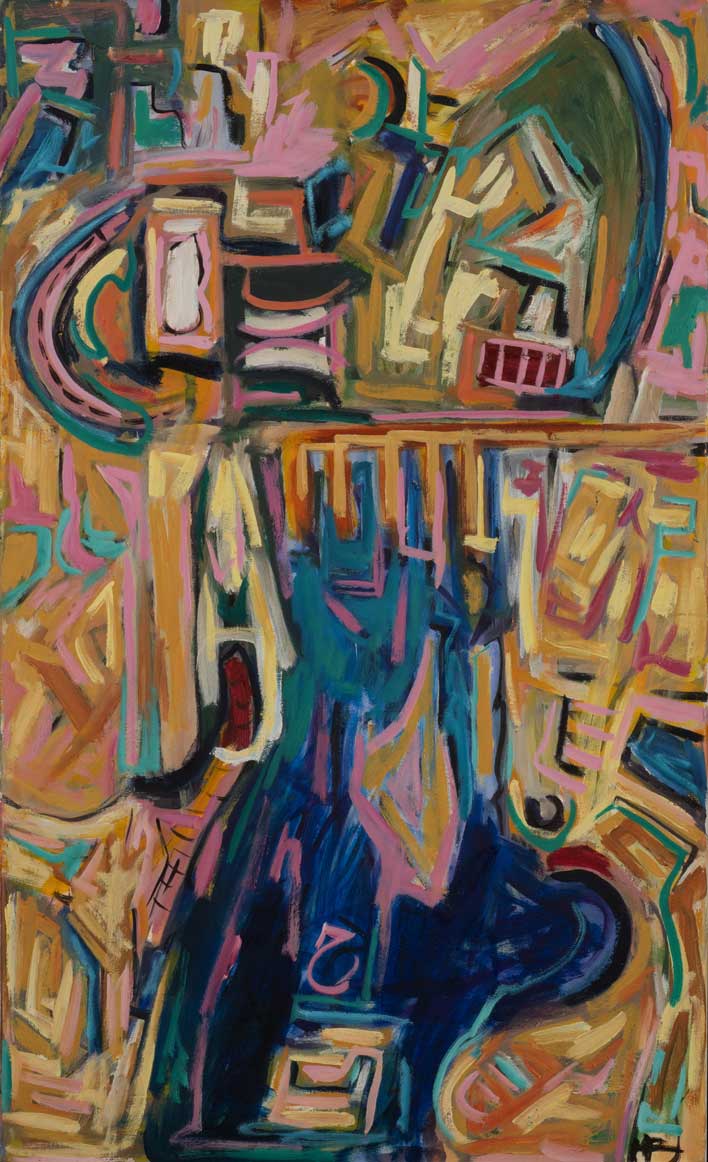 Since graduating from the National Art School in Sydney, Malcolm Poole has been pursuing artwork that investigates both landscape and cityscape from an aerial perspective. Through this exploration, he has been developing his own artistic language which has lead to such projects as "The Six of Croll." Following in a long heritage of Australian artists, Poole's style incorporates line, dot, and pattern to create form, space, and abstraction of images that Australian Aboriginal art is well known for. His paintings take you on a journey, playing with perspective within each of his works, which attempt to fool the eye with odd angles, bizarre colors, and personal symbols. These tactics bring a frenetic energy to the works, they buzz and vibrate with electric impulses and swift river brush strokes that keep our eyes moving and entertained.
More ArtWork
This piece was about the posture of the person and how it connected to a natural element like green leaves.I elongated the neck to give the figure a bird-like quality and softness. I enjoy letting the watercolor bleed and move on its own and then I go back in to add structure. Shereene Fogenay was born […]

A "holy" portrait of being a modern day artist and performer in Las Vegas. Over the course of the nearly 11 minute video loop, Heidi transforms in and out of being Elvis from inside a neon shrine. The sculpture is about identity, performance, transformation and the labor that goes into being an artist.